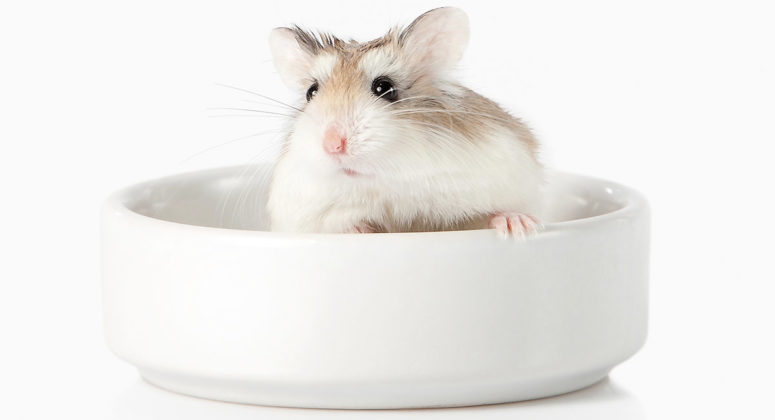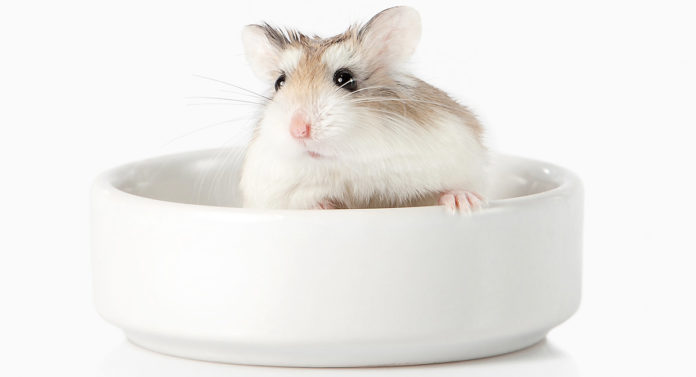 Welcome To Our Guide To The Best Roborovski Hamster Cages. If You Are Looking For A New Home For Your Tiny Friend, This Is The Place To Be.
Owning a Roborovski can be a lot of fun.
But they are not the same type of hamster that many of us are used to.
We are going to help you understand what you need to look for in robo hamster cages.
And offer some of our top picks for the best cage for Roborovski hamsters.
All of these products were carefully and independently selected by the Squeaks & Nibbles team. If you decide to make a purchase from one of the links marked by an asterisk, we may earn a small commission on that sale. This is at no extra cost to you.
Roborovski hamster cage special requirements
Roborovski hamsters are smaller so they need a cage that has narrow spaces between bars so they cannot squeeze through! You would be amazed how small a space a hamster can fit in if they are determined!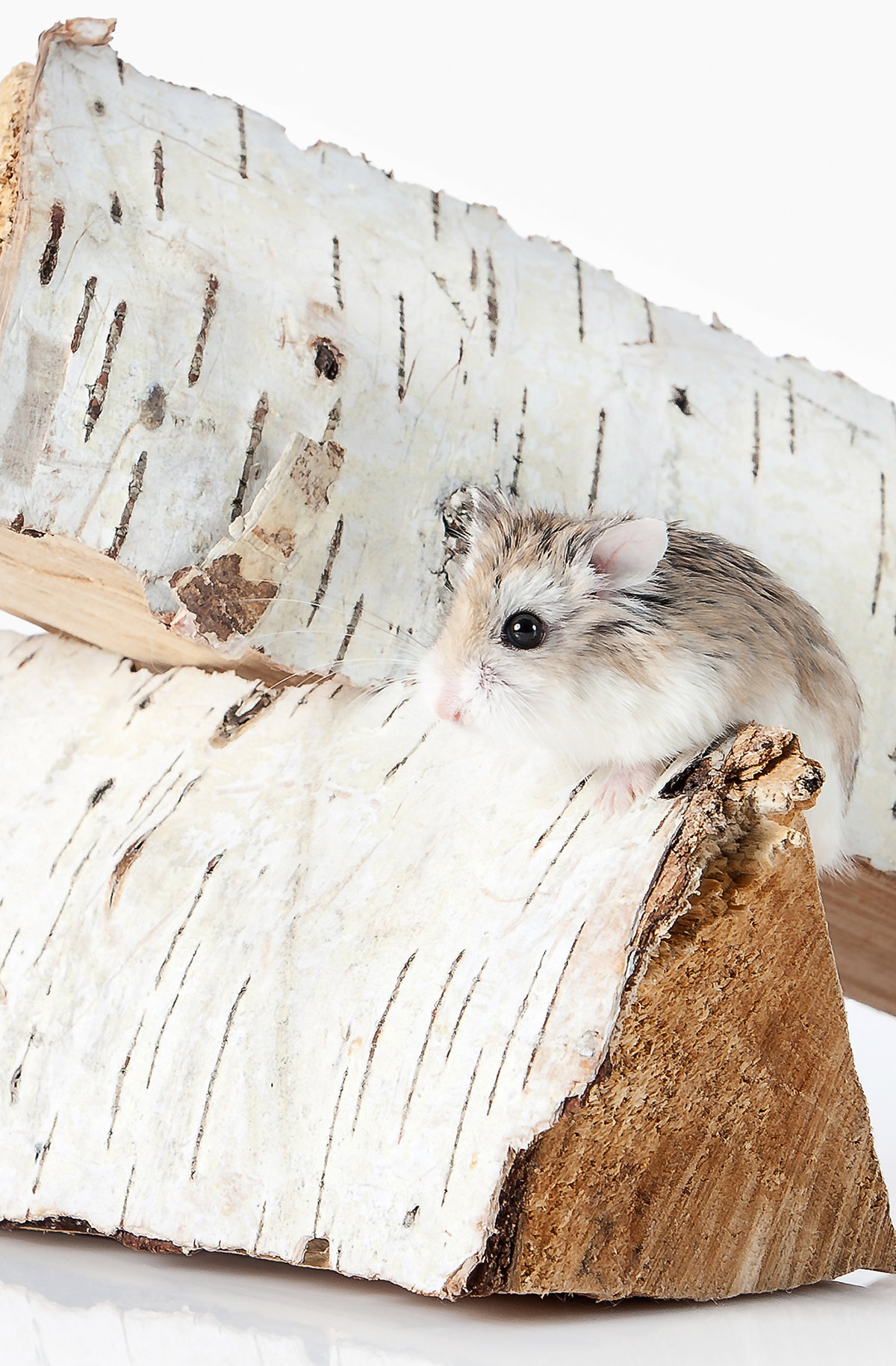 These cute little hamsters are popular pets for those that have very limited space for pets.
A small habitat that is well appointed with hiding spots and methods of exercise and entertainment will provide a lot of entertainment and fun for hamster and pet owner alike.
You want to make sure that your hamster cage is designed so that other pets in the home cannot get access when you are not around.
Robo hamster cage size
A Roborovski hamster is tiny in comparison to the typical hamster.
She weights under 2 ounces when grown and only reach a few inches in length. They can therefore fit through wider barred cages.
Compare that to the 6 inches that a Syrian hamster can reach and you can see why the Roborovski has some special care requirements!
A robo hamster can live in a very small cage but like any pet, they will appreciate more space.
A very small habitat can cause hamsters to not get enough exercise or to spend a lot of time in an exercise wheel due to boredom.
Robo dwarf hamster cages
When it comes to hamster cages you have a lot of options out there.
Many of the best Roborovski hamster cages are very budget friendly. And will fit multiple hamsters in comfort and style!
Kaytee CritterTrail 2-Level Habitat
This bright Kaytee Critter Trail multi layer habitat* is ideal for those just starting out with a robo hamster.
An exercise wheel, fun tunnels, a feeder, and options to add more tunnels make this a great buy. The tight spaced wire frame ensures hamsters are safe and secure.
With dimensions of 16"x16"x12" this is only large enough for a single robo hamster.
If you want to add a lot of toys and accessories this Roborovski hamster cage is not for you. But, for a small cage it is a solid buy!
Habitrail Cristal Hamster Habitat
When you just have a single hamster, this Habitrail Cristal Hamster habitat* has a lot to offer.
However it is best when used together with the other Habitrail homes.
A Sturdy built in exercise wheel, stairs, and transparent nest post make this a complete habitat that you can also add a tunnel on to.
The habitat measures 7.2 x 18.2 x 17.8 inches so it is really only appropriate for a single hamster.
If you are traveling with several hamsters or having a friend watch them while you are away, this habitat would work for two hamsters short term.
Ferplast Hamster Cage
Unlike some cages, this Ferplast Hamster Cage* features a removable bottom that is actually easy to remove for cleaning.
The network of tunnels and exercise wheel gives your hamster ample opportunity for exercise. This robo hamster cage measures 11.61 x14.61 inches so it is definitely a compact habitat perfect for smaller rooms.
The one disadvantage is that there is not a lot of room for any extra accessories. But there is plenty for your hamster to do already in this cage.
Ferplast Hamster Cage, Black With Plastic Bottom & Wire Mesh Main Floor
There is a lot to love about this Ferplast hamster cage*. It is definitely one of the best Roborovski hamster cages around right now.
The bottom is made so that waste falls through so your hamster stays cleaner and the cage is very easy to clean.
This basic habitat has a hamster house and wheel. It is lacking tunnels but does have a space where one can be added when purchased separately.
Your hamster has access to the bottom floor as well. This sturdy wire cage is made to last a long time and measures 23.6 x 14.4 x 11.8 inches so it is big enough for two hamsters if desired.
This is a cage worthy of getting and adding on to over the years.
Lixit Animal Care Savic Hamster Heaven Metro Cage
First of all the Lixit Animal Savic Heaven Metro Cage* is one of the funnest looking on our list. It's also one of our front runners when it comes to the best Roborovski hamster cages.
The bright colors make it ideal for a child that is very much looking forward to having a new pet! This cage features three levels if you count the hamster cupola and tunnel on the top!
Walkways and several nest areas as well as an exercise wheel are sure to keep hamsters happy and offer some entertaining moments of observation.
The easy to remove plastic bottom ensures that cleaning is a breeze! With measurements of 31.5 x 20 x20 inches this is large cage that will serve the hamster enthusiast well over the years.
While there are a ton of accessories included, this cage is large enough that you can add some more with room to spare.
2 Levels Habitat Hamster Rodent Gerbil Mouse Mice Rat Wire Cage
A fun multi colored tunnel, a super cute hamster house with windows, a slide, wheel, and more are all included in this 2 Level hamster habitat*.
18.5 x 12 x 14.5" mean this is a smaller habitat that you definitely would not want to house more than two robo hamsters in.
If you are just getting started with keeping hamsters this is a good all in one choice and the smaller size means it is easy to keep tidy.
Pico XL Silver & Green – Hamster & Small Animal Home/Cage
This large Pico cage* has a lot going on. And it is a firm favorite in the list of the best Roborovski hamster cages.
An exercise wheel on the bottom and slides to get to the many levels allow for your hamsters to have a lot of exercise opportunities.
This habitat has a removable bottom for easy cleaning.
A water bottle is included. The hamster house loft has a removable top so you can clean it out as often as needed without having to take apart a lot of the cage.
14.2 x 19.7 x 17.7 inch dimensions mean this is a roborovski hamster cage that is built for two to live in style.
Choosing a cage for your living situation
The best Roborovski hamster cages are the ones which suit not only your hamster's needs, but your home too.
As you can see there are cages in a lot of sizes and with varying amounts of accessories. Smaller cages can be easier for children to keep up with and learn about carrying for their pet.
You also might want to have a smaller Roborovski hamster cage to transfer your hamsters to when cleaning their main habitat.
Roborovski hamsters are so small that if they get loose in your home it can be very difficult to get them back. If you have other pets then you need to be very careful about them interacting with a pet that is so small.
What Are The Best Roborovski Hamster Cages
We've take a look at our top picks of the best Roborovski hamster cages. Each of them
We hope that you now have the information you need to make sure that your hamster has a comfortable and safe habitat over their lifetime.
Affiliate link disclosure: Links in this article marked with an * are affiliate links, and we may receive a small commission if you purchase these products. However, we selected them for inclusion independently, and all of the views expressed in this article are our own.
Resources