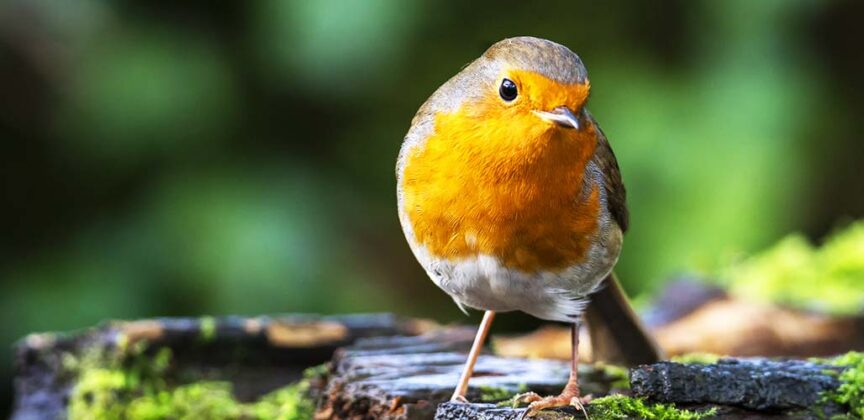 Cute bird names are perfect for these clever, fun and active family members. Pet birds are adorable and come in all shapes and sizes, from exotic birds such as parakeets and parrots to our barnyard friends like chickens and ducks. Today we are going to share hundreds of ideas for cute bird names for your new pet, and help you to come up with ideas of your own too. Maybe they have a unique feature or characteristic that their name could mirror. Or you could choose a fun name that is the complete opposite of what they are!
Contents
Your pet bird's character and physical appearance can help you choose the perfect moniker. But don't rush to name your new pet straight away. Get to know your feathered friend first so you can discover their personality and quirks.
Finding the Cutest Bird Names
Choosing a cute bird name for your feathered friend is something that requires a great deal of thought and can be a challenge! If you own a talking bird, pick a name that starts with hard syllables (B, C, D), so it is easy for them to say.
What's more, the name should be something that your whole family will love. To help you decide, we have compiled themed lists of cute bird names that will make your feathered friend stand out from the flock!
Cute Bird Names for Girls
When choosing the best cute name for your little lady, you want something that can either sound soft and elegant or strong and powerful, depending on the bird's type and personality.
Abbie
Angel
Ava
Averi
Baby
Bella
Betty
Beyonce
Birdie
Buffy
Cleo
Cocoa
Duchess
Goldie
Hilary
Honey
Kamala
Leia
Luna
Madonna
Mercedes
Polly
Rhianna
Rosy
Roxy
Sweetie
Cute Bird Names for Boys
When it comes to naming a male bird, people often go for something macho and tough but looking at their appearance and personal quirks can also guide you when deciding on the best name for your little guy!
Andre
Arthur
Beau
Bill
Brad
Buddy
Charlie
Chuck
Cory
Drake
Dwayne
Fred
General
George
Griffin
Harry
Jett
Jack
Larry
Leo
Max
Pilot
Rio
Rocky
Sam
Scout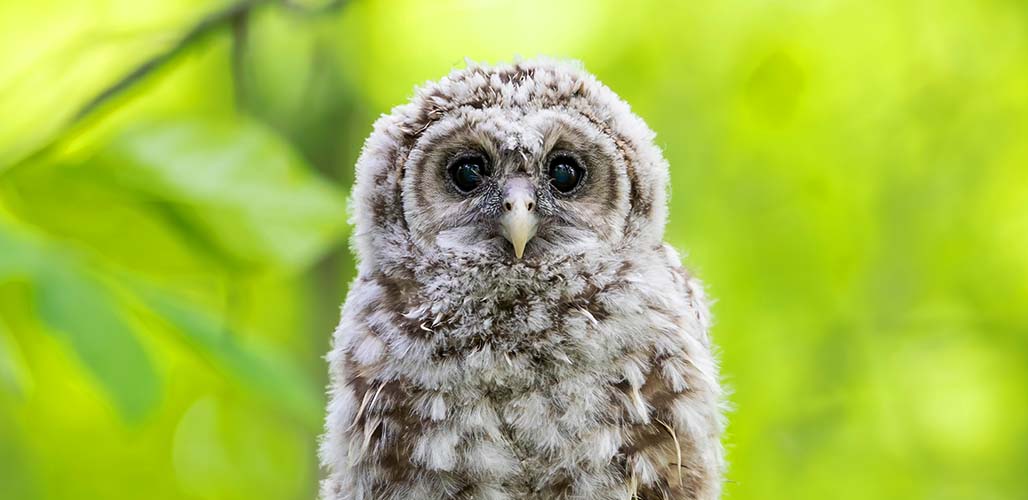 Cute Bird Names By Color
Birds come in a variety of striking colors. Here we look at some cute color-based names that reflect the color of your pet bird.
Blue Bird Names
Aqua
Azura
Azure
Blue
Bluebell
Blueberry
Bluestar
Bluey
Blu
Celeste
Indigo
Jasmine
Kai
Oceane
River
Sapphire
Sky
Skye
Teal
Teale
Green Bird Names
Avocado
Sweet Pea
Hulk
Emerald
Pickles
Ivy
Leprechaun
Pistachio
Honeydew
Evergreen
Envy
Chive
Rosemary
Mint
Mohito
Shamrock
Lucky
Yoda
Tinkerbell
Sprout
Jade
Yellow Bird Names
Apricot
Blondie
Buttercup
Curry
Daffy
Daisy
Dandelion
Dandy
Dior
Embers
Flame
Ginger
Goldfeather
Goldie
Goldilocks
Honey
Lemon
Marigold
Maize
Pac-Man
Rapunzel
Sunny
Sunshine
Topaz
Tuscany
Orange Bird Names
Adele
Amber
Autumn
Apricot
Blaze
Carrot
Ed
Firecracker
Firework
Garfield
Orangina
Mango
Marmalade
Nicole
Prince Harry
Princess Fiona
Pumpkin
Tiger
Sunset
Red Bird Names
Akako
Cherry
Crimson
Cupid
Flanagan
Garnet
Keegan
Kiera
Maple
Poppy
Phoenix
Red
Rory
Rosie
Rowan
Ruby
Rufus
Russell
Rusty
Scarlett
Sienna
Titian
White Bird Names
Alaska
Artic
Avalanche
Aspen
Bianca
Bianco
Blanca
Blanco
Blizzard
Casper
Cloud
Comet
Creampuff
Crystal
Cotton
Dazzle
Elsa
Frosty
Ghost
Icey
Igloo
Ivory
Marshmallow
Milky
Mint
Mojito
Nimbus
Pearl
Popcorn
Sirius
Shimmer
Snowy
Snowball
Snowdrop
Snowflake
Sprite
Sugar
Whitey
Black Bird Names
Ace
Ash
BB – short for black bird
Blackberry
Blackheart
Cocoa
Expresso
Inky
Midnight
Pepsi
Shadow
Smokey
Soot
Sooty
Twilight
Grey Bird Names
Anchovy
Ash
Cinder
Charcoal
Ghost
Graphite
Gunpowder
Hurricane
Mercury
Mystique
Mushroom
Nickel
Oyster
Pepper
Shilling
Silver
Smokey
Multi-Colored Bird Names
Froot Loop
Iris
Rainbow
Skittles
Unicorn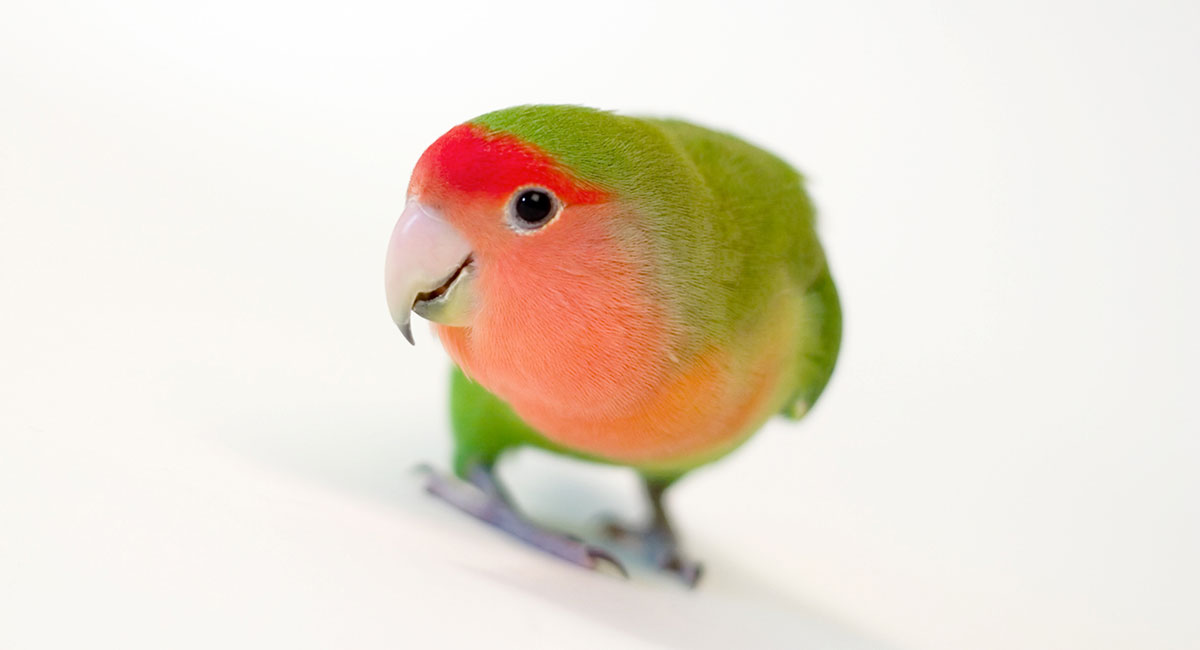 Cute Funny Bird Names
Many pet birds have comical personalities, so why not give them a funny name that reflects their characteristics?
Angry Bird
Blabberbeak
Bloopers
Boss
Chatterbox
Chirpy
Claw
Clawdia
Cocktail
Dancer
Dinky
DJ
Elvis
Feathers
Fluffy
Godzilla
Goof
Gossip
Gustavo
Jailbird
Joker
Kissy
Loudmouth
Mr/Miss Giggles
Nibbles
Nugget
Peanut
Peewee
Perchy
Pipsqueak
Pluck
Plucky
Polly
Porkie
Quaker
Rascal
Ruffles
Screech
Siri
Sparky
Stinker
Squawk
Swoops
Tik-Tok
Trouble
Voldemort
Waddles
Whisper
Whistler
Wiggles
Windbag
Wingman
Xerox
Yacky
Yoyo
Cute Bird Pun Names
Our feathered friends offer the perfect opportunity to come up with some jokey pun names that will make your friends groan! Famous people and characters from movies provide plenty of inspiration!
Betty Blu
Birdie Holly
Chick Jagger
Goldie Hen
Godfeather
Hen Stefani
Kanye Nest
Lord of the Wings
Luke Skyquaker
Meryl Cheep
Parrot Hilton
Puff Daddy
Quakie Chan
Rihenna
Sheryl Crow
Swan Bon Jovi
Stephen Sqwarking
Cute Famous Bird Names
If you want your feathered friend to have a famous bird name, movies and tv series offer some great ideas.
Big Bird (Sesame Street)
Bomb (Angry Birds)
Daffy (Looney Tunes)
Diablo (Sleeping Beauty)
Hedwig (Harry Potter)
Kevin (Up)
Iago (Aladdin)
Mr Ping (kung Fu Panda)
Scuttle (The Little Mermaid)
Tweety (Looney Tunes)
Woodstock (Peanuts)
Zazu (The Lion King)
Cute Bird Names
Finding a cute name shouldn't be tricky when it comes to your adorable, feathered friend!
Alfred
Aura
Banjo
Bart
Barney
Bess
Billy
Blossom
Buddy
Chappie
Chickpea
Cookie
Crackerjack
Crackers
Croissant
Cuddles
Darling
Demi
Dory
Echo
Gabby
Gracie
Gumby
Harmony
Homer
Jazz
Jose
Little Foot
Marge
Martini
Melody
Nemo
Oreo
Pepperoni
Pikachu
Pixie
Rico
Ringo
Snuggles
Spongebob
Viola
Ziggy
Cute Bird Names For Pairs
Birds of the same species do well together, and species such as budgies, canaries, lovebirds, and parakeets love the company of other birds. If you buy two birds together, you will have two names to think of, so here we have come up with some cute matching names.
Adam and Eve
Angel and Devil
Barbie and Ken
Batman and Robin
Beauty and Beast
Bert and Ernie
Chip and Dale
Donald and Daisy
Duke and Duchess
Ethel and Fred
Fish and Chips
Hansel and Gretel
Holly and Molly
Laurel and Hardy
Lovie and Dovie
Mickey and Minnie
Peanut and Butter
Peaches and Cream
Ping and Pong
Salt and Pepper
Tom and Jerry
Picking The Best Cute Name For Birds
When it comes to picking a cute name for your pet bird, the world is your oyster. Each bird has unique looks, color, and personality, and the perfect moniker can mirror these features. Famous people and movies can also offer plenty of inspiration.
Our feathered friends are part of the family, so you must choose a name that has everyone chirping with excitement!
Find More Cute Bird Names
Here are some more fun ways to name your pet bird: