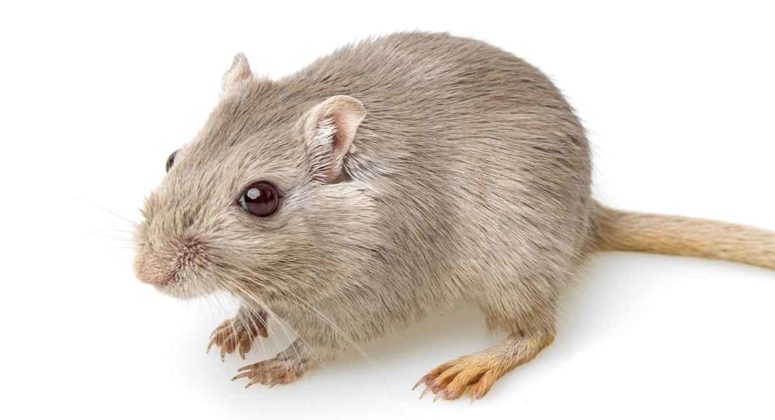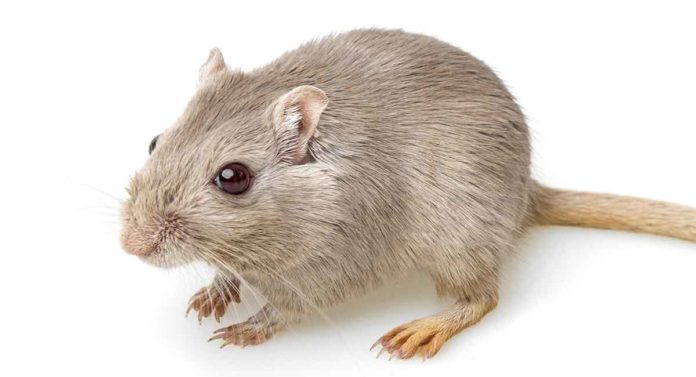 This article is packed with gorgeous gerbil names and here's the first instalment:
Pepper
Rufus
Ned
Roxy
Buddy
Oscar
Alchemy
Star
Jaz
Lexus
Roxanne
Ivory
Timon
Toto
Flower
Cupcake
Sweetie
Oreo
Jingle
Skipper
Digger
Indie
Sidekick
Hinkley
Tortilla
Hiccup
Choosing Gerbil Names
Looking for gerbil names? If so, then we are willing to bet you are about to get a new gerbil.
Whether you have owned gerbils in the past or this is your first time embarking on gerbil parenthood, we think congratulations are in order.
Gerbils are cute, curious, and surprisingly intelligent. But can a gerbil actually learn his name like a dog or a cat can? And furthermore, how do you pick out the perfect name to try and teach him or her?
If these questions sound familiar to you, then you've come to the right place.
Keep reading for 200 adorable Gerbil names. And we may even learn a few fun and interesting facts about these cute and clever critters along the way! Let's get started.
Tips for Picking Gerbil Names
There may be no rules when it comes to naming your gerbil, but that doesn't mean picking your new furry family member's name shouldn't be taken a little bit seriously.
Naming your new gerbil is the first step towards bonding with him and picking out just the right name is something the whole family can get involved with.
Did you know that, although small, gerbils are unique from some of our other favorite rodent pets in that they are incredibly curious, friendly, and rather intelligent?
In fact, some enthusiasts claim they have been able to train their gerbils to do tricks. Other owners swear that their gerbils learned their names. Is it possible? You bet!
If you want to try and train your gerbil and get her or him to learn their name, most experts recommend repetition and treats to help your gerbil associate his name with something tasty. That way in the future on hearing their name they may learn to come when called.
However, keep in mind that all gerbils are different and each one will have his own personality, quirks, likes, dislikes, and intelligence levels. But will your gerbil learn their name? Let's pick one and find out!
Best Gerbil Names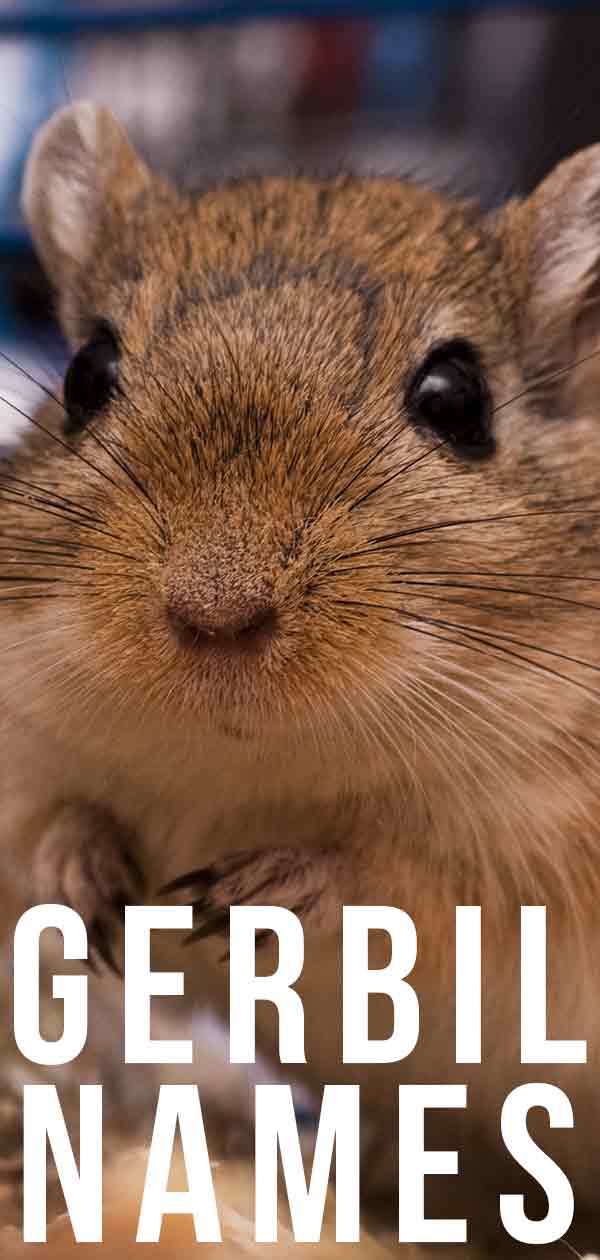 Gerbils are incredibly popular pets due to their small size and friendly nature. Doesn't this trendy pet deserve a trendy name?
Stay up with the times and be totally in with these super popular gerbil names.
Gadget
Minnie
Rodney
Peanut
Pluto
Coco
Bear
Ginger
BaxterMorris
Libby
Jack
Gizmo
Klondike
Lulu
Digit
Scout
Happy
Brownie
Bisquit
Buster
Mickey
Snoopy
Beau
Female Gerbil Names
Is your gerbil a little lady? If so, you may be on the hunt for some sweet and sassy female names to suit her inner girl-power.
Of course, don't forget that there are no rules when it comes to naming your gerbil. If your gerbil is a boy but you fall in love with one of these female names, name away.
We don't care about gender conformity here. Just adorable names.
Lacy
Piper
Harper
Lucy
Emma
Allie
Buffy
Daffodil
Amber
Sadie
Babe
Elsa
Polly
Fifi
Blossom
Rosy
Daisy
Princess
Riley
Violet
Do you need an even larger list of female gerbil names to pick from? This list for your pet is sure to give you exactly what you are looking for.
Male Gerbil Names
Is your gerbil a tiny gentleman? Then he is going to need a masculine sounding name to fit his manly ways!
Or perhaps you have a female gerbil who is somewhat of a tomboy. Whatever the case, we love these male names and think you will too.
Prince
Otis
Alfie
Gomez
Basil
Spades
Charlie
Calvin
Mack
Herbie
Benji
Finn
Ozwald
Sawyer
Widget
Frankie
Herbie
Rocco
Paddington
Abel
Cool Gerbil Names
Gerbils are awesome. They're smaller than rats, bigger than mice, and totally off in their own little world when it comes to their inquisitive nature.
These friendly, curious, and outgoing little guys have a swag all their own and they deserve a list of crazy and cool names to suit their personas.
So, without further ado, let's take a look at some of these ridiculously rad gerbil names for your ridiculously rad gerbil.
Jace
Harley
Alaska
Ringo
Rodeo
Jersey
Elvis
Acer
Duke
Calypso
Gucci
Ryder
Jax
Cass
Veronica
Peirce
Mystique
Cadet
Lex
Porsche
Phoenix
Annex
Venus
Wyatt
If the above cool names didn't quite do it for you, no hard feelings. In fact, to prove it, here is a list of even more cool pet names to pick from!
Cute Gerbil Names
Along with being cool, gerbils are also insanely cute.
Those tails, those eyes! If your gerbil has melted your heart with his contagious cuteness, then you'll certainly want to be on the lookout for a cute name that fits him.
Behold, a list of thirty adorably cute gerbil names for you and your cutie pie.
Mango
Cherry
Licorice
Fudge
Latte
Olive
Pumpkin
Poko
Basil
Macaroni
Angel
Ladybug
Cookie
Dog
Cloud
Snookie
Cub
Skittles
Puddles
Boo Bear
Marshmallow
Tigger
Monkey
Button
Need more cuteness overload? Visit us here for a whole list of super cute pet names.
Funny Gerbil Names
Okay, we get it. Gerbils are a lot of things. They are cute, intelligent, cool, and hilarious.
These curious little critters keep us laughing with their friendly nature and desire to explore. They love to play, and their social habits are just as endearing as they are hysterical.
If this sounds like your little gerbil friend, then this is the list for you. Take a look at some of the funniest, puniest gerbil names around:
Whiskers
Gerbilicious
Julius Cheeser
Teddy
Sexy Beast
Gus Gus
Chumlee
Anonymouse
Mouse
Squeaker
Dorito
Chuck E. Cheese
Beefcakes
Catnip
Napolean
Angelina Ballerina
Gerbler
Jerry
Cheddar
Stuart Little
Unique Gerbil Names
Each individual gerbil is like a snowflake. Not a single one is made the same.
If you believe you've gotten your hands on a one-of-a-kind pet and are on a mission to find them a one-of-a-kind name, then this is the list for you.
Take a look at these 30 unique and off-the-wall gerbil names.
Asterix
Bazooka
Curious George
Chipahua
Ewok
Nettie
Bijou
Grasshopper
Houdini
Dewdrop
Saska
Pester
Porcupine
Oberon
Zipper
Sashi
Tipper
Hinkley
Achbor
Skydive
Denizen
Bingo
Not sure if the above gerbil names are unique enough for your unique little pet? For an even larger list of unique pet names to pick from, just visit us here.
Tough Gerbil Names
Okay, so gerbils are anything but tough. Still, that's the magic of choosing a tough name for these little cuties!
If you love irony and making people smile, or if you actually believe that your gerbil is a tiny little warrior who deserves a badass, tough-guy name, then alas, we have the list for you.
Enjoy these twenty tough sounding names!
Tank
Shark
Maleficent
Boomer
Jigsaw
Fang
Buzz
Claw
Ranger
Scar
Chompers
Morticia
Bullet
Klepto
Ghost
Indiana Jones
Jaws
Sargent
Killer
Mufasa
If you had fun reading these tough sounding gerbil names, but still aren't sure you found the right one, no biggie. There are plenty of tough names for you to go through here.
Fun Facts About Gerbils
Did you know that gerbils are some of the most popular small pets in households around the world?
They are easy to care for, friendly, and sometimes even trainable!
Gerbils are also popular and fascinating subjects for scientists and researchers! However, some researchers have had trouble studying them due to their inquisitive nature and the fact that they are often more stimulated by studying their new environments than by treats.
Also, gerbils are known to enjoy being handled by people so much so that many scientists have admitted to becoming quite attached to their tiny subjects.
And perhaps cutest of all, gerbils are loyal and mate for life.
Do you have any more fun facts about gerbils? Share them with us in the comments below!
References
T.S. Collett, B. A. Cartwright, B.A. Smith, 'Landmark Learning and Visuo-Spatial Memories in Gerbils', Journal of Comparative Physiology A
Lorene Stockberger, 'The Mongolian Gerbil', Iowa State University, Comparative and Laboratory Animal Medicine Commons, and the Small or Companion Animal Medicine Commons,
Andrea Lingner, Lutz Wiegrebe, Benedikt Grothe, 'Sound Localization in Noise by Gerbils and Humans', US National Library of Medicine National Institute of Health