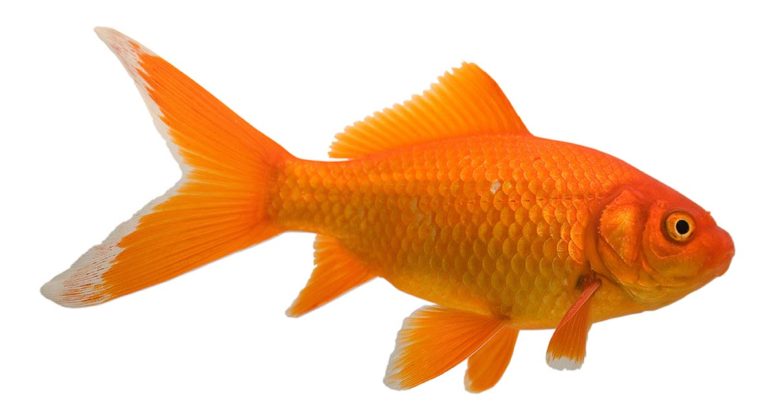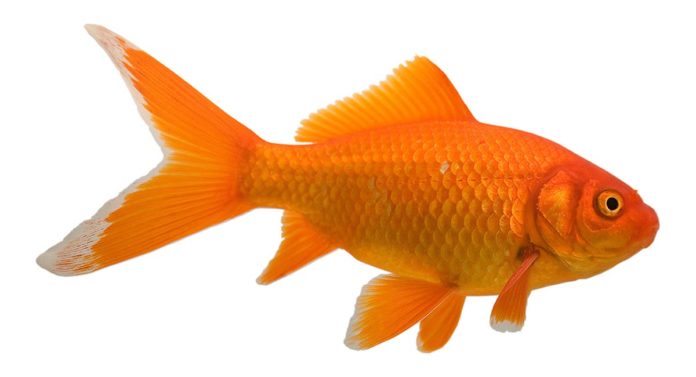 Goldfish might be modest pets. But goldfish names can be as flamboyant as you like!
We've got a huge variety of options you're going to love!
Our Top 100 Choices
Here are our top 100 goldfish names for fabulous fish:
Amber
Anderson
Arthur
Archie
Apricot
Ariel
Arancini
Brick
Barley
Butternut
Boston
Bill
Blush
Boogle
Carrot
Crush
Candy Corn
Cheeto
Cedar
Cherry
Coral
Charlie
Cupcake
Citrine
Copper
Clementine
Cinnamon
Dale
Dahlia
Donald
Evan
Elizabeth
Fintan
Finlay
Fizz
Flame
Fred
Fisher
Flotsam
Florence
Fantasia
Fancy Pants
Fez
Gilly
Goldie
Gerb
Griffin
George
Garfield
Ginger
Ginny
Henry
Howard
Harrison
Jade (orange jade exists – google it!)
Jetsam
Julianne
Jupiter
Kate
Kumquat
Lohan
Louis
Loompa
Lava
Maple
Marmalade
Mustard
Mace
Mesquite
Osage
Oompa
Ochre
Poppy
Piranha
Paprika
Poppy
Puddle
Pumpkin
Percy
Rusty
Rosie
Rumba
Tango
Terra
Twist
Trump
Saffron
Seville
Sungold
Solstice
Satsuma
Shell
Sunset
Splash
Skittle
Squash
Whale
William
Wilson
Xanthe
Goldfish Names
Naming your fishy friend is probably going to come down to some mix of your personality and theirs. It's a fragile balance but one you'll want to carefully keep if you and your goldfish are going to develop a healthy living situation.
For instance, a more comically inclined owner might opt for a funny name. But, of course, some goldfish personalities are so cool, cute, tough or just plain unique it's like the name chooses them!
We'll go over several categories in the next sections to help mediate this delicate negotiation.
Best Goldfish Names
While you shouldn't choose a name without consulting with your new companion, there are some very appealing names you might want to throw into the discussion. Consider these highlight names for the all-star goldfish in your life!
Jaws
Cutie
Goldie Locks
Sunshine
Captain Jack
The Black Pearl
Dread Pirate Roberts
Jason Momoa
Barnacle Boy
Female Goldfish Names
We're living in a gender-fluid age but sometimes a goldfish just knows. If you're getting distinctly feminine vibes from your new pet such as a protruding anal vent, roe-filled body cavity, or a distaste for dates with me, consider the following names!
Penny
Sassy
Daisy
Bonnie
Delilah
Samantha
Gracie
Paisley
Tinkerbell
Lucy
Autumn
Ruby
Riley
Lily
Belle
Peggy
Sydney
Luna
Poppy
Belle
Lily
Sissy
Pepper
Mae
Brandy
Phoebe
Gloria
Zelda
Rose
Male Goldfish Names
All of these gendered names will work for both male and female goldfish. But if you're looking for something more masculine, consider these names! Be warned: your goldfish might start wearing flannels in hot weather if you choose from this list.
Bob Vance, Vance Refrigeration
Sullivan
Shadow
Gunner
Loki
Jax
James
Juno
Bandit
Bamey
Brodie
Buddy
Marley
Arthur
Woody
Winston
Miles
Jake
Eli
Merlin
Silas
Ruger
Vaughn
Dexter
Jackson
Toby
Chester
Tank
Remi
Cool Goldfish Names
If your goldfish wears sunglasses indoors, one of these cool-guy options could work out great. You'll need to be diligent about training your goldfish to pick up his or her own skateboards and IPA empties, but it'll be worth it when Vice does a featured profile on them.
Bandit
Kyle
Ice
Jeremy Clarkson
Rider
Pip
Sting
River
Apollo
Tango
Archer
Trix
Bond, James Bond
Check out our other favorite cool fish names here!
Cute Goldfish Names
If you've got a cuddly goldfish, a more cutesy name might suit them. Just remember to set firm boundaries as your goldfish ages. Otherwise, you might end up with one of those big goldies that thinks it's a lap fish.
Pounce
Diesel
Cowboy
Tinker
Munchkin
Teddy Fish
Flyer
Zipper
Swifty
Bubbles
Fin
Squirt
Mia
Snowball
Goldie
Frisky
Twitch
Firecracker
Gingy
Boogie
Funny Goldfish Names
Is your goldfish one of those gals or guys who always knows how to make you laugh? If so, consider a funny name for your new comically inclined roommate.
Michael Phelps
Yeller Feller
Dances with Bubbles
H20 Bro
Pet Rock: Aqua Edition
Aquaman's Furby
Auric Goldfin
Less Orange Donald Trump
Smarter Donald Trump
"Idk, I guess I never gave it a name. Do you think it's a boy or a girl?"
Take a look at some more funny fish names here!
Unique Goldfish Names
Does your goldfish synchronized-swim to the beat of their own drummer? Do they float a little off center? If so, these unique goldfish names might capture what makes them, them.
Orange Lightning
Sir Swimsalot
The LFG (Little Friendly Goldfish)
The BFG (Big Friendly Goldfish)
Gill-ian Anderson
Tough Goldfish Names
Does your Goldfish ever give you that "Are you lookin' at me?" face? Then one of these tough-guy names might be right for your little Travis Bickle. Just don't let them around any taxis.
Sansa, Queen in the North
Spike
Saber
XXX
Terror from the Deep
Golden Death
Pescetarian's Nightmare
Bruno
Thor
Zeus
Turbo
Ace
Vlad
Viper
Fun Facts About Goldfish
Naming a goldfish isn't as easy as it should be. But if you pay close attention to what your goldfish is telling you, you're sure to come up with something that suits both your needs.
Wrapping up, we would love to congratulate you on your new pet. If you give him or her all the care and affection they need, you'll have a dependable companion at your side for years to come.
To celebrate, we at Squeaks and Nibbles would like to close with some awesome fun facts about your new friend.
All goldfish types are the same species.
A group of goldfish is called a troubling.
Goldfish actually have 3-5 month memories.
They have no stomach.
Goldfish couldn't form their beautiful pigments without plenty of light.
Goldfish know faces.
Now that you know your little friend a little better, it's finally time to pick a name! Good luck and choose carefully!
Want More Name Ideas?
You can find more great fishy ideas in our fish name article! Or you can check out our betta fish name article!
Plus, we've got name ideas for ever pet, not just goldfish! Check out some more great ideas in the articles below: