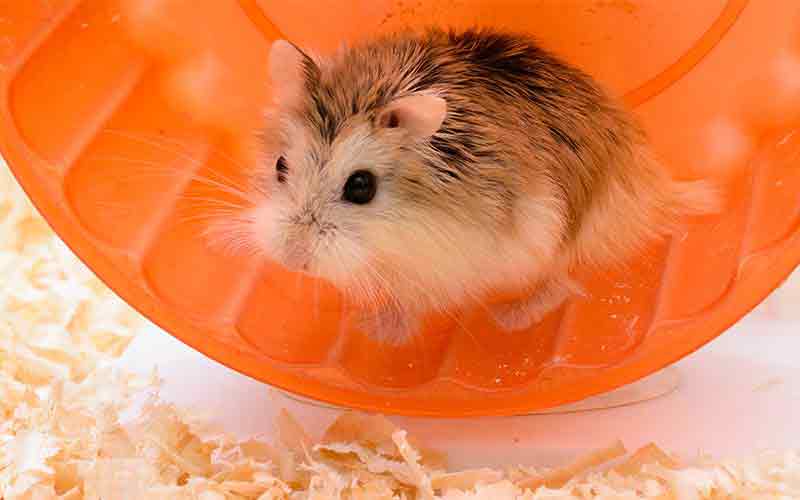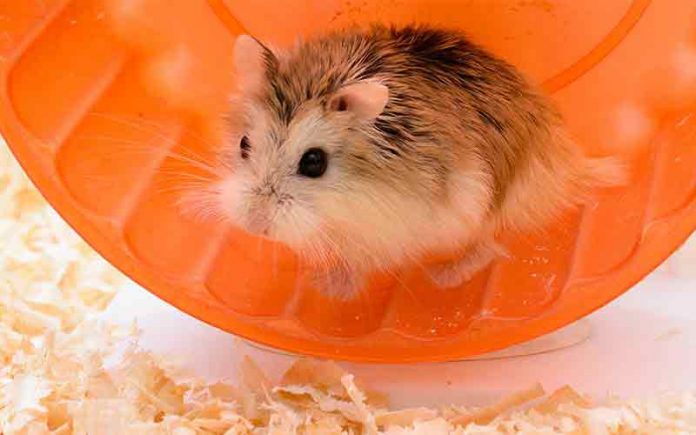 Welcome to your complete guide to the best toys for hamsters!
Toys for hamsters to play with come in many shapes, sizes, and varieties, so which ones are the best hamster toys? Which ones are the safest?
In this article, we'll find out about good hamster toys, including hamster chew toys, cool hamster toys that will entertain hamsters AND their owners. We've also reviewed some dwarf hamster toys and hamster toys for cage enrichment. Wooden toys, toys they can climb on, and toys that are especially suitable for dwarf or Roborovski hamsters.
All of these products were carefully and independently selected by The Squeaks and Nibbles team. If you decide to make a purchase from one of the links marked by an asterisk, we may earn a small commission on that sale. This is at no extra cost to you.
The Five Best Toys for Hamsters
But which will be the best toys for hamsters in your home? We've explored many top hamster toys and accessories to help you choose.
Hamster Toy Quick Links
Why Do Hamsters Need Toys?
If you have or plan to have pet hamsters, then you may be aware that part of keeping hamsters is ensuring that they have plenty of enrichment available to them.
Hamsters need toys for a few different reasons. They love having new areas to explore, and some of the climbing frames and similar toys can give their cage more exciting nooks and crannies.
You probably know already that hamsters love to chew. Chewing keeps their teeth healthy and effective, and they love to chew toys. Many of the toys we've listed in this article are perfectly fine for hamsters to chew on to their heart's content.
Hamsters also need exercise, and running around their cage may not be quite enough. Providing extra exercise toys such as wheels and exercise balls can fulfill this need but make sure your hamster doesn't get away from you.

Choosing The Best Toys For Hamsters
Toys for hamsters come in various styles and sizes. If you have a type of dwarf hamster that only matures to a few inches in length, for example, then you'd want to find an exercise wheel with a smaller diameter than one that's meant for a Syrian (standard sized) hamster, which may grow to over half a foot long!
On the flip side, you wouldn't want to purchase an exercise wheel that's too small for a Syrian to comfortably run in. Doing so will cause the hamster to arch their back while running, which may cause health problems later on.
Let's find out more about the different types of toys that are suitable for hamsters! After all, there are more toys than just your stereotypical exercise ball!
Safe Toys for Hamsters
When shopping for a toy for your hamster, you'll want to look for toys that are specifically made for hamsters…other small toys, such as those made for cats, just won't cut it.
You see, hamsters, like many other "pocket" pets, enjoy chewing. They actually need to chew since they must gnaw in order to keep their teeth from becoming too long.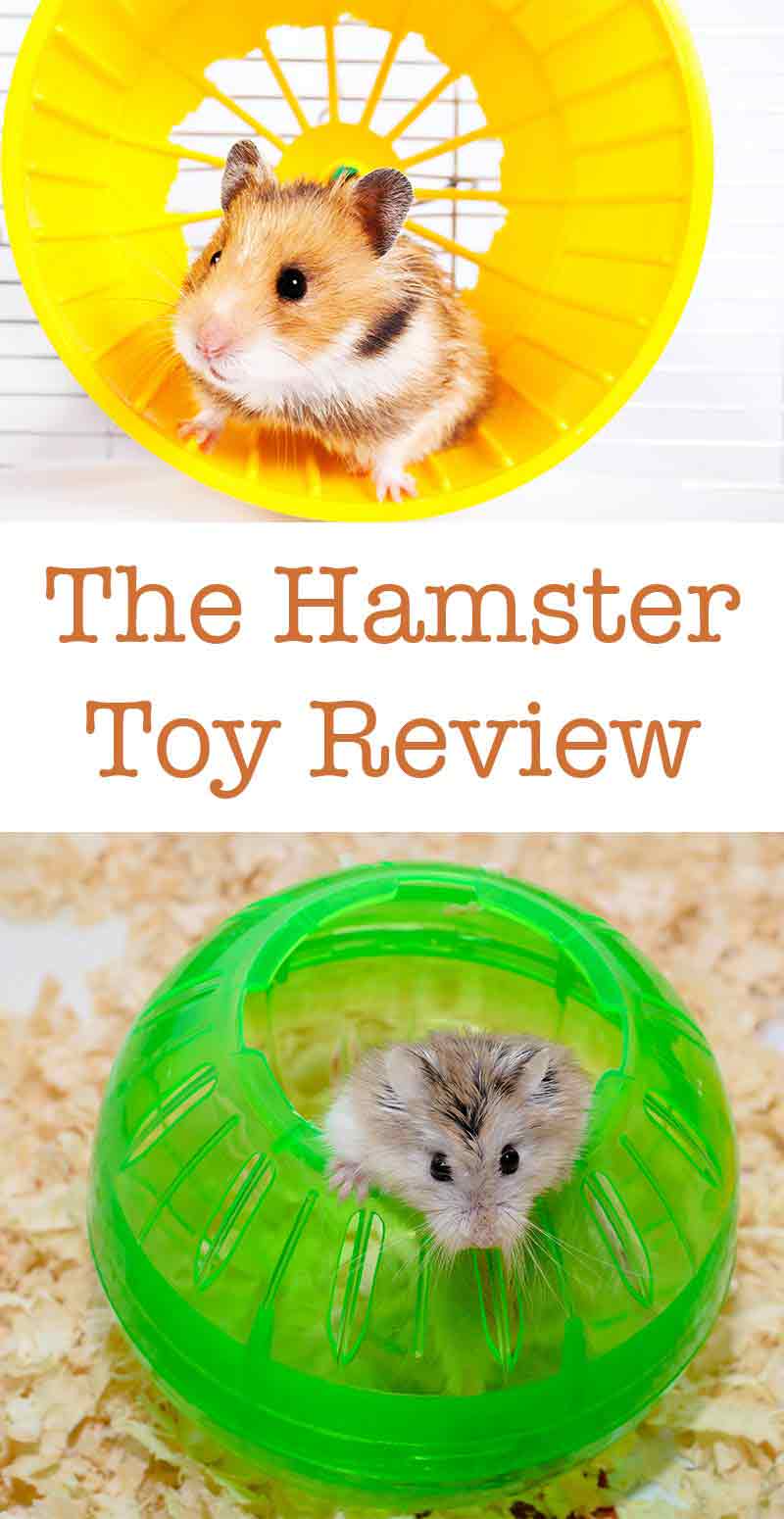 Since hamsters are chewers, you won't want to purchase toys that come apart too easily or that contain toxic substances or finishes.
Additionally, hamster toys, regardless of type, should not have any sharp edges or tiny parts that your hamster could potentially choke on.
You may also be tempted to purchase a hamster exercise wheel or ball.
While exercise wheels are generally safe, be sure to avoid all-wire ones. Hamsters with long hair can get tangled in the wheel's spokes.
Exercise balls are generally safe, but we advise against using them if there is a chance that your hammie could roll himself down the stairs, into a wall, or possibly into the waiting paws of a dog or cat. However, you should always supervise your hamster while he's in an exercise ball.
Furthermore, we recommend that you purchase a hamster toy that is suitable for the type and size of hamster that you have.
Best Chew Toys for Hamsters
As we mentioned previously, hamsters need to chew and gnaw to benefit of their dental health.
To help keep your hammie's teeth in tip-top shape, you can provide safe hamster chew toys for him to wear his teeth down on (in addition to taking him for annual check-ups with the vet, that is).
We like wooden or other chew toys with pet-safe materials for hamsters, such as cardboard. Here are some great options that are available on Amazon.
Kaytee Combo Chews
Kaytee Combo Chews* are great fun. Your hamster will love this combo pack of 16 chew toys! The 4.5-inch applewood sticks provide an all-natural treat and method for your little pal to grind his teeth.
The puzzle-piece loofah bites are also pet-safe and will provide lots of chewing entertainment.
Willow Critter Pretzel Sticks
Ware Manufacturing Willow Critter Pretzel Sticks*. Don't let the name fool you – these aren't actually salty (and delicious) pretzel rods!
They are, however, 100% willow twigs (5 inches long) that are guaranteed to make a hamster happy without expanding his waistline.
Small Willow Barbell
Ware Manufacturing Small Willow Barbell*.

If your hammie is a fan of willow twigs, then he will definitely enjoy this willow chew toy! This barbell-lookalike features two "weights" made of woven willow branches on either end of a 5.25-inch willow twig. There are even secret bells inside of the "weights"!
Sundried Seagrass Twists
Ware Manufacturing Sundried Seagrass Twists*.
Here are some other tasty and all-natural chewies for your four-legged critter! These 4.5-inch twists are made of seagrass that was sustainably harvested and dried naturally…talk about a win-win!
Cool Hamster Toys
Let's take a look at the best toys for hamsters for those cute little cool customers.
If you have a hamster that is a child's pet, then you're familiar with the small window in which hammies are active before your tiny tot's bedtime.
Since hamsters are primarily nocturnal, they spend much of the day resting and hiding.
Hamster toys for kids, however, may help a child get some interaction with their pet hamster. These are toys that may entice the hamster out into viewing or that make it easy to spot a more aloof pet.
Here are some cool hamster toys available on Amazon.
Lazy Lookout Accessory Kit
Kaytee Crittertrail Lazy Lookout Accessory Kit*. If your hamster's cage has an interlocking tube system, then this 7-inch accessory could make the perfect addition!
The Lazy Lookout Accessory provides another level of exploration for your hamster while making it easy for your child to see Hammie in action or even nesting…the possibilities are endless!
Hideaway Grass Hut
Prevue Hendryx Nature's Hideaway Grass Hut Toy*, Medium.
This all-natural toy is another great option for creating an enticing nest for your hamster.
This is certainly a cool hamster toy! The 11-inch sisal tassel hut has two openings that may double as "windows" for extra hamster-watching entertainment!
Flying Saucer Exercise Wheel
Ware Manufacturing Flying Saucer Exercise Wheel*.
What could be cooler than an exercise wheel that looks like it came from outer space? This fun UFO-like wheel is 7.25 inches in diameter and made of solid plastic, making it safe enough for tiny feet and tails.
Order the larger size if your hamster is larger than a small-sized Syrian.
Fun Tunnels Play Tube
Ware Manufacturing Fun Tunnels Play Tube*.
If you don't have an interlocking tube system in your hamster's cage, then the Ware Fun Tunnels Play Tube is just for you!
This 30-inch, free-standing tube is made of durable yet flexible plastic that can be molded to fit any part of the hamster cage.
Kids can watch their hamster run through it during periods of high activity.
Teach N Treat Toy
Living Teach N Treat Toy*. This interactive toy will keep your hamster busy and onlookers entertained for plenty of time!
Watch as your hamster learns how to manipulate the toy in pursuit of yummy treats, or help her along to make it a super bonding experience.
Cheap Hamster Toys – Are They Worth It?
We do not recommend purchasing comparatively cheap toys for your hamster, as the best toys for hamsters will need to involve some stability and craftsmanship.
Toys that are made of cheap materials, such as weak plastic, wire, or thread that is easily pulled apart, can be dangerous. If he should chew on these materials, they may come apart easily and pose a choking hazard.
Additionally, cheap toys that are covered in paint, dye, glitter, or varnish should not be kept with a hamster, as these finishes can be toxic.
Hamster toys for cages should be made of non-toxic materials that are meant to stand up to your furry friend's gnawing and clawing.
Fortunately, many hamster toys are low in price as it is. So you don't need to shop around for cheap hamster toy alternatives.
Best Wooden Hamster Toys
Wooden hamster toys and accessories are pretty much a necessity for keeping your hamster occupied and keeping his teeth in check.
You can introduce wooden hamster toys for both chewing and playing, but chances are that they're going to be inclined to chew on them. This helps hamsters keep their teeth healthy.
Thankfully, there are many hamster wood toys to choose from. Here are some of the top-rated wooden hamster toy options on Amazon.
Perfect Chews
Kaytee Perfect Chews for Hamsters*. Did you know that your favorite hamster can enjoy a treat on a skewer, too?
These kabobs feature all-natural wood pieces and pet-friendly textured loofah pieces attached to a wooden skewer which has a clip on the end for hanging or attaching to the cage. Available in packs of one or two.
Nut Knot Knibbler
Kaytee Interpret Limited Superpet Nut Knot Knibbler Wooden Toy*.
Here is a super colorful and hamster toys for cages that can also be used for chewing! The 4-inch wooden spires are colored with all-natural vegetable dyes, which makes them safe for animal consumption.
Let your hammie go to town gnawing on the wood in pursuit of the treat hidden in the center!
Branch Ball
Willow Manufacturing Branch Ball for Small Animals*.
Similarly to the Willow Barbell, this 4-inch wooden chew toy is made of 100% willow branches.
Your hamster will surely enjoy playing with it for hours and hours! Watch him nibble on or even push the ball around!
Tropical Fiddle Sticks
Kaytee Tropical Fiddle Sticks Medium Hideout*. This incredibly versatile toy not only creates a "safe space" that can be customized for your hamster's particular tastes, but also serves as a play or chew toy!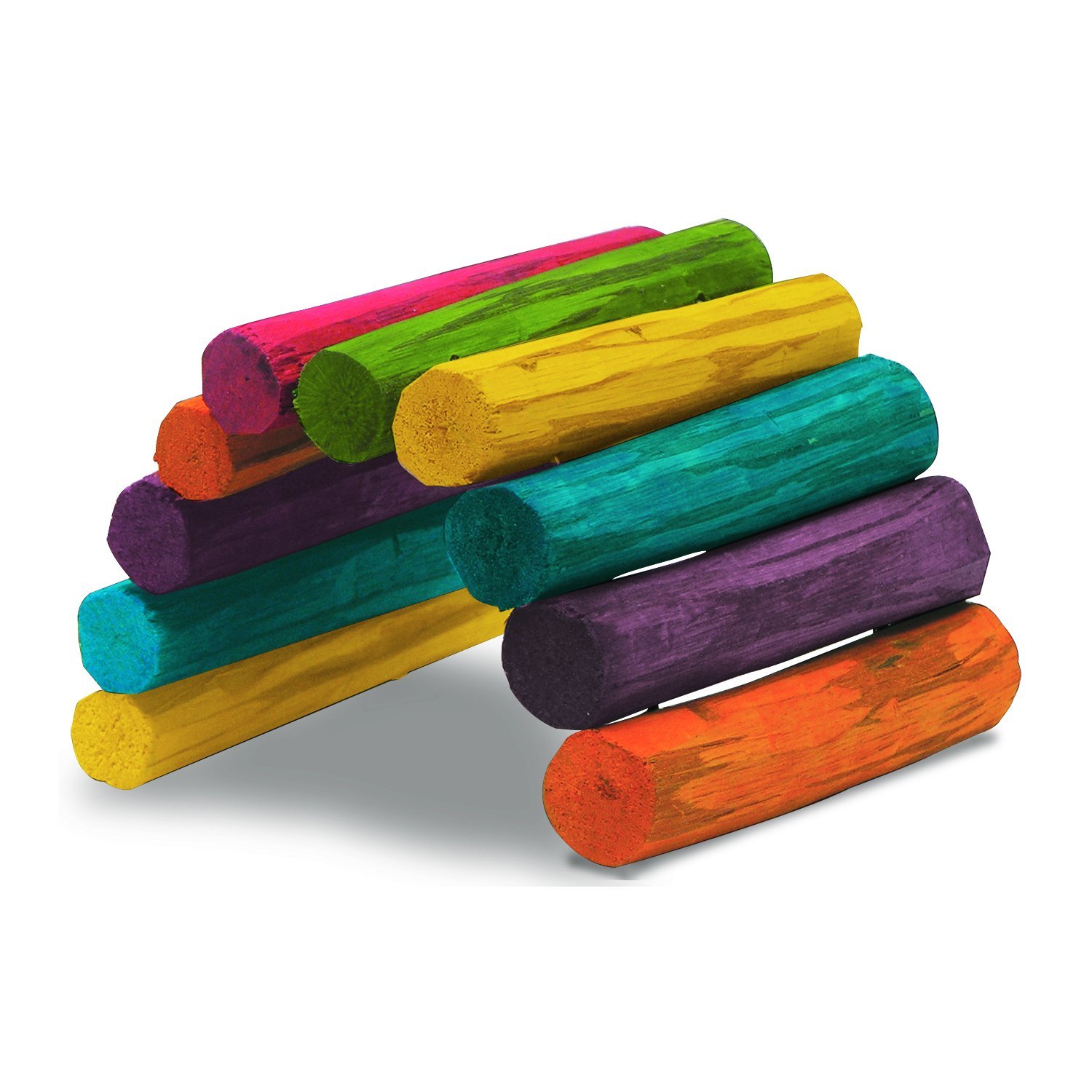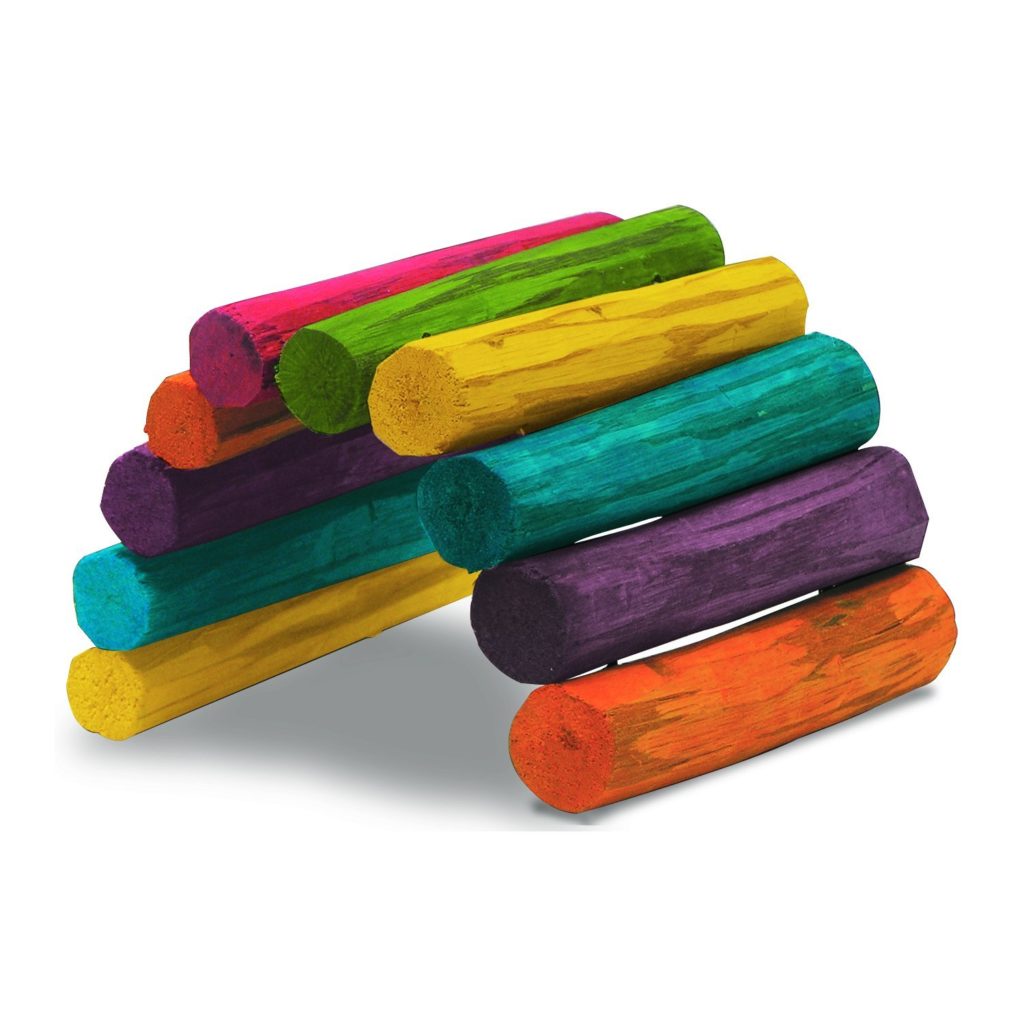 The 7-inch colorful wood pieces can be bent to the desired shape, plus they are safe for chewing.
Woodland Getaway
Kaytee Medium Woodland Getaway*. Here's the ultimate hamster hideout!
This wooden 5-inch by 7-inch house creates the perfect nesting space, but it is also safe to be chewed on, thanks to the all-natural pine assembly. Talk about double duty!
Best Climbing Toys for Hamsters
Like many other caged pets, hamsters need enrichment for their physical and mental health. Hamster climbing toys are a brilliant way to add to their enjoyment.
You can create an intriguing and varied landscape for your hammie using climbing toys and an appropriately sized exercise wheel.
Climbing toys are also a great way to add other levels to their cage and create a more enriching environment for your pet to live in.
Here are some great hamster climbing toys, courtesy of Amazon.
Comfort Exercise Wheel
Kaytee Large Comfort Exercise Wheel*. What would a list of hamster toys be without an exercise wheel?
This 8.5-inch exercise wheel features a solid surface, making it extra safe for long-haired hamsters who might otherwise get caught up in exercise wheels. You can attach it to the cage, or the wheel may stand on its own when placed on the heavy-duty wire stand.
Walk Up Animal Barn
JW Pet Walk Up Animal Barn*. Your pet can experience life on the farm with this cute AND washable hamster climbing toy!
He can climb to the top of the "barn" to view his kingdom, or he can take a cat nap under the lightweight plastic shelter. Available in small, medium, large, and jumbo sizes.
Puzzle Playground
Kaytee Puzzle Playground for Small Animals*. Now THIS is the ultimate in hamster climbing toys!
The Puzzle Playground features 42 connecting pieces of plastic that can be arranged and assembled in lots of different ways. It's a gym for hamsters…who knew?
Rainbow Play Bridge
Rosewood Pet Rainbow Play Bridge*. Here is a climbing toy, chew toy, and hideout all in one!
Made of pet-safe materials, the Rainbow Play Bridge isn't just a hamster climbing toy. It can be chewed on, climbed on, or even slept under.
Love Hamster Wheel
Love Hamster Wheel* is one of the best toys for hamsters' owners. If you're looking for a super quiet exercise wheel that's made of non-toxic materials, then look no further than the Love Hamster Wheel!
This innovative exercise wheel has a grippable surface and a wide base, making it super stable. Comes in 5.5-, 6.7-, and 8.3-inch sizes.

Syrian and Dwarf Hamster Toys
Syrian hamsters, also referred to as "Golden" or "teddy bear" hamsters, represent the common hamsters that are sold in most pet stores.
Hamster cage toys that you often find in these stores are typically meant for Syrian-sized hammies.
All of the toys that we've mentioned until this point are sized generally Syrian hamster toys, but we'll highlight a few toys that are meant for dwarf-sized hamsters in the coming sections.
Dwarf hamsters are basically miniature versions of Syrian hamsters, so Dwarf hamster toys may be different to Syrian hamster toys.
Depending on the type of dwarf hamster that you have, he may mature to less than half the size of his standard-sized counterparts, or roughly 4 inches long at the maximum.
Toys for dwarf hamsters are made in a slightly more compact size to accommodate a dwarf's smaller package, so to speak.
Smaller toys are enjoyable for tiny hammies. For instance, a dwarf would very much prefer a smaller nesting box or hideaway, as a large one may not make her feel as secure.
But sometimes, dwarf-sized toys are necessary for a dwarf hammie's safety. If you get a metal or wire exercise wheel that's a bit too large for a dwarf, then she is at risk of getting a foot stuck while running. (But if you avoid wire like we recommend, then this shouldn't be a problem).
Here are some dwarf-sized best toys for hamsters on Amazon.
Snap On Comfort Wheel
Kaytee CritterTrail Snap-On Comfort Wheel*. Here's another neat option for the cage environment with a tube system!
The 6.75-inch Comfort Wheel makes a wonderful addition to any dwarf hamster's cage, and the unique design makes it easy for your tiny tot to grip as she runs. As an added bonus, the wheel makes virtually no noise.
Silent Spinner Exercise Wheel
Kaytee Silent Spinner Exercise Wheel, Medium*. This super quiet exercise wheel is the perfect size for a small hamster.
It comes in 4.5-inch diameter and 6.5-inch diameter (many large Syrian hamsters need an 8-inch or larger wheel!). It features a solid construction, eliminating the possibility of paws, fur, or tails getting stuck during use.
Playpen with mat
Kaytee CritterTrail Playpen with Mat*. Looking for a way to get your dwarf hamster out of their cage for play time, but afraid of their escaping?
Since hammies are great escape artists and can squeeze through any opening that their head can fit through, the CritterTrail Playpen's interlocking panels feature 9-inch tall wires that are spaced closely together.
We recommend supervised playtime, as tiny feet can get stuck if Hammie gets curious about his boundaries.
Itty Bitty Igloo Hideout
Kaytee Itty Bitty Igloo Hideout*. This adorable little igloo is the perfect size for dwarf hamsters!
At a little over 4 inches long and wide, the plastic Itty Bitty Igloo Hideout has just enough space for a dwarf hamster to make his bed.
Wood Hut for Small Animals
Alfie Pet GARI Wood Hut for Small Animals*. Dwarf hammies will absolutely love this mini hideaway house!
Constructed of pet-safe materials, it's safe for chewing as well as nesting and climbing. The windows provide a safe space for your hamster to look out and observe his surroundings.
Roborovski hamster toys
Roborovski hamsters are the smallest of the dwarf hamsters, maturing to a mere 2 inches long, at most!
Little hamster toys are necessary for these teeny tiny guys. Fortunately, the majority of dwarf hamster toys are suitable for Roborovski hamsters. So the best toys for hamsters in a smaller scale are out there.
Since they especially love to climb, run, and tunnel (and very quickly, we might add), you may wish to fill their cage with lots of tiny tunnel and climbing toys…but don't forget to give them some good-quality hamster chew toys, too.
Best Toys for Hamsters – Summary
Best hamster toys…how do you know which ones to buy? Do you want cool hamster toys, hamster chew toys or even breed-specific toys such as syrian hamster toys or dwarf hamster toys?
It's really not as complicated as it may seem, even with the plethora of hamster toys available on the world wide web!
When purchasing toys for a hamster, you first need to consider the size and type of hamster that you're shopping for.
Larger hamsters, such as Syrians, need larger toys to accommodate their size, especially if you're looking for an exercise wheel. Smaller hamsters, such as dwarf breeds, may benefit from smaller toys, especially hideaway ones.
Additionally, hamsters with longer hair should not be given toys in which they can get tangled.
Once you have an idea of what size and type of toys to buy, you'll want to look for toys made specifically for hamsters, and avoid any that may contain toxic materials or that may break apart if they're chewed on…which is very likely with a hammie!
With these guidelines and the toys that we've mentioned in mind, you'll find the most suitable toys for your hamster in no time.
Tell us about the toys your hamster has loved in the comments!
Affiliate link disclosure: Links in this article marked with an * are affiliate links, and we may receive a small commission if you purchase these products. However, we selected them for inclusion independently, and all of the views expressed in this article are our own.
References
Academy Pet Hospital Blog. "Keeping Your Hamster Safe".
Pet MD. "Are Hamster Balls Dangerous?"
Bethel, E.J et al., "Happy hamsters? Enrichment induces positive judgement bias for mildly (but not truly) ambiguous cues to reward and punishment in Mesocricetus auratus"