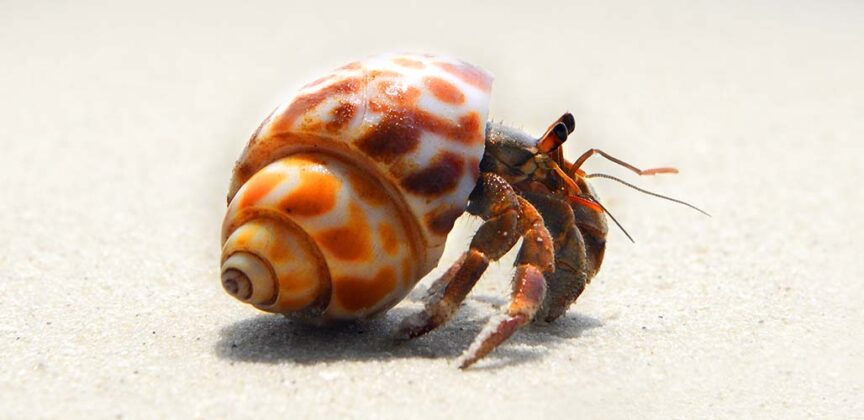 Hermit crab names can be inspired by their characteristics, friendly nature or adorable personalities. Today we're going to share a range of cute, cool, unique and funny names for pet, plushie or even wild hermit crabs! Inspired by hermit crabs, famous crab characters and a whole lot more.
Hermit Crabs reside on land, but they're incredibly social creatures, which makes them a perfect family pet. And they make pretty cute soft toys too! While they might be an unusual family addition,it's still super fun to name them.
Finding the Best Hermit Crab Names
Let's dive into the best names for Hermit Crabs. You may recognize some of these from renowned TV shows, but we've also thrown in a few whimsical, cute, and traditional options to help give your pet their own identity.
Spend some time uncovering your pet's personality to find the perfect name. Once you've narrowed down your top picks, say them aloud to see if you like how they sound. Hermit Crabs can live for up to 30 years, so you'll want to be sure of their chosen name!
Top Hermit Crab Names
Since deciding on a forever name can be daunting, we've narrowed down our preferred names into a short list with a combination of cool, cute, female, male and other themes.
Herbert
Sammie
Captain Crab
Pearl
Diamond
Periwinkle
Harold
Crab Pants
James
Mr Snappy
Big Mac
Female Hermit Crab Names
Is your cute pet hermit crab a girl? Classic feminine names in a human style can be a great way to name her. Here are some names to call your female Hermit Crab.
Abby
Ellie
Molly
Hayley
Kirsty
Danielle
Lauren
Nicola
Karen
Barbara
Katie
Ashley
Angelia
Christina
Patricia
Emma
Emily
Abigail
Joanna
Zoe
Heidi
Coco
Gabby
Jade
Cassie
Molly
Charlotte
Olivia
Ava
Beyonce
Amelia
Isabella
Mia
Elisabeth
Camila
Harper
Scarlette
Chloe
Penelope
Avery
Victoria
Lily
Violet
Lucy
Natalie
Elena
Anna
Ruby
Gabrielle
Isabella
Taylor
Anastasia
Kehlani
Molly
Kimberly
Millie
London
Sadie
Hannah
Sarah
Madeline
Britney
Melanie
Julia
Rosie/Rose
Mary
Kylie
Jasmine
Georgia
Faith
Josie
Shelly
Sammie
Claudia
Ruby
Maria
Keisha
Angelica
Carolina
Male Hermit Crab Names
Do you have a male hermit crab pet or plushie? These adorable boy crab names range from the traditional to the modern. See whether you feel inspired by these male human names.
Crazy Joe (inspired by Shark Tale)
Arnold
Henry
Myles
Freddie
George
Herbert
Jamie
Daniel
Derek
David
Shaun
Graham
Blake
Simon
Gary
Lee
Benjamin
Liam
Noah
Oliver
William
Lucas
Jackson
Aiden
Jacob
John
Luke
Asher
Julian
Isaac
Vincent
Anthony
Hudson
Carter
Andrew
Nathan
Lewis
Miles
Cameron
Jack
Jeremiah
Robert
Jordan
Ian
Keith
Dominic
Wesley
Evan
Harrison
Jason
Kingston
Jensen
Max
Oscar
Timmy
Alex
Craig
Chris
Michael
Jordan
Charlie
Clifford
Cooper
Harold
Aaron
Vince
Toby
Nigel
Ronald
Bob
Brutus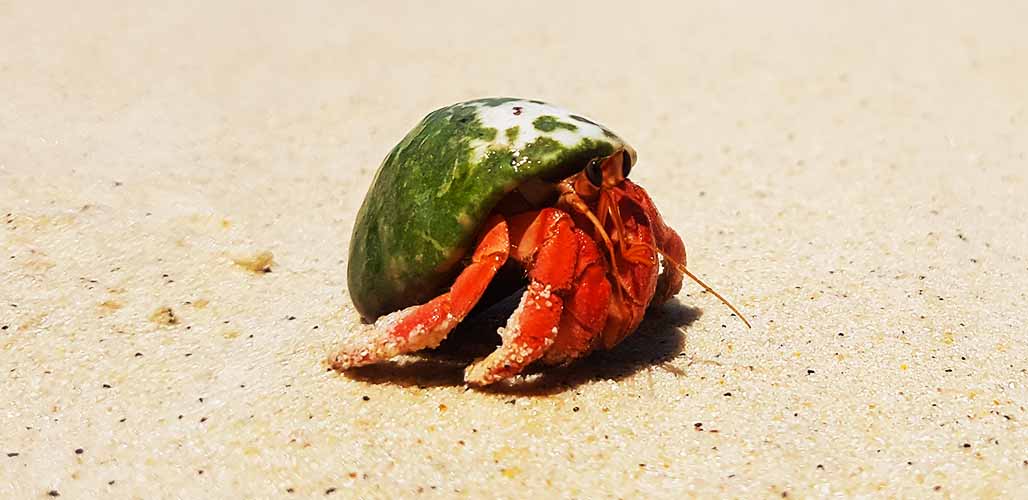 Cool Hermit Crab Names
Owning a Hermit Crab is cool, so your new pet deserves a name that reflects that. Since the word "cool" has a different meaning to everyone, we've included a spectrum of identities suitable for both genders.
Eugene H. Krabs (the famous crab from SpongeBob SquarePants)
Jams
Pearl
Squeezy
King of the Sea
Crabso
Blue
Swimmer
Hermit
Bling
Babe
Blinky
Captain Crab
Mr Snappy
Caribbean
Claw
Sea
Summer
Ocean
Wave
Diamond
Buddy
Hydra
Turf
Clips
Clawdia
Moe
Palm
Nicky
Peeky
Captain Hook
Bait
Dimma
Gritty
Ivory
Hermione
Herbert
Crabcake
Cute Hermit Crab Names
Hermit Crabs are adorable, so it's only fair that you have a selection of cute names to complement their personality.
Coral
Scrab
Teensy
Sandy
Bubbles
Periwinkle
Mittens
Brucie
Oreo
Shina
Coconut
Twebble
Teal
Cuddly
Wavy
Water
Sharky
Pebble
Scuttle
Racer
Dory
Princess Peach
Funny Hermit Crab Names
Now it's time to inject some fun and excitement with a list of names that will bring a smile to your face.
Grumpy
Seamore
Sushi
SeaBuiscuit
Donkey
Leonardo DaPinchy
Big Mac
Slow Joe
Gordon Ramsey
Sprinter
Legend
Zippy
Edward Scissorhands
Penny Pincher
Googly Eyes
Grouchy
Crab Pants
Lenny Crabitz
Nigel
Elvis
Snapper
Legs
Sebastian
Kermit
Poopsie
DaPinch
Rocky
Speedy
Fishy
Gill
Shell-by
Unique Hermit Crab Names
Owning a Hermit Crab is super unique, which is why it only seems fair that we explored some distinctive names. Some are whacky and some are inspired by the sea and food. Play a game and pick a name randomly or opt for love at first see.
Marshmellow
Mouthful
Rainbow
Puddle
Sideways
Churl
Sea Crab
Hermitty
Potato
PC Hermit
Water Hogger
Wave Hider
Chips
King/Queen
Nemo
Stinky
Hardball
Helmet
Motley
Shellfish
Mr Deep
Salty
Wave
Foam
Squirt
Spider
Mr Beach
Huffy
Nibler
Sulky
Home Boy/Girl
Shelly
Crusty
Copper
Dash
Cranky
Dillydally
Flash
Hungry
Snapter
Hermit The Crab
Pathfinder
Tough Hermit Crab Names
Don't play it safe with these tough names to suit your Hermit Crab's snappy attitude. Spoiler alert: a couple were inspired by fictional characters!
Tamatoa (a greedy, selfish crab from Moana)
Kraken
Hawthorne (a borderline criminal from Shermin's Lagoon)
Hulk
Stabby
Sand Tank
Biter
Riptide
Jaws
Verge
Tubo
Detective
Gripper
Nippy
Rebel
Rover
Tuffy
Twearker
Hustler
Fun Facts About Hermit Crabs
Pets require love, and that all starts with carefully deciding a name that fits their persona. It can take time and research, which is why we wanted to take the hard work off of your shoulders so you have more time to spend with your pet.
If you've found the perfect name for your Hermit Crab from our list above, congratulations! You've successfully named your new family member. Let us know your chosen name in the comments.
Alternatively, if you have some additional ideas, feel free to share your suggestions to inspire other readers.