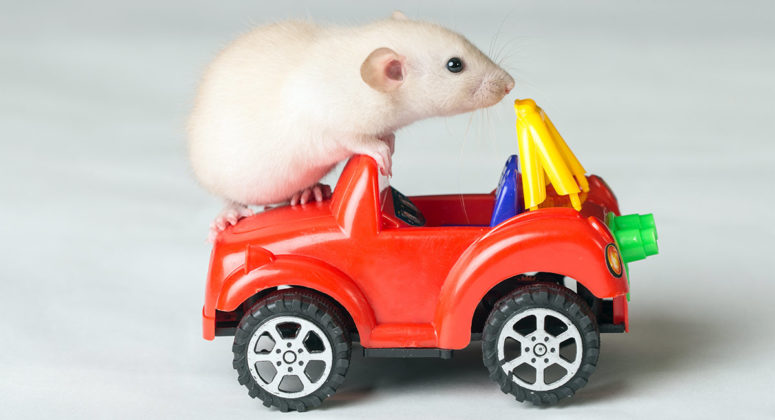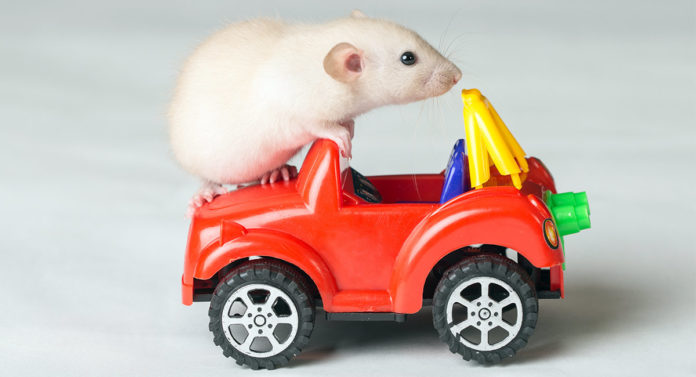 Welcome To Your Complete Guide To The Very Best Rat Toys Around.
Letting You Know Which Of The Available Options Are Actually Suited To Your Lively Buddies.
Domestic rats make fantastic little companion animals.
They are clever, loving and interactive with their owners.
They can also make great pets for kids, under the right supervision.
If you already have a rat for a pet, you know that these whiskered little fur balls are intelligent, relatively quiet and comparatively clean pocket pets.
If you are considering adding a rat to your household, you will find them to be entertaining and endearing little creatures.
Before buying a pet rat, you'll want to be sure to check out this excellent article which explains what you need to need to know prior to bringing them home.
Just as it is the case with other larger, more customary pets, rats are a responsibility as well as a joy.
All of our pets depend on us to keep them alive and happy. This includes taking care of food, shelter and entertainment needs.
All animals have a need for mental and physical stimulation.
You wouldn't dream of owning a cat or dog and not providing him or her with appropriate, fun, boredom-busting toys, right?
Like other sentient beings, play and exercise is crucial to a rat's overall well-being. And that's where rat toys come in!
All of these products were carefully and independently selected by The Squeaks and Nibbles team. If you decide to make a purchase from one of the links marked by an asterisk, we may earn a small commission on that sale. This is at no extra cost to you.
How do you choose the best rat toys?
What are good toys for domestic aka fancy rats?
Rats love to chew, tunnel, and climb.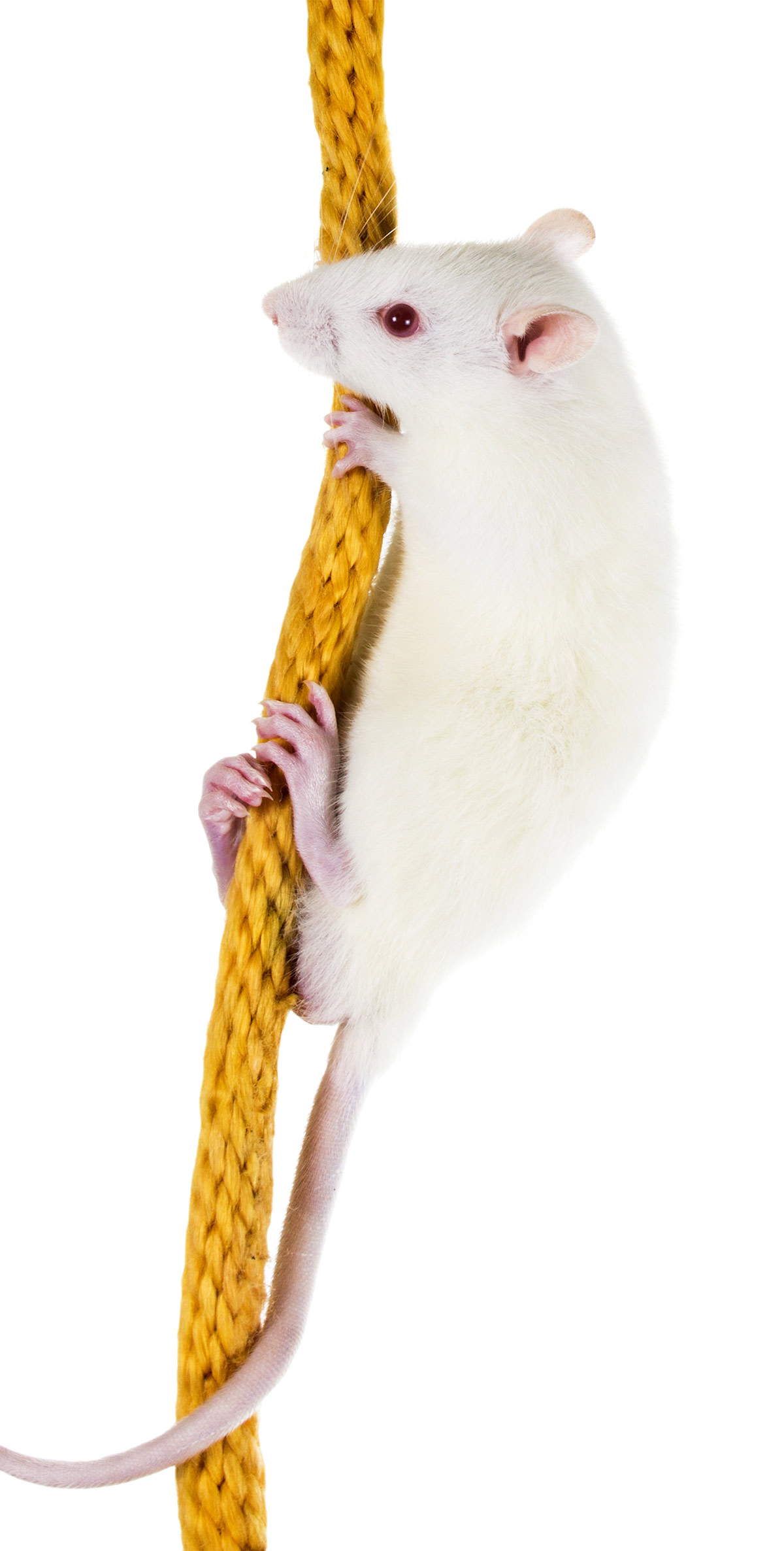 Ladders, tunnels and chew toys are excellent rat cage toys to keep the little guys busy and entertained.
If you're still not certain what your pet rat might enjoy playing with, we've reviewed some of the best rat toys and accessories available for your BFF.
We've even added a bit of information on homemade rat toys just in case you want to flex your crafty muscles and gift your rat with a handmade goodie or two!
Rat chew toys
Rats are natural nibblers! They will chew on whatever they can wrap their pearly teeth around, but these toys are safe and sure ways to help them get their gnaw on.
Kaytee Perfect Chews for Rats
This adorable Kaytee wooden kebab*, including cheese wedges, looks good enough to eat!
At 7 inches long it comes with a convenient hook for hanging from the top of your rat's cage.
Available in a one or two pack.
Ware Manufacturing Rice Pops Small Animal Chew Treat
Crunchy rice and corn combine to make a delicious Rice Pop treat* for your rat, while keeping tiny teeth clean-ish.
These tantalizing rolls come in a large size or small size. And they make great rat toys to chew on!
Kaytee Nut Knot Knibbler Wooden Chew Toy
Colorful and small enough to fit in the palm of your hand, this Kaytee Nut Knot Knibbler* wooden rat chew toy gets its eye appeal from safe, natural vegetable dye.
It will tuck into even small cages nicely and measures approximately four inches square.
Rat tunnel toys
Rats like to burrow, and these fun tunnel toys are a clean, safe alternative to help busy rats do what comes naturally.
Ware Manufacturing Fun Tunnels Play Tube for Small Pets
Choose medium or large size flexible accordion-type Ware Manufacturing rat tunnels*.
They come in durable plastic and you can watch your pet tunnel away to his heart's content with these fun rat toys.
If cage space is at a premium, the colorful tunnel can be squished down to a more compact 8 inches long.
Niteangel Tunnel Hamster Hammock
This super cute Niteangel leather rat tunnel* actually does double duty for your little one.
The hanging hammock will tantalize her to climb on up and explore, and once there the soft furry inside will entice her to take a cozy little snooze.
The perfect rat toys and beds!
The tunnel measure over 4 inches in diameter making it a perfect size for rat "couples" to hang out.
Kaytee FerreTrail Flex-E Fun-nels
Rats love hiding and exploring, and these Kaytee tunnel rat toys* are a great twist on the standard shape.
They are easy to connect, and you can make a massive playground system if you want to.
They expect and contract, and the tube can be made up to a massive eight foot long.
Perfect for ratty play time!
Rypet Rat Tunnels
Looking for something a bit cuter? Then how about these Rypet rat toys.*
In a range of fun fabrics, these rat tunnels are wide for an easy fit and have three different openings.
Marshall Super Thru Way
Because rats are bigger than hamsters, some of the toys that are described as being suitable for them are actually a bit of a squeeze.
However, ferret toys can be a great alternative! Such as this Marshall Super Tru-Way*.
With plenty of room for your ratty to slide through, and up to an amazing fifteen feet long.
Perfect rats toys for out of cage play time.
Rat climbing toys
Climbing rat toys are a great way to encourage your pet to exercise more!
These nifty options are sure to satisfy his natural need to be active and zippy.
Niteangel Small Animal Activity Rope Net Rat Toys
This fun Niteangel rat netting* uses cotton rope to create a terrific climbing mesh.
It can be attached to the cage via metal clips.
It measures over 13 inches long and over 8 inches wide.
Trixie Pet Suspension Bridge
The Trixie Pet Suspension Bridge* is one of those rat toys with lots of variety.
It has a couple of ladders, a vertical rope and a hoop for them to climb through.
Plenty to keep even the liveliest of rats busy!
Cute rat toys
There is no dobt that rats are cute. So why not amp up the adorable factor even further with some cute rat toys!
Kaytee Silent Spinner Exercise Wheel
Hundreds of pet parents recommend this healthy little apparatus.
This silent spinner* is a perfect addition to your rat's cage.
Just remember to buy the larger size for adult rats.
Alfie Pet Petoga
When it comes to cute rat toys, it's hard to beat the Alfie Pet Petoga Couture*.
This wooden toy is great for chewing, but can also provide a nice place to nap!
Hanging Snuggle Hut
The Hanging Snuggle Hut* is one of the cutest rat toys around.
There are places to play, sleep and hide in this adorable little suspended house.
Great for rat entertainment and nap time!
DIY rat toys
Are you a dedicated crafter?
If so there are several items that you can hand-make for your pint-sized friend to show her that you love and adore her!
Fabric folk will love this unique little rat hammock tutorial. The best part is that the project is actually a no-sew DIY project.
This ingenious rat toy (made from a paper towel tube) is economical, easy to make, and can hide a food treat; what's not to love?
Tutorial: Cardboard Food Puzzle
If you have an old baby sock laying around, this clever pictorial will show you how to convert it into a rat sweater.
Of course you can also find tons of colorful sock options at any dollar store, alleviating the need to raid the sock drawer!
Best rat toys
We hope you've enjoyed our reviews of functional as well as cool rat toys. Although it might be tempting to toss little objects like bits of string into your rat's cage, please resist the urge!
Substituting yarn or small found objects can pose a choking hazard to your pet. The best fancy rat toys are the ones that are specially made for your pocket pet.
Do you have a favorite domestic rat toy? We'd love to hear about your ideas in the comments section below!
Affiliate link disclosure: Links in this article marked with an * are affiliate links, and we may receive a small commission if you purchase these products. However, we selected them for inclusion independently, and all of the views expressed in this article are our own.
Sources