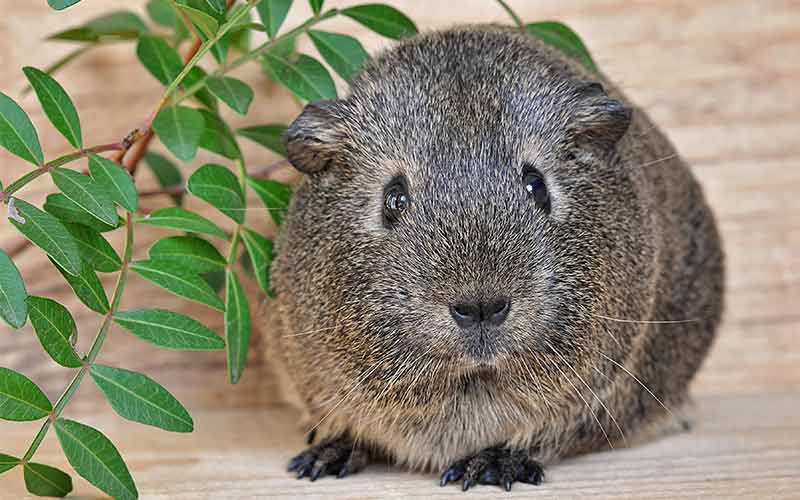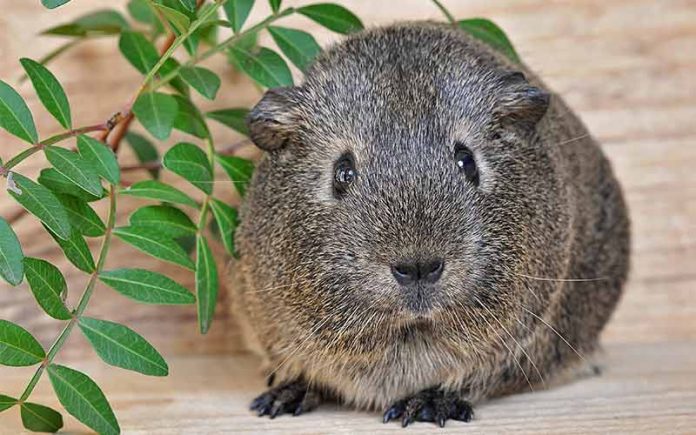 Welcome to our great guide to the best boy guinea pig names. With hundreds of awesome ideas for naming your male guinea pigs, and even choosing names that match each other. We'll help you make your final naming decision with top tips for brainstorming and finding your very own perfect boy guinea pig names.
Whether your boy guinea pig is a little cutie and you need cute boy guinea pig names to choose from, or your piggie has that once-in-a-lifetime personality that demands a list of the most unique names for boy guinea pigs to match, we've got you covered! Don't forget – guinea pigs need friends! So if you've just brought home two boy piggies, read on for a great list of guinea pig names for two males as well.
Boy guinea pig names
If you have ever owned a guinea pig before, you already know how unique and varied their personalities can be. Where one piggie may be quiet and shy, another is so vocal and social! This can make it difficult to pick out the perfect guinea pig names boy right away. You might want to get to know your guinea pig first so you can find unique male guinea pig names that are as one-of-a-kind as he is!
In addition to all the other things on your "new pet guinea pig to-do list," now you have to come up with a list of boy guinea pig names! But rest assured you don't have to pick out your piggies' guinea pig names for boys all by yourself. Your new pet can help you!
One of our favorite ways to select from male guinea pig names is to first make a short list of 10 names. Then say each name out loud while looking at your new pet. Notice which names just don't seem to "fit" and strike those.
Then try calling the remaining names out loud in your piggie's presence. Notice if there is one name he seems to respond to more than the others. You can try this again a few more times and even sleep on it before making your final choice. If your initial list doesn't yield any winners, just eliminate that first set of names and try again until you find the perfect name that you and your guinea pig both love!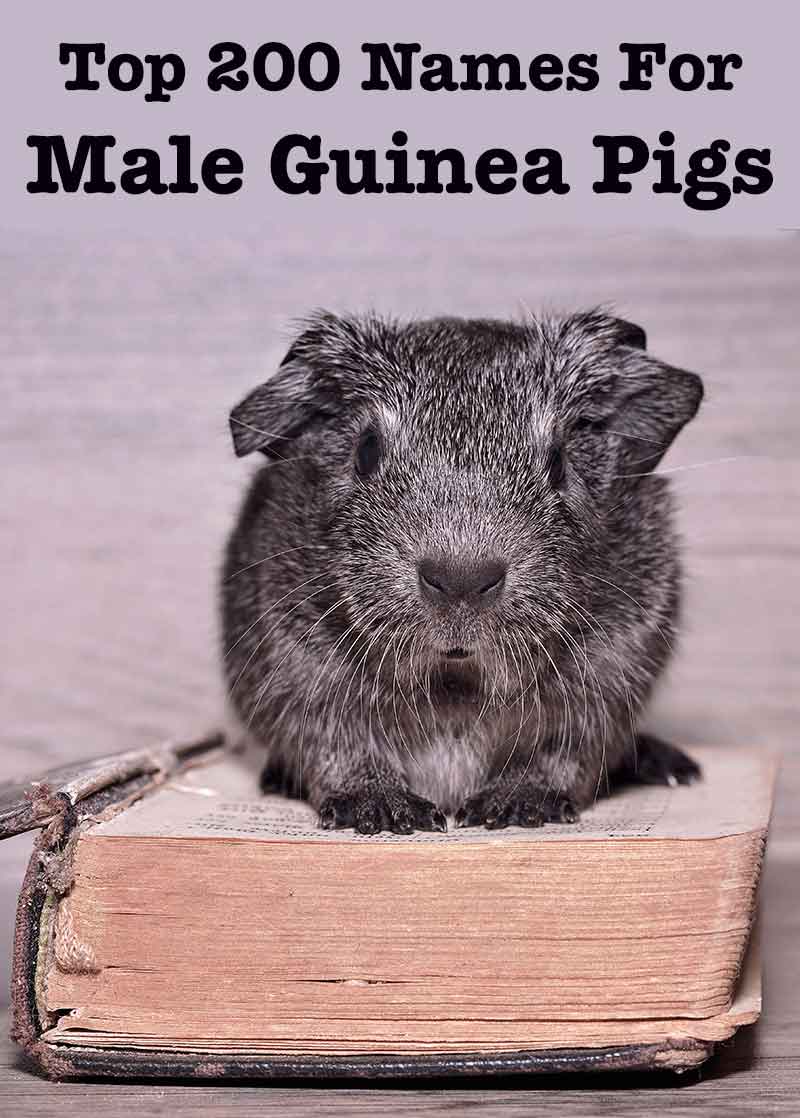 Cute boy guinea pig names
If it's cute names for boy guinea pigs you are after, look no further! This list of cute male guinea pig names focuses on cute guinea pig behaviors, personality quirks and habits that might just deliver the perfect cute name you are seeking!
Ace
Lucky
Marvin
Ozzy
Flopsy
Gus
Rolo
Orbit
Fonzie
Casper
Boomer
Cosmo
Zippy
Heiney
Fluffmeister
Ninja
Chives
Domino
Kirby
Tubby
Carrot Top
Dusty
Thor
Leaper
Bruno
Descriptive male guinea pig names
As we mentioned in the introduction here, finding good male guinea pig names is all about getting to know your new piggie day by day. So don't put pressure on yourself to select a name right away! A more fun way to pick a name is to just keep a running list of good names for boy guinea pigs that you really like as you interact and play with your guinea pig.
As you do this, you might find yourself calling your piggie by a certain nickname again and again, or you may observe a unique color pattern or way of walking that makes naming your new pet a breeze! If the latter occurs, you can use this list of descriptive male guinea pig names to spark more creative ideas!
Thumper
Wheeker
Chirpy
Chatterbox
Dodger
Freckles
Pork Chop
Tiny
Flash
Brownie
Patches
Whitey
Nibbles
Furface
Squeaky
Oreo
Peanut
Snickers (or Snickerdoodle)
Nutmeg
Dirty Hairy
CocoPuff
Honey Bear
Nugget
Panda
Shadow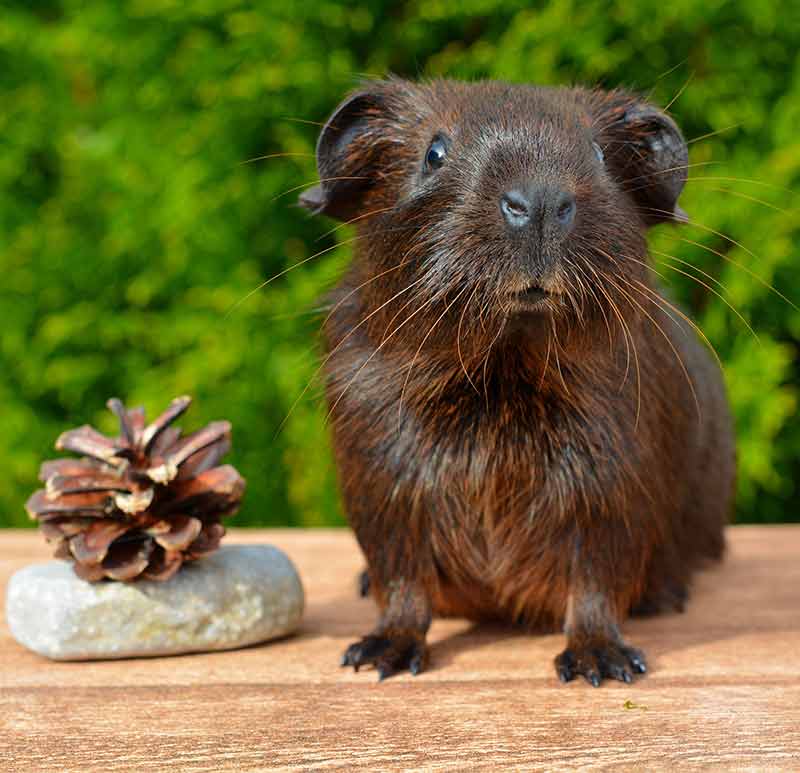 Unique male guinea pig names
These unique guinea pig names male draw from science, pop culture, mythology and so many other interesting areas of life to give you lots of creative inspiration!
Sirius
Atlas
Mercury
Ajax
Patton
Sprocket
Apollo
Murphy
Hercules
Silverfox
Mojo
Truffles
Little Wolf
Comet
Boss Hogg
Magic
Tigger
Hot Rod
Bobo
Radar
Jet
Count
Galileo
Atom
Romeo
Formal male guinea pig names with nicknames!
One neat way to choose names for guinea pigs male is to pick a formal name you can turn into a nickname! This fun list of pairs can help you do just that.
Theodopolis ("Theo")
Porkellus ("Porky")
Cavia Porcellus ("Caviar")
Jabba the Hut ("Jabba")
Albert Einstein ("Al" or "Einy")
Sherlock Holmes ("Sherlock")
Inspector Clouseau ("Clouey")
Sir Percival ("Percy")
Leonardo da Vinci ("Leo")
Nicolaus Copernicus ("Nic")
Huckleberry Finn ("Huck")
Rudyard Kipling ("Rud" or "Kip")
Ralph Waldo Emerson ("Waldo")
King Arthur ("Art")
Sigmund Freud ("Siggy")
Stephen Hawking ("Hawk")
Ludwig van Beethoven ("Luddy")
Genghis Khan ("Khan")
Angus McFergus ("Ferg")
Oliver Cromwell ("Ollie")
Alexander Graham Bell "(Alex")
Sir Francis Bacon ("Sir Bacon")
Abraham Lincoln ("Abe")
Alfred Hitchcock ("Al" or "Hitch")
Babe Ruth ("Babe")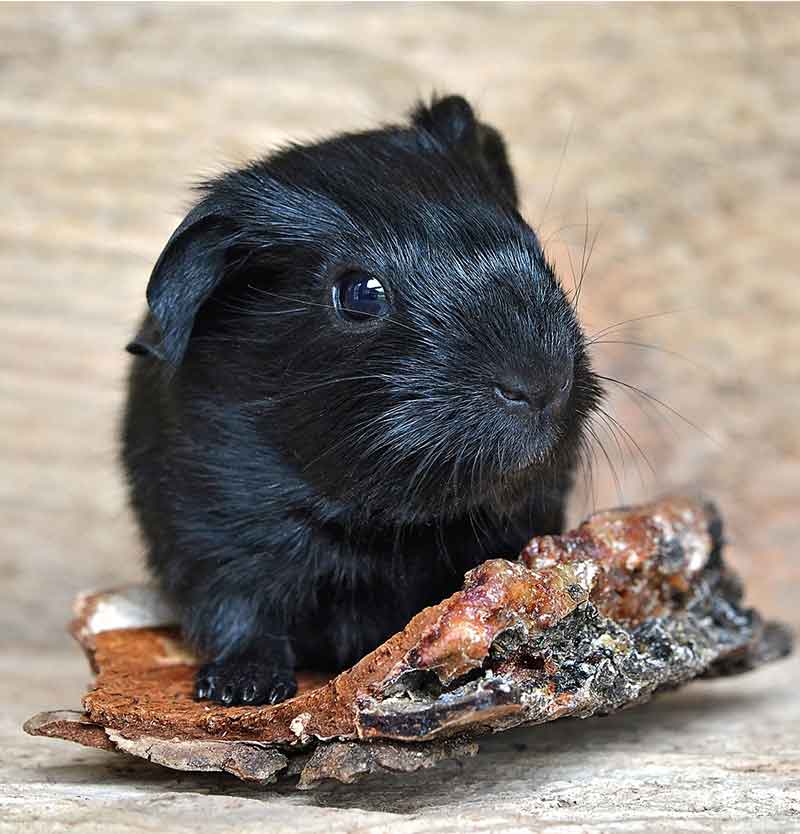 Cartoon boy guinea pig names
Guinea pigs can make wonderful, gentle and social pets for people of all ages. This light-hearted list of good boy guinea pig names can make short work of naming your family's new piggie, especially if someone in your family is a big fan of any of these cartoon characters!
Bart
Pluto
Pongo
Thumper
Gus
Shroeder
Sebastian
Spike
Linney
Darwin
Arlo
Mickey
Kevin
Olaf
Major
King Louie
Cheezit
Alvin
Tigger
Simba
Winnie
Gaston
Andy
Abu
Zeus
Movie and TV character names
If your family is struggling to come up with a short list of boy guinea pig names that everyone can agree on, perhaps it is time to turn to a list of names that reference the movies and television shows you all love for some help!
Hamlet
Gizmo
Marty McFly
Aladdin
Charlie Brown
Zorro
Benny
Archie
Godzilla
Kermit
Wolverine
Captain Jack Sparrow
Handsome Rob
Bruce Wayne
James Bond
Rocky Balboa
Clark Kent
Tarzan
Austin Powers
Johnny Utah
Maximus
Optimus Prime
Inigo Montoya
Captain America
Yoda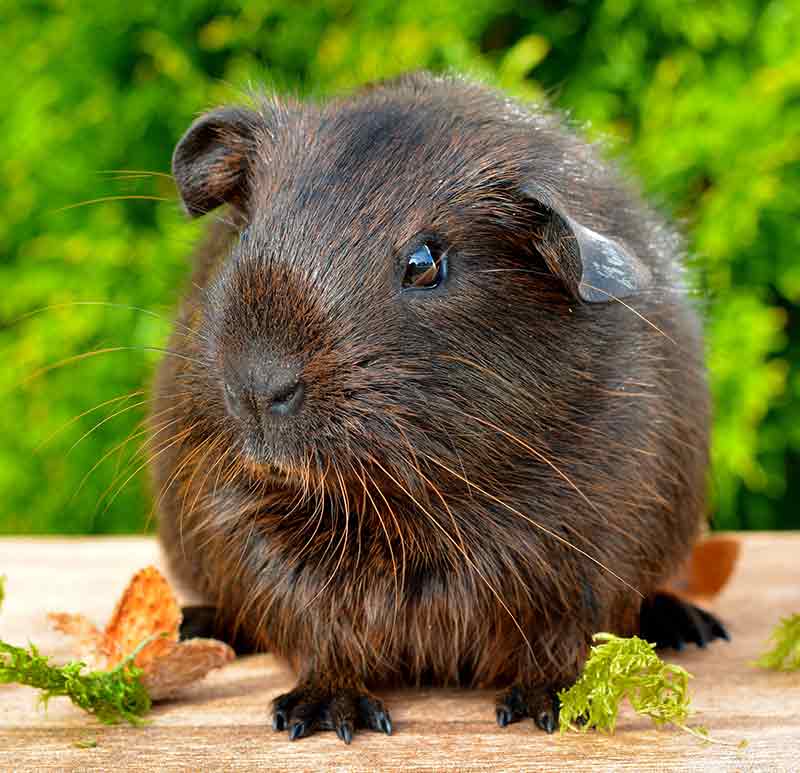 Unisex guinea pig names for boys
Many guinea pig owners have that story of the time their boy guinea pig turned out to be a girl guinea pig – or vice versa. If even the teensiest smidgen of gender doubt remains in your mind, these unisex boy names for guinea pigs will keep you out of hot water if your little gentleman turns out to be a little lady instead!
Clover
Jelly Belly
BB
Cheerios
Tofu
Muppet
Moonshine
Hash Brown
Little Bit
Sparky
Cuddles
Fidget
Dash
Hershey
Jumper
Bingo
Piper
Scooter
Waffles
Basil
Figgy
Checkers
TicTac
Sleepy (or Grumpy, Dopey, Bashful, Doc, Sneezy, Happy)
Aspen
Guinea pig names for two males
In the vast majority of cases, pet guinea pigs are much healthier and happier when housed in pairs. The reason for this is simple: in the wild, cavies (the name for wild guinea pigs) are highly social and live in groups.
A captive guinea pig will naturally crave the company of his own kind, even while desiring interaction with you. A lonely guinea pig can quickly fall prey to illness and loneliness, even if he is safe from predation. This list of guinea pig names for two males can spark your imagination as you brainstorm the perfect guinea pig names for boy pairs!
Bert & Ernie
Goliath & David
G-Force Blaster, Speckles, Hurley
Batman & Robin
Han Solo & Chewbacca
Obi Wan & Luke Skywalker
Abbott & Costello
Shaggy & Scooby
Nemo & Marlin
Tom & Jerry
Harry & Ron
Kirk & Spock
Marco & Polo
Jerry & George
Key & Peele
SpongeBob & Patrick
Raylan & Boyd
Itchy & Scratchy
Beavis & Butthead
Frasier & Niles
Jay & Silent Bob
Harry & Lloyd
Wayne & Garth
Bill & Ted
Sam & Frodo
Best Male guinea pig names
Hopefully you have enjoyed reading through this fun and creative list of guinea pig names for males! If this list of guinea pig male names helped you pick your new piggie's name, we would love to hear which name you chose!