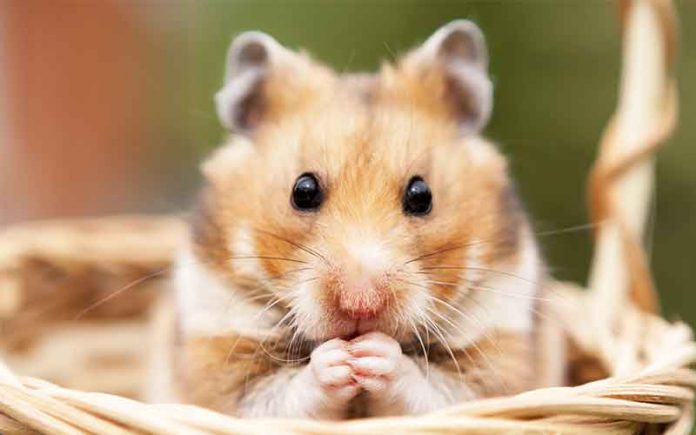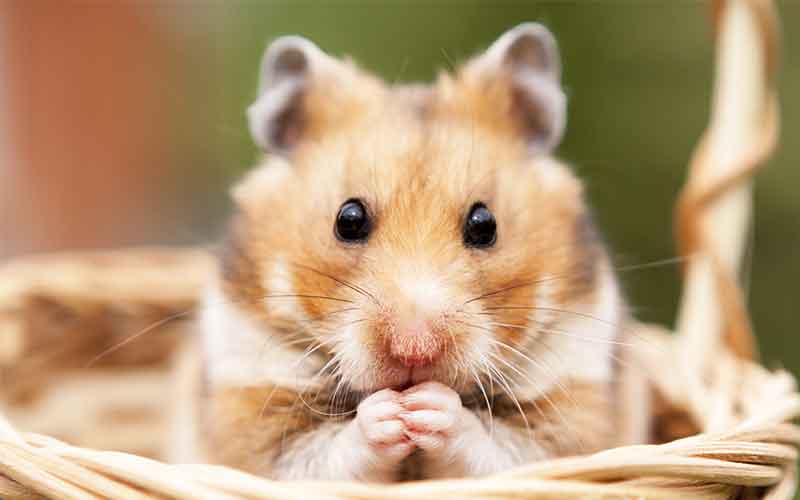 Welcome to our complete guide to the best boy hamster names.
If you've just brought home a brilliant new baby hamster, then you are obviously going to need one of our awesome male hamster names.
Fortunately, there are loads to choose from!
We're going to list male hamster names by a few fun categories. Whether you're looking for cute male hamster names, good male hamster names, unique, cool or even boy hamster names funny enough to make your laugh out loud.
So let's get started, with those all-important cute names for boy hamsters.
Cute boy hamster names
All hamsters are adorable. Let's face it, there tiny pouched faces and teeny feet are major parts of their appeal.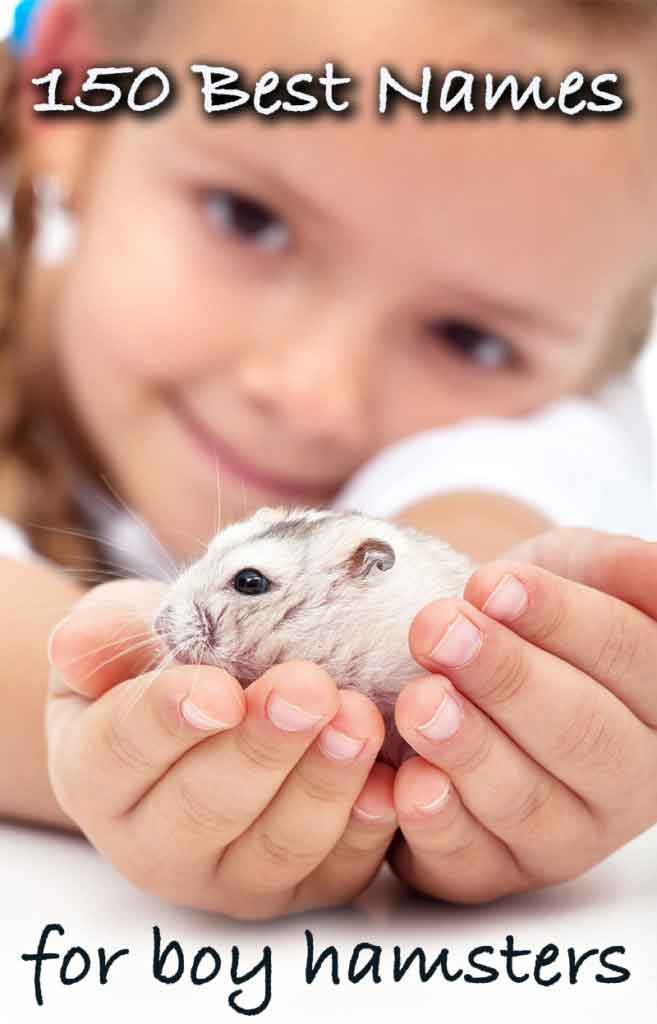 Just because your hamster is a boy, doesn't mean you can't go to town picking at outrageously cute name.
Here are our very favourite cute hamster names for males.
Biscuit
Boots
Bubbles
Cheeks
Chubby
Cuddles
Doodle
Fidget
Fluffy
Fuzzy
Lucky
Marshmallow
Nibbles
Noodle
Nugget
Pickle
Popcorn
Scrabbles
Skittles
Sweep
Titch
Tweek
Ziggy
Before we go on, I should probably mention the name of my cute Chinese male hamster. "Princess".
Brilliantly named by my four year old daughter.
It's certainly one of the more memorable hamster boy names.
But we should probably move on to some more good names for boy hamsters!
Good boy hamster names
Good hamster names, boy are there a lot to choose from!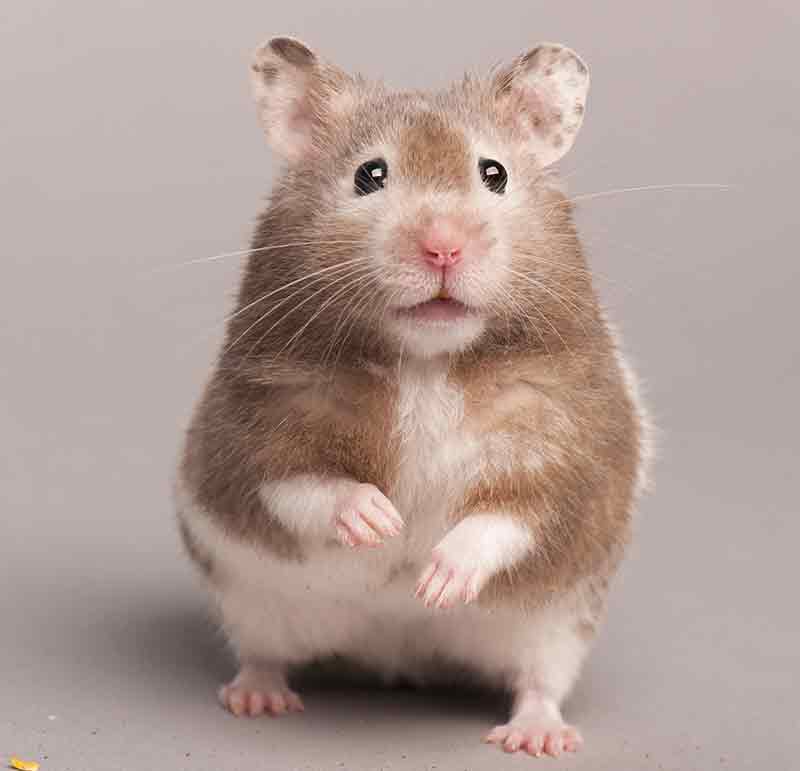 A good hamster name can come in many forms, but here are some traditionally human male names for boy hamsters.
Ones that would suit any new fluffy friend down to the ground.
Archie
Alfie
Arlo
Baxter
Billy
Buster
Charlie
Chester
Danny
Eddie
Felix
Freddy
George
Jack
Junior
Lemmy
Max
Oscar
Paulie
Ricky
Sammy
Sebby
Tommy
Good names for hamsters, male or female, come in a lot of varieties. But they can also match your hamsters breed if you want them to.
Next we're going to look a few great choices for Dwarf or Syrian hamster boy names.
Male dwarf hamster names
Boy dwarf hamster names can be a reflection of their tiny size.
But dwarf hamster boy names can also show off their awesome little personalities. From a racing Robo hamster, to a cuddly Campbell's.
Here are our top boy dwarf hamster names for you to check out.
Bashful
Chase
Dash
Doc
Dopey
Flicker
Fly
Gray
Grumpy
Happy
Sleepy
Sneezy
Sonic
Speedy
Twist
Twitch
Whiz
Zippy
One of the most enduringly popular breeds of pet hamster is the amazing Syrian.
Syrian hamster names male
Although still tiny in comparison to most pets, Syrian hamsters are the biggest of the hamster family.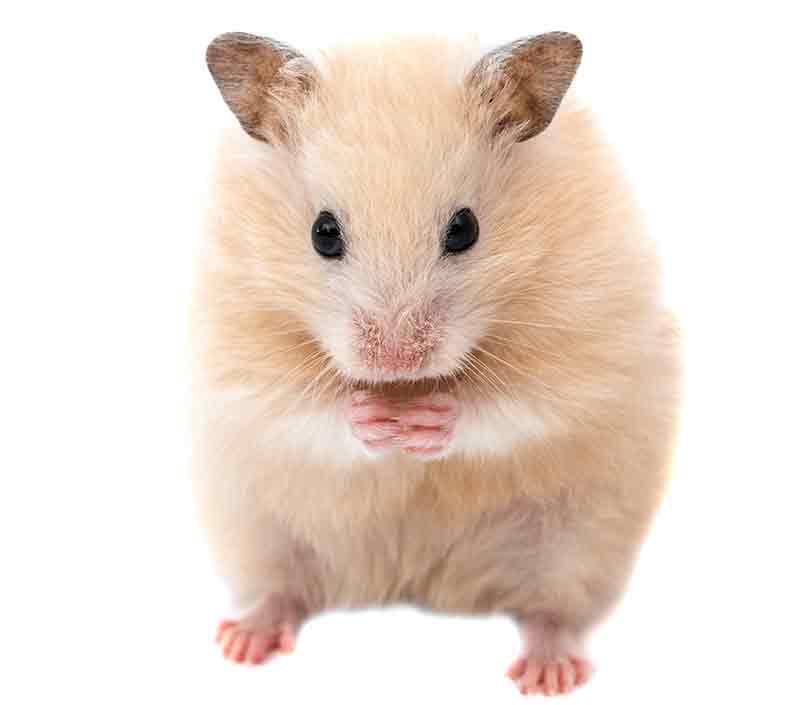 Syrian boy hamsters names can reflect their commonly golden coat, or their cuddly teddy bear nature.
Here are some Syrian hamster names for males that we love.
Barley
Bear
Brick
Buckwheat
Buddy
Cheerio
Corn
Goldie
Flame
Lion
Nacho
Rufus
Rusty
Sandy
Scout
Sunny
Teddy
Theo
Most of the names we've look at so far could in fairness probably still come under the heading of cute hamster names – boy! But there is more than one way to name a hamster.
And a great way is with funny names for male hamsters.
Funny hamster names male
Funny names for a boy hamster can be found from a lot of places. Normally those which are usually nothing to do with hamsters at all.
Funny hamster male names can be vicious, big and scary. Rather unlike your adorable little fluff ball.
If you're looking for a funny male hamster name, try one of these on for size.
Adonis
Arnie
Brutus
Captain
Chopper
Conan
Dave
Dragon
Dread
Elvis
Gnasher
Hercules
Jaws
Killer
Rex
Shredder
Tank
Thor
Titan
Funny hamster names for a boy are great for some of us, but what if you want something a bit more serious. Or even better, something cool.
This next boy hamster names list contains some cool hamster names for a boy.
Cool hamster names boy
Good names for hamsters male, well, they're all well and…. Good. But if good is good, then clearly cool is better.
In this section I'm going to share our top ideas for awesome boy names for a hamster.
Ace
Arrow
Ash
Bandit
Boss
Buzz
Chip
Drake
Echo
Flash
Hendrix
Holt
Jazz
Jet
Kale
Kane
Rocky
Slate
Van
Last but not least, we're going to go a bit further out there and check out some more unusual male names for hamsters.
Unique names for hamsters boy
As I mentioned earlier, my hamster does have one of the more unique boy hamster names. But only because it's much more associated with girls.
There are some great ways to pick names that aren't so everyday for your hamster, and taking something out of context like this is a fun way to achieve that.
So here are our unique names for hamsters – male or female!
Archer
Blue
Bond
Chalk
Cooper
Glass
Huck
Jace
Lava
Magma
Mead
Moss
Neo
Onyx
Rip
Tanner
Teal
Ward
Webb
Wolf
Yale
Zane
Best Boy Names For Hamsters
I hope you've enjoyed checking out our list of the best hamster names for boys.
If you've not chosen yet, perhaps we have given you some inspiration for names for male hamsters and the areas you can choose to find them from.
Whether it's a cute, cool, small or tough hamster names for males you are after. There is the right name for you out there, just waiting to be found.
free updates, tips and advice