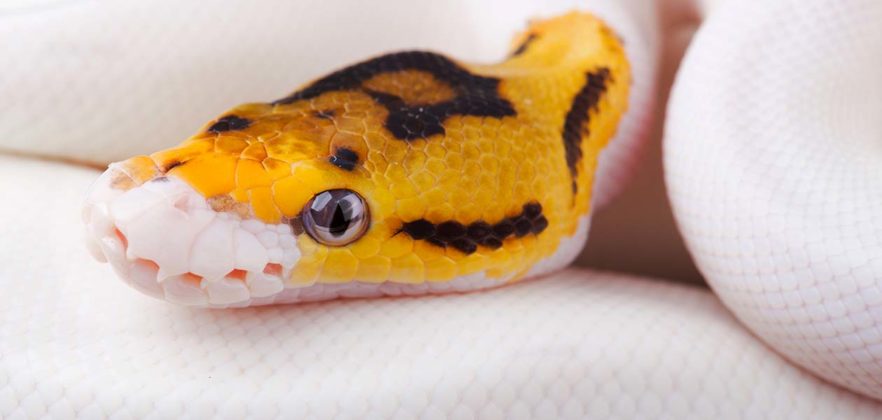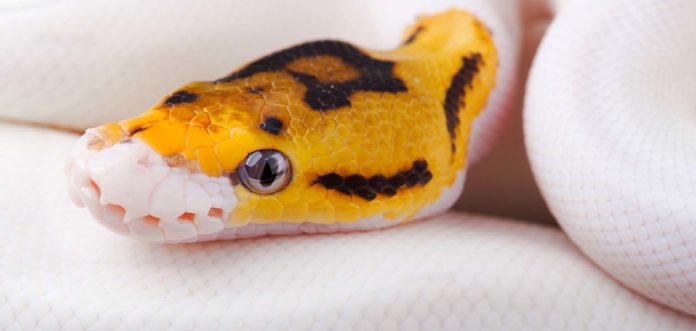 The best ball python names are creative and unique. But, that doesn't mean you have to agonize for hours over choosing the right one! We've thought of over 300 awesome ideas for you to consider. Whether you're looking for something funny, cute, or totally cool. Take a look at our 30 favorite choices:
30 Best Ball Python Names
Noodle
Slinky
Popeye
Raven
Kaa
Mochi
Slither
Jade
Ivy
Hoops
Nagini
Medusa
Slytherin
Buddy
Mojo
Pickle
Ozzy
Bowie
Kai
Baron
Queen
Banana
Cinnamon
Patches
Viking
Cutie
Forks
Cobra
Morph
Vanilla
Quick Links
There are lots of places you can turn to for inspiration when choosing a name for your snake. We've broken it down into categories for you. Click the links below if you want to jump straight to a particular category:
Female Ball Python Names
Here are some ideas that will be great for feminine snakes.
Abigail
Addison
Beth
Catherine
Edith
Emma
Faye
Fran
Grace
Hannah
Isabelle
Jessica
Joy
Katie
Lisa
Louise
Lucy
Maddison
Myrtle
Nina
Patricia
Penny
Rosie
Sadie
Suzie
Tamsin
Tilly
Wendy
Winnie
Zoe
Male Ball Python Names
Now what about the boys? Rather than something feminine, perhaps you're looking for something boyish.
Aiden
Andy
Ben
Brian
Chaz
Colin
Dan
Dustin
Ethan
Evan
Felipe
Fred
George
Harvey
Ian
James
Liam
Mike
Naz
Ollie
Oscar
Ovie
Paul
Ryan
Saul
Tim
Troy
Vince
Wade
Zeke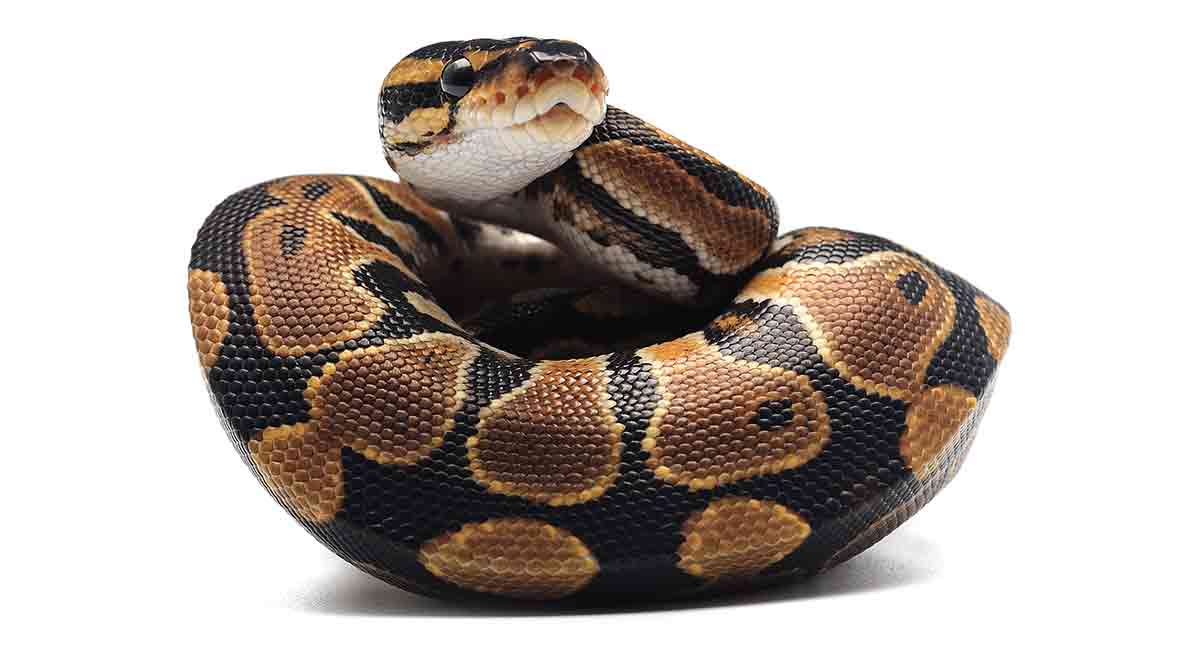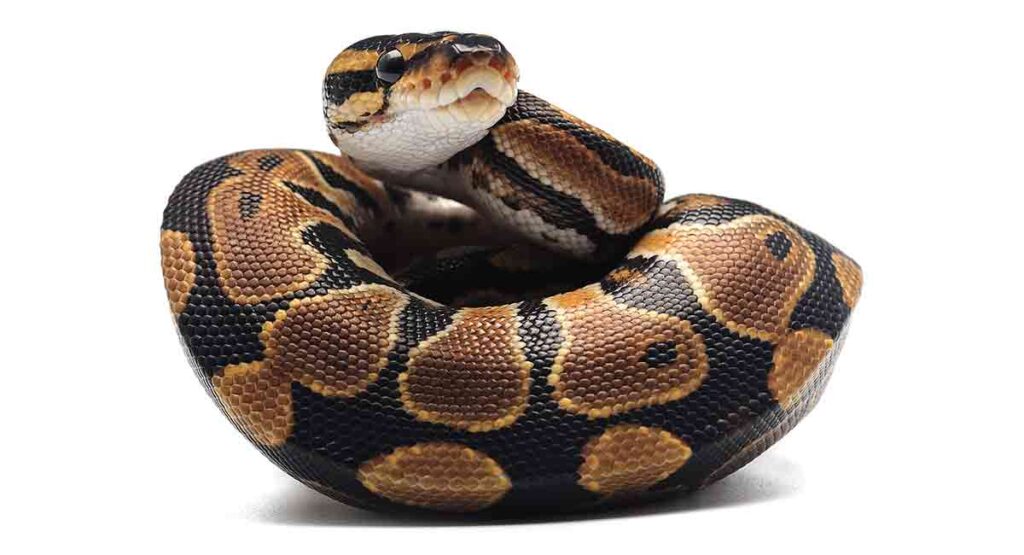 Unisex Ball Python Names
You might not want something with any gender at all! Here are some great ideas that can be used for snakes of either sex.
Alex
Ashley
Billie
Blake
Bobbie
Cameron
Chandler
Charlie
Devon
Drew
Fallon
Frankie
Georgie
Hayden
Harper
Jackie
Jamie
Jessie
Jordan
Jude
Morgan
Noel
Quinn
Reese
Robin
Sacha
Sam
Sidney
Stevie
Taylor
Good Ball Python Names
Human names are fun. But perhaps you're looking for something a little different. Here are some good ideas that might catch your eye.
Amber
Anvil
Boo
Bubble
Bug
Candy
Coco
Copper
Denim
Dice
Elf
Ender
Fuzzy
Glitter
Hankie
Jelly
Moon
Nester
Opal
Paint
Rain
Ray
Ribbon
Sandy
Star
Taser
Tennis
Umpire
Viper
Zippy
Cool Ball Python Names
Or maybe you want to show off how cool your snake is. There are plenty of cool things you can use as inspiration for your ideas.
Ace
Avril
Axel
Bandit
Bear
Bender
Cave
Destiny
Drax
Elvis
Fang
Flame
Gizmo
Granite
Gunner
Hester
Juniper
Lennox
Mustard
Naz
Nibbler
Prince
Quinn
Razor
Rocky
Rusty
Sting
Tanner
Wyatt
Yoland
Cute Ball Python Names
Sometimes cool just isn't the vibe owners are going through. There are also plenty of cute ideas you can choose from. Take a look!
Angel
Ballerina
Beauty
Bubble
Chico
Cloud
Crystal
Diamond
Ember
Faith
Gem
Glimmer
Holiday
Iggy
Indie
Jazz
Joy
King
Loopy
Mickey
Moose
Nellie
Nemo
Oreo
Peanut
Porkie
Princess
Romeo
Simba
Snowball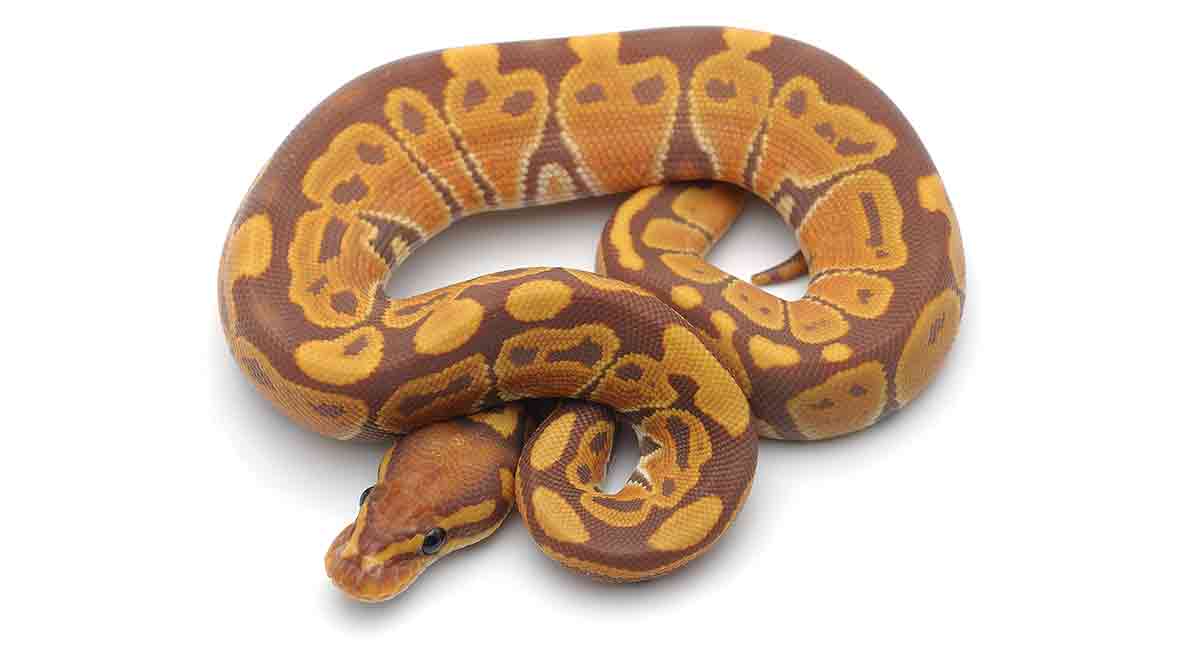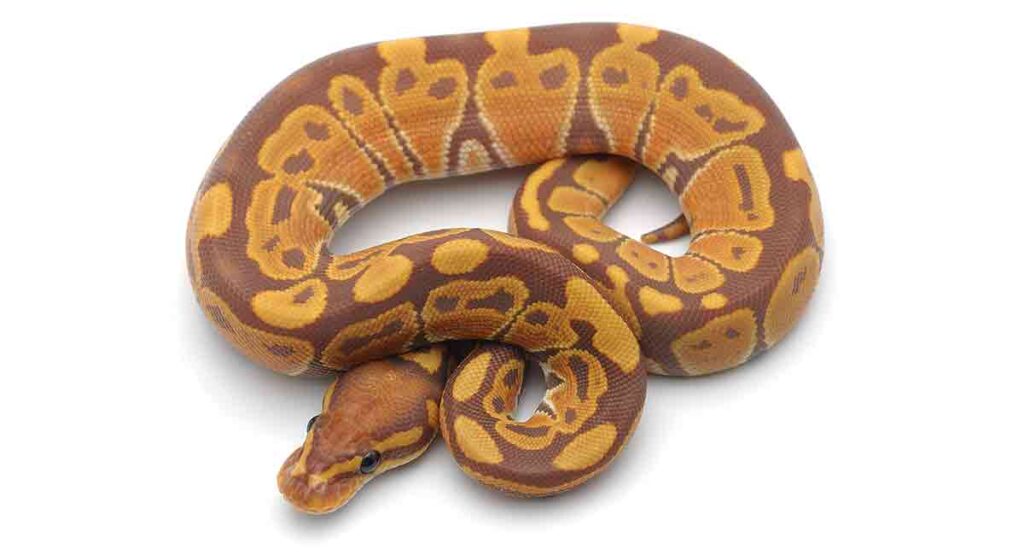 Color Inspired Ideas
Sometimes, the best ideas are inspired by the color of your snake. Here are some ideas using common colors that you can find on ball pythons.
Banana
Burnt
Cadbury
Champagne
Checkers
Coco
Coffee
Coral
Corn
Custard
Dalmatian
Dusty
Espresso
Ghost
Goldie
Hershey
Lemon
Leopard
Lindt
Midnight
Mocha
Neon
Olive
Rainbow
Rusty
Scarlet
Shadow
Sunset
Tea
Toad
Albino Ball Python Names
What about if your ball python has no color at all? Here are some ideas for white snakes, or those that aren't able to produce color at all.
Avalanche
Bleach
Blizzard
Chalk
China
Coconut
Cotton
Crystal
Dove
Elsa
Eskimo
Frost
Garlic
Glacier
Igloo
Ivory
Lace
Marshmallow
Mayonnaise
Meringue
Milkshake
Paper
Pearl
Porcelain
Salty
Shell
Snowflake
Sugar
Tofu
Yoghurt
Funny Ball Python Names
We've only really looked at serious names until now. Here are some names that will make you smile every time you use them!
Agatha Hisstie
Ballie Ballerson
Bill Snakes
Kat-hiss Everdeen
Danger Noodle
David Hisselhof
Ebenezer Squeezer
Henri Mahiss
Hisstiano Ronaldo
Hisstopher Walken
Hissy Elliot
Julius Squeezer
Justin Timbersnake
Legless
Monty Python
Morrhissey
Mr. Fangtastic
Python Fury
Reese Slitherspoon
Scale Platt
Severus Snake
Sir Pent
Slinky
Snake Gyllenhaal
Spaghetti
Ssssssocrates
Stevie Licks
Walt Hissney
Wiggles
William Snakespeare
Unique Ball Python Names
If none of these made you giggle, how about something no one else has? Here are some ideas that will really help your snake stand out from the crowd.
Abba
Ballboy
Basket-ball python
Bunny
Chilli
Colon
Crumble
Curly
Jump rope
Jupiter
Kiss
Lost
Mouse
Morpheus
Nugget
Popcorn
Poppins
Shoelace
Scaley
Shreddies
Skip
Slippery Jim
Sneaker
Sparky
Trunk
Venus
Wanda
Web
Yolk
Zodiac
Badass Ball Python Names
Sometimes you need a name that shows off just how badass and tough snakes can be. Here are some badass ideas inspired by the toughest characters on TV and in the cinemas.
Aragorn
Arya Stark
Bellatrix
Captain Jack Sparrow
Cersie
Chuck Norris
Darth Vader
Davy Jones
Gollum
Han Solo
Hercules
Indiana Jones
John Wick
Joker
Lara Croft
Luke Skywalker
Magneto
Mulan
Obi-Wan Kenobe
Palpatine
Pennywise
Rambo
Sauron
Spock
Terminator
Thanos
Thor
Tony Stark
Tyler Durden
Voldemort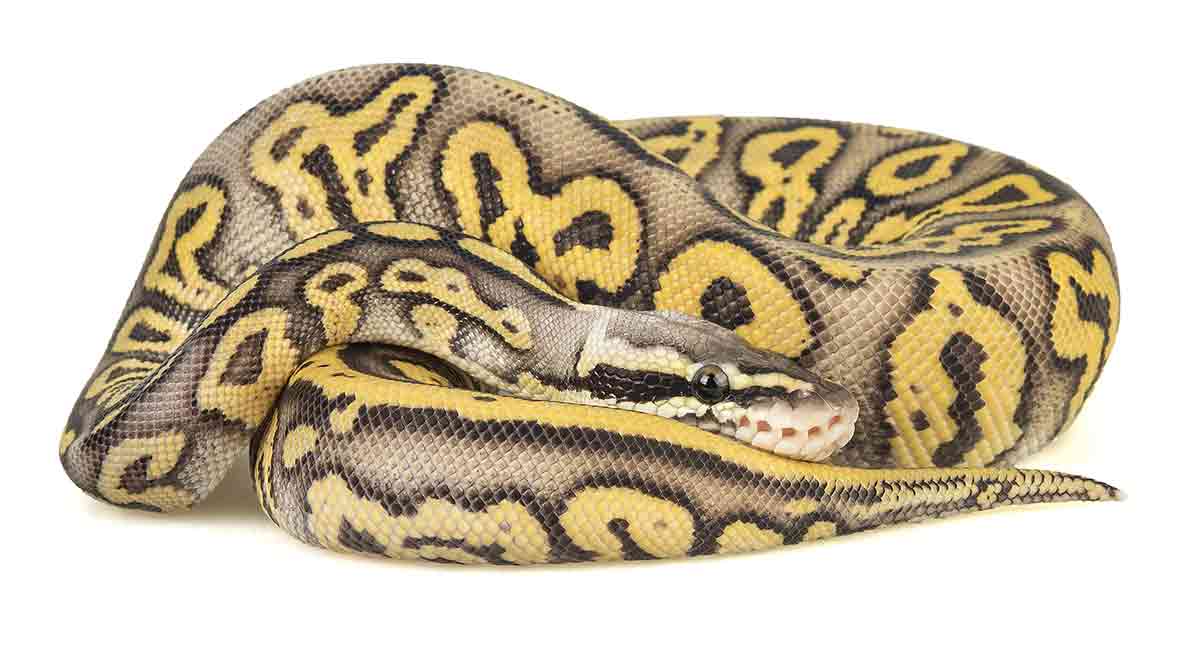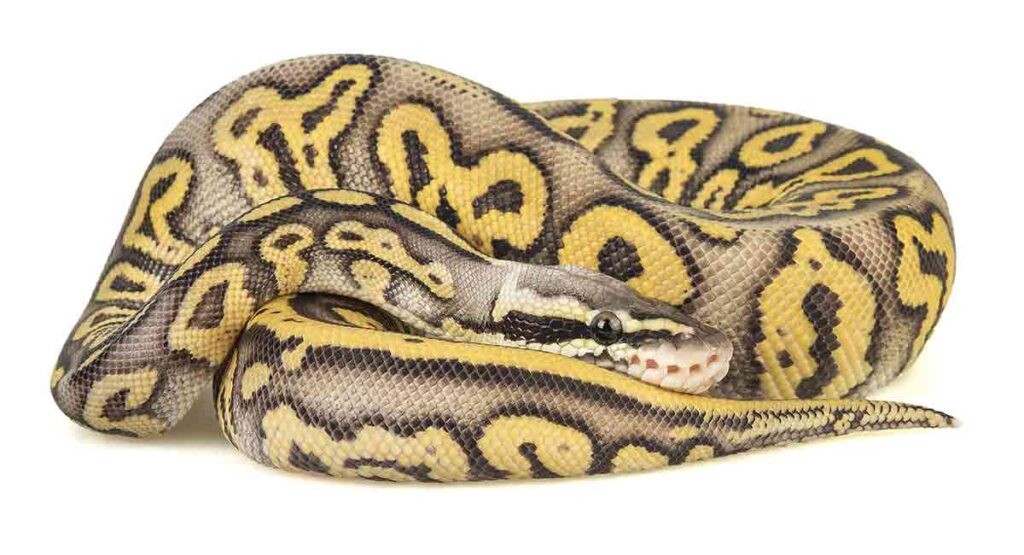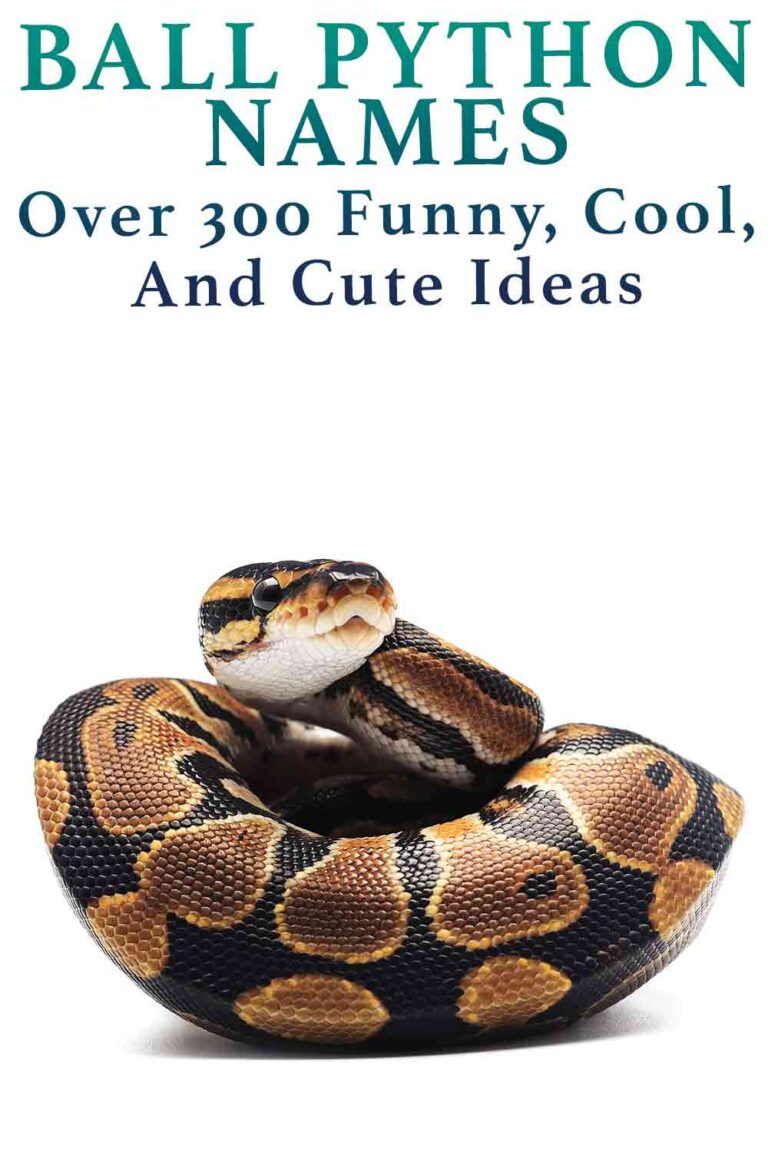 What Did You Choose?
Hopefully you've found the perfect choice for your new pet snake in this guide. If you can think of any great names that we've missed off this list, be sure to add them in the comments.
We would love to hear which one you chose!
Readers Also Liked