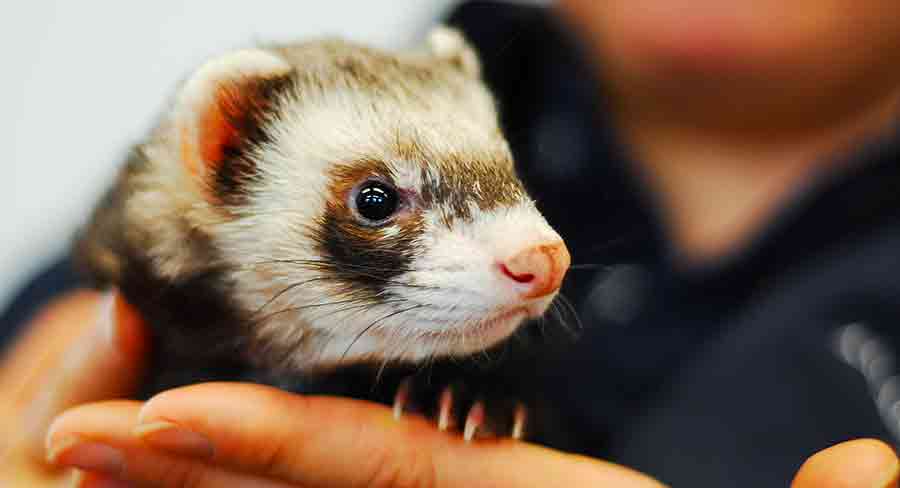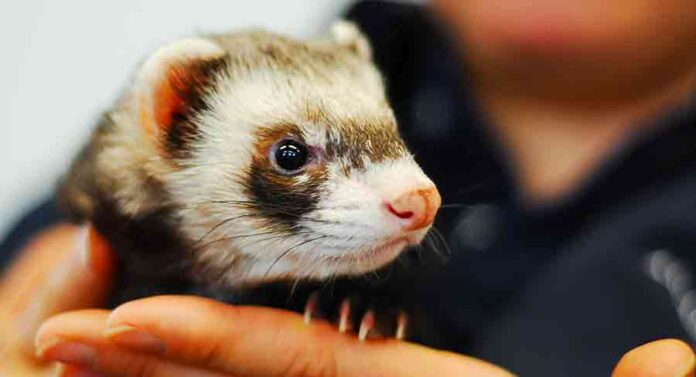 The best ferret names capture their fun, curious personalities. Today we'll share the hundreds of cool names for ferrets. We'll look at why pet ferrets are so awesome, and give you fun ways to celebrate your baby ferret's amazing nature through their name. We will use everything from movie characters to totally unique ideas to help get you inspired.
Ferrets love to explore, sleep, and of course snuggle. Whatever your ferret is doing, you can bet they are giving it their whole heart. But, how can we capture this earnest personality in the right name? Finding the perfect name for your new furry friend might seem challenging – but don't worry! We've gathered the very best names for boy and girl ferrets, to help you decide.
Our Favorite Ferret Names
Here are some good ideas to get you started.
Zippy
Peppy
Frolic
Boomer
Hopper
Rogue
Renegade
Chase
Oscar
Buddy
Hunter
Maddie
Roxie
Izzy
Felicia
Felix
Bounce
Lyric
Fleet
Bolt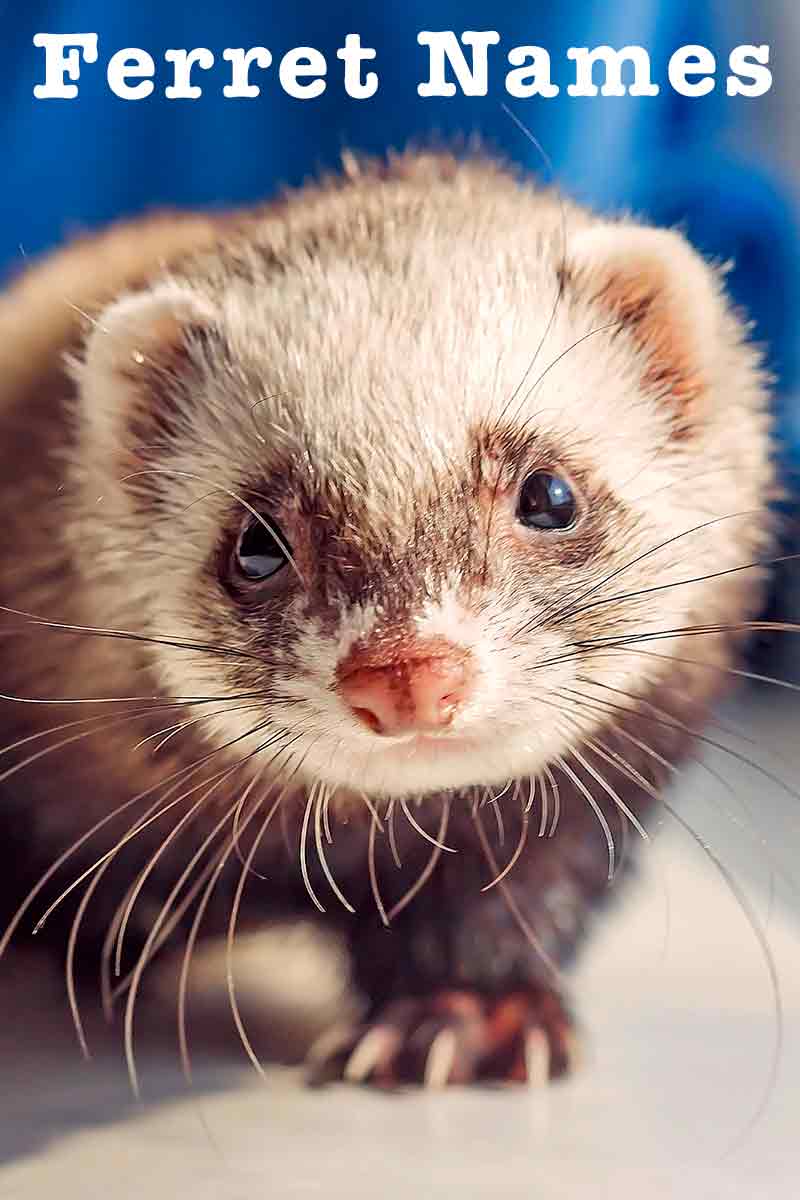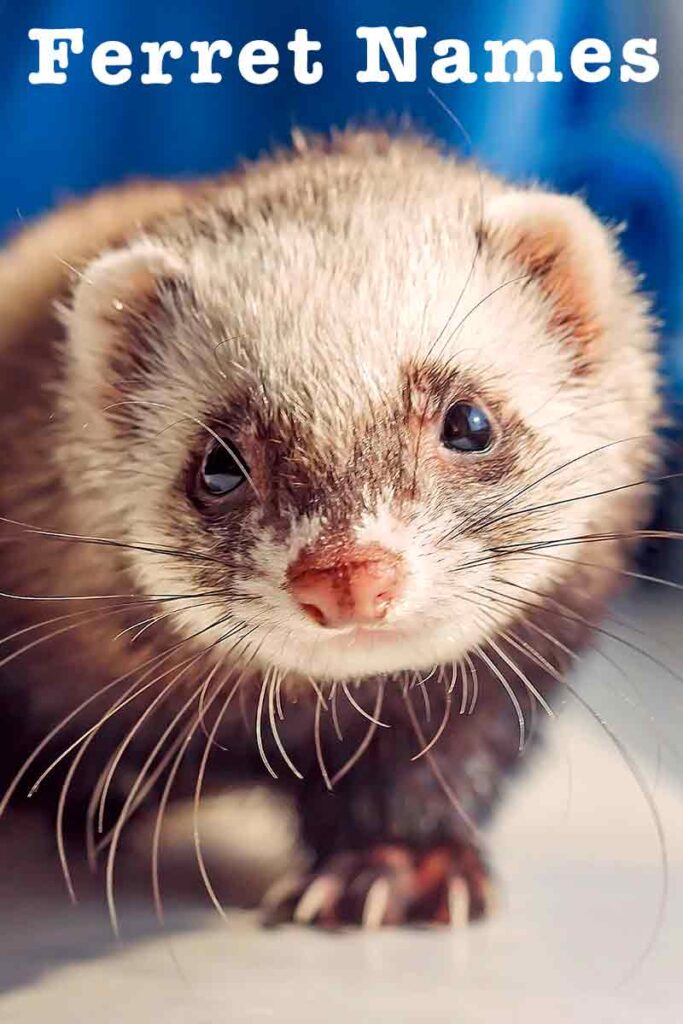 Naming Your Ferret
Ferrets are, first and foremost, unique, non-traditional pets. Several key characteristics are common to ferrets, such as their lively, high-energy drive for play and exercise, their caring and affectionate love for their humans, and their high level of intelligence—specifically their wonderful ability to learn commands and fun tricks.
Therefore, you could base a gender-neutral name based on their behavior. Or you could look for one based on the quirky appearance that sets them apart from other pets – their bright eyes, lithe bodies, and sleek fur coats.
In this article, we'll suggest different types of ideas, from traditional boy ferret names and girl ferret names to ones uniquely suited to ferrets! The possibilities are endless because ferrets have many characteristics that set them apart from other household pets!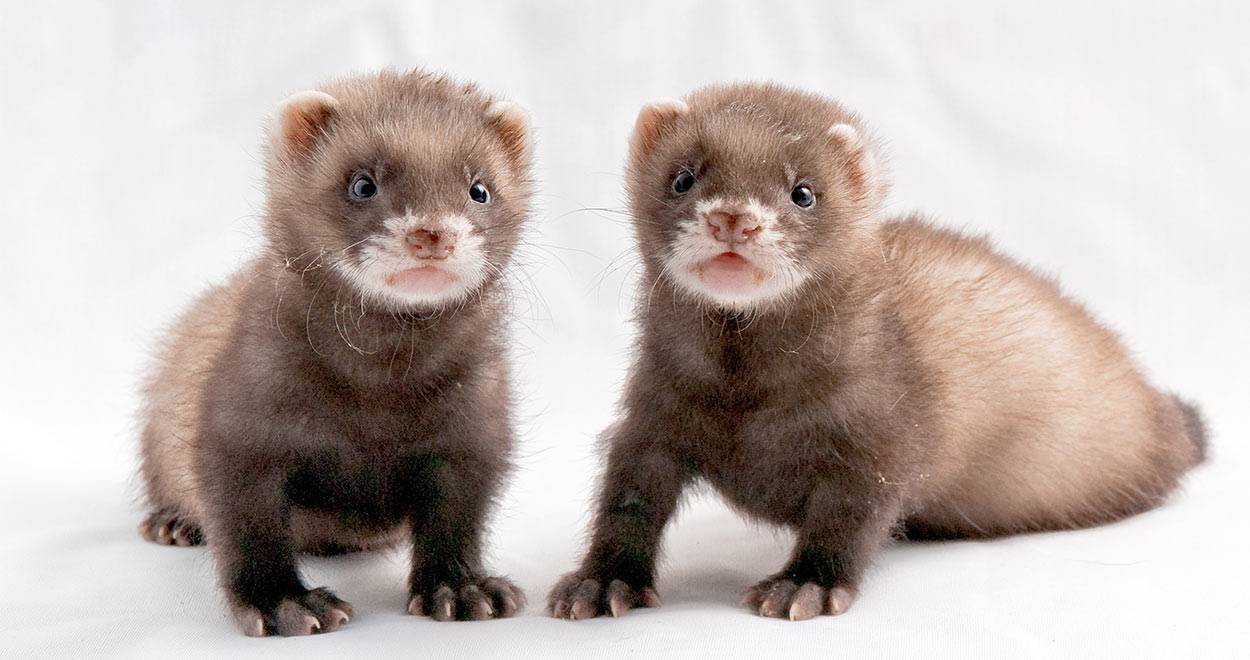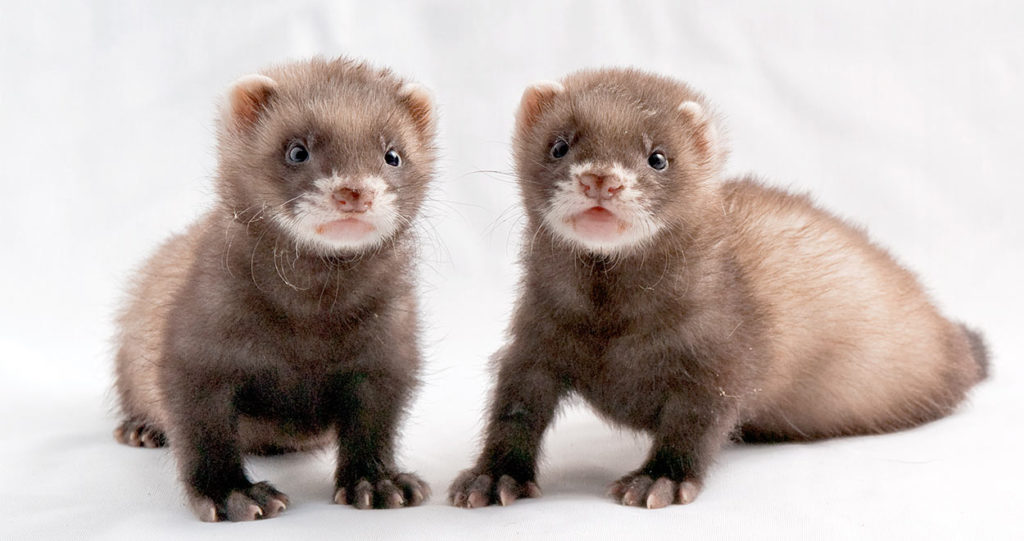 Cute Ferret Names
Let's start with cute ideas guaranteed to make you say "aww," drawing on their high-energy levels, affectionate personalities, and their beautiful fur!
Jolly
Merry
Sunny
Cheery
Chippy
Perky
Bouncy
Chuckles
Heaven
Justice
Winter
Pepper
Coco
Clementine
Flora
June
Silky
Plushie
Velvet
Feather
Skittles
Fluffy
Nibbles
Wiggles
Gizmo
Cinnamon
Pixie
Boots
Oreo
Mischievous Ferret Names
For this section, we'll be celebrating the ferret's boundless energy and high intelligence. Our driving inspiration here comes from ideas that speak to the "trickster," impish nature of these pets!
Troublemaker
Devil
Trickster
Imp
Prankster
Zesty
Demon
Antic
Rowdy
Swindler
Charlatan
Hooligan
Scoundrel
Scalawag
Rapscallion
Mutineer
Riot
Tricky
Sassy
Spaz
Boy Ferret Names
You can choose standard human names for ferrets. You'll see that most of these options strike a balance between cute, informal nicknames and more formal, so you can choose one based on your ferret's personality! First, the boy ferret names!
Dexter
Oliver
Benji
Carter
Caleb
Gabe
Owen
Wyatt
Julian
Sammy
Leo
Carson
Asher
Xavier
Parker
Camden
Elias
Roman
Vince
Harry
Maxwell
Weston
Ivan
Kenneth
Jasper
Zane
Brady
Omar
Toby
Remy
Holden
Titus
Nash
Kyler
Walter
Donnie
Enzo
Conner
Hector
Ellis
Reed
Robin
Fernando
Jax
Girl Ferret Names
Let's check out some great girl ferret names for your new female ferret!
Mia
Ari
Lucy
Maya
Lila
Penny
Gianna
Aubree
Ivy
Sydney
Athena
Melody
Brooke
Fiona
Tessa
Saqyer
Abbie
Heidi
Matilda
Mae
Elliot
Saige
Olive
Dawn
Delia
Gillian
Harriet
Sally
Suzy
Sofia
Zooey
Hannah
Sadie
Josie
Felicity
Daphne
Millie
Jamie
Blair
Azalea
Mina
Ellie
Bella
Maddy
Farrah
Daisy
Luna
Hazel
Gigi
Desi
Jill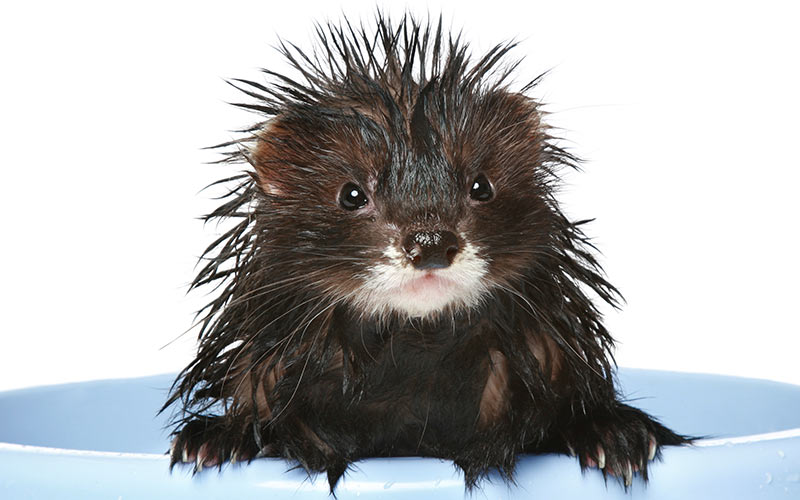 Funny Ferret Names
These silly, goofy ideas are definitely fitting for ferrets!
Goofy
Jester
Loony
Hoopla
Beady
Squeaker
Jumper
Cowboy
Speedster
Speed-Racer
Prancer
HotShot
Mighty
Muscle
Speedball
Chatty
Nerdy
Doc
Professor
Brainy
Movie Ferret Names
These are names of ferrets featured in past Hollywood movies (Along Came Polly, Beastmaster, Inkheart, and Starship Troopers).
Cool Ferret Names
Now let's look at cool ideas that celebrate the ferret's athletic, sleek appearance.
Spirit
Fireball
Dash
Gunner
Sage
Archer
Chance
Jet
Orion
Ace
Colt
Journey
Ember
Phoenix
Liberty
Arrow
Thorn
Pierce
Zander
Danger
Jagger
Maverick
Neo
Zen
Zephyr
Puck
Electra
Astro
Bristle
Cinder
Seeker
Pioneer
Clever Ferret Names
How about something a bit more intelligent that gives a fun nod towards their personality, but with a clever twist.
Velocity
Rush
Slick
Snap
Swift
Booster
Zoom
Flash
Hightail
Lightspeed
Rocket
Streak
Sprinter
Wiry
Blaze
Scooter
Ferret Names for Pairs
Ferrets are social creatures and are happiest in pairs or groups. So, if you have just brought home a pair of long, skinny cuties, then you might like to give them names that match!
Also, finding two names that go together may be even more entertaining than finding one funny idea. You'll see some of the ideas below are more obvious choices, while others are drawn from literature and pop culture. (See if you can spot the Disney ferret names!)
Our Favorite Picks
Tic (and) Tac
Lord (and) Lady
Ralph (and) Waldo
Charlotte (and) Emily
Rapid (and) Fire
Ebb (and) Flow
Klaus (and) Violet
Ziggy (and) Stardust
Timon (and) Pumbaa
Speed (and) Sound
Sprint (and) Jump
Climb (and) Scale
Thunder (and) Lightning
Sunny (and) Cloudy
Lilo (and) Stitch
Double (and) Quick
Super (and) Sonic
Chitter (and) Chatter
Sing (and) Song
Fire (and) Ice
Bambi (and) Thumper
Zelda (and) Link
Peter Pan (and) Captain Hook
Harry (and) Draco
Simba (and) Nala
Elsa (and) Anna
Unique Ferret Names
Finally, here are some formal, old-fashioned, mythological, or just plain "out-there" ideas for ferrets that strike an elegant, dignified note.
Cosmo
Ambrosia
Via
Aurora
Antonia
Dorothea
Roslind
Aurelia
Meadow
Tennyson
Josephine
Chester
Amos
Genie
Lyra
Asriel
Caspian
Rhiannon
Magrittes
Hercules
Shiloh
Shadow
Tyke
Scout
Fitz
Kiko
Kit
Tag
Milo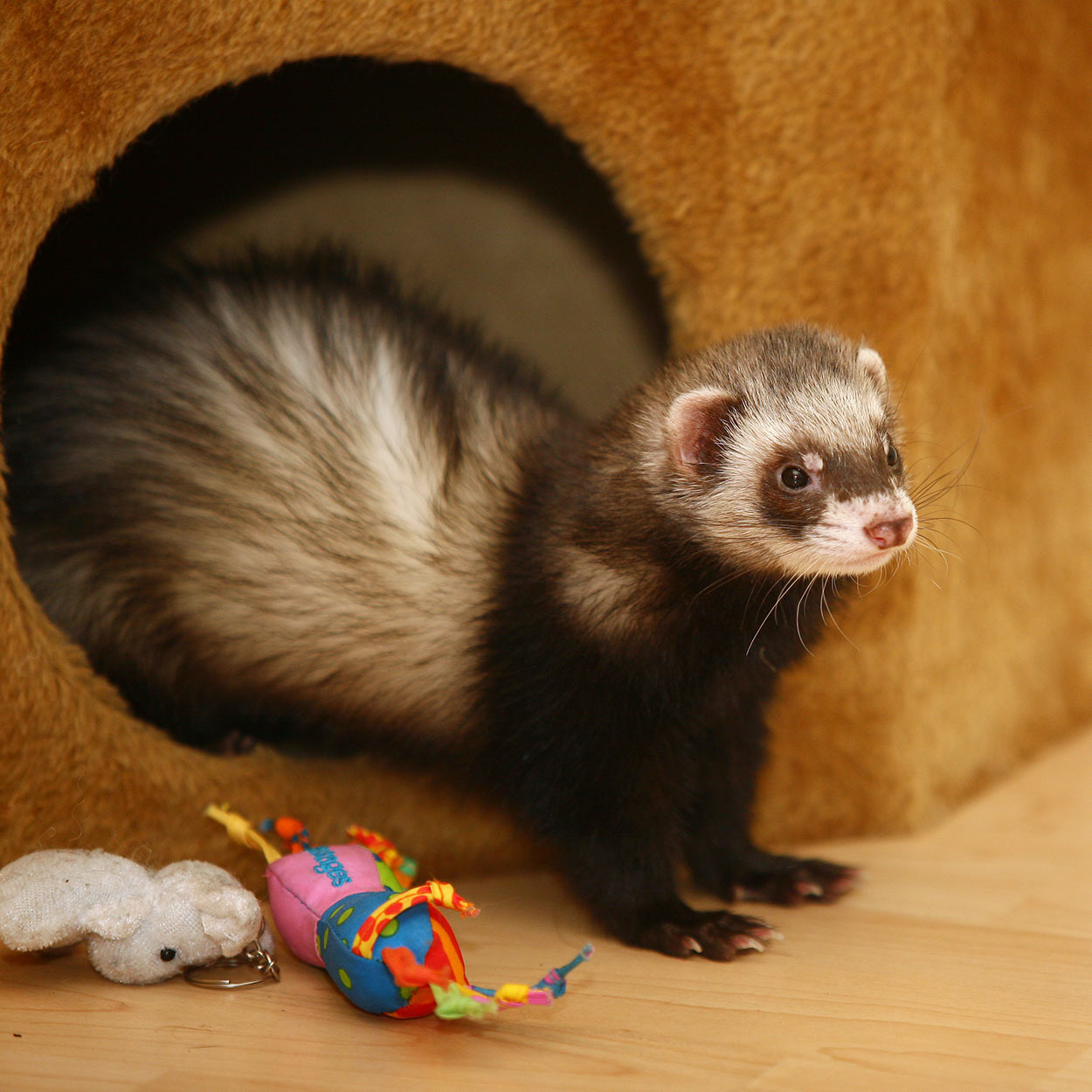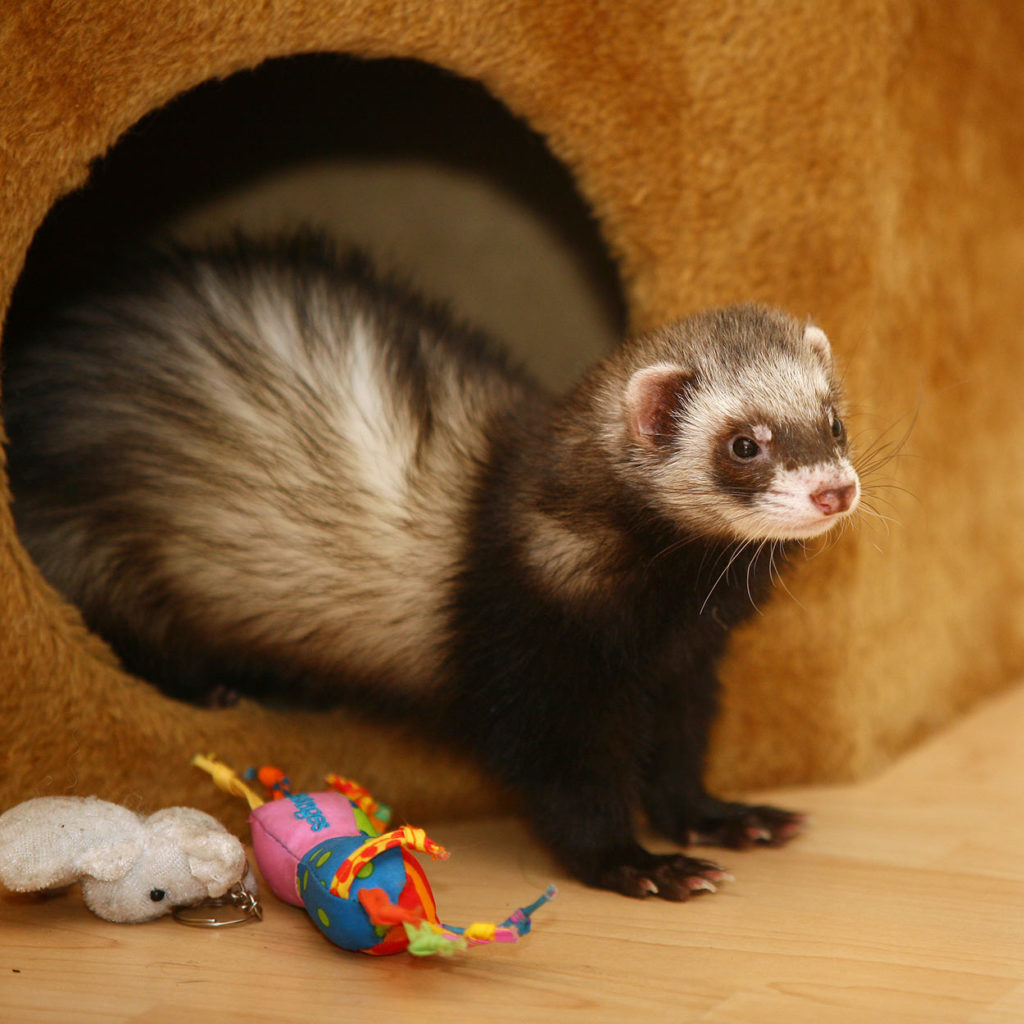 Good Ferret Names
However, while the naming process can be a fun bonding experience with your new pet, you may feel overwhelmed by the seemingly infinite options out there.
Therefore, picking a name for any new pet is often easier said than done. Sometimes, a new owner needs only one look at their little friend to come up with a flash of inspiration for their new name.
Other times, the owner takes some time to consider the physical and personality features of their pet, and the naming process flows organically from there. But don't worry, every naming experience is unique.
The most important thing is to have fun with it. You'll know in your head or heart when you come up with a name that works for you and your ferret.
More Options
If you are looking for more inspiration for animal names, check out the following articles: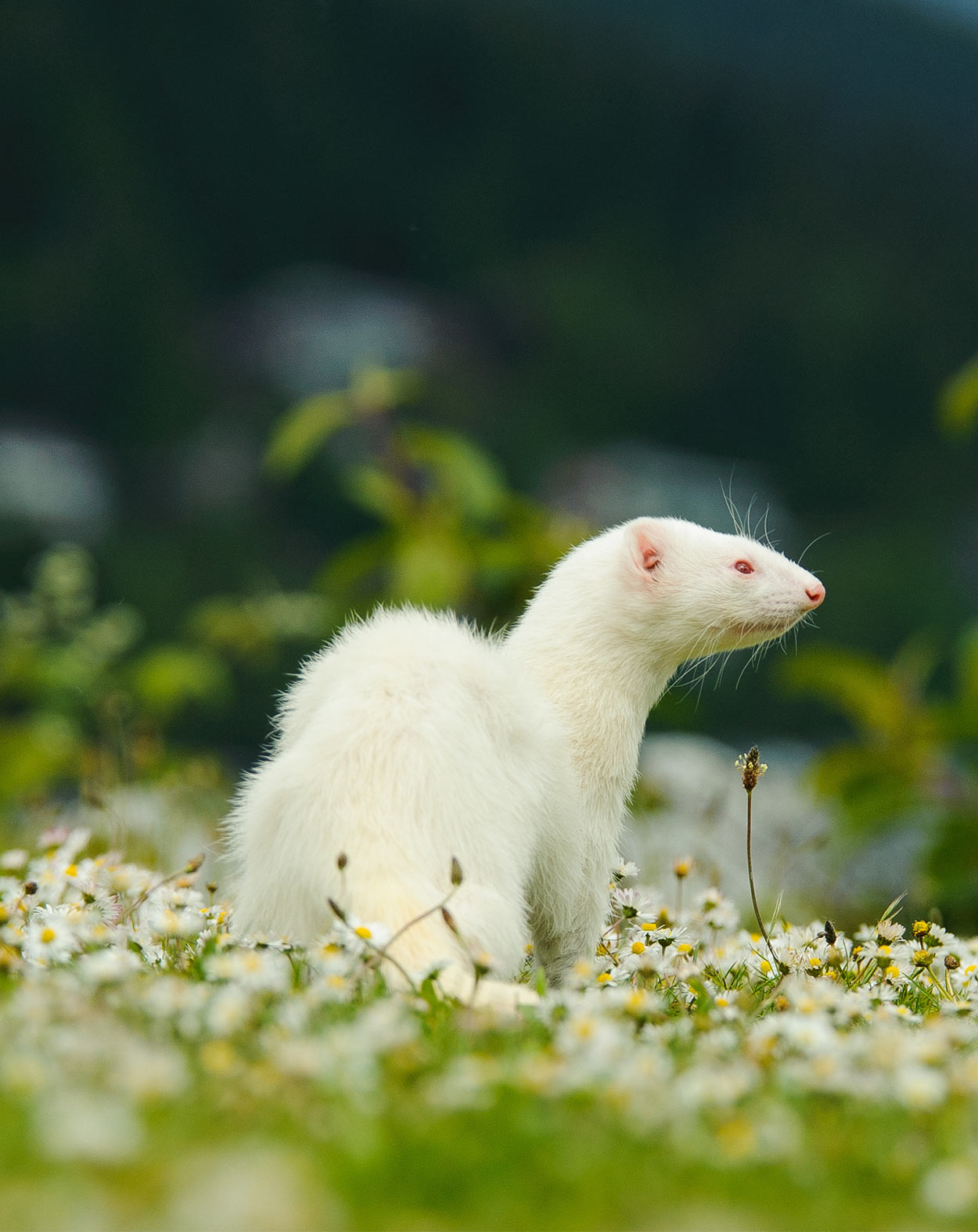 Best Ferret Names
Hopefully, one of these choices stuck out and made you say, "Perfect, this is the one!" Or, perhaps you've found cute ideas that feel close to what you're looking for, and you can create your own spin on it.
Whatever one you choose, you need to stick with it for your ferret's sake, to minimize confusion. As previously mentioned, one of their most notable traits is their intelligence!
Finally, we hope our lists have offered you some inspiration, either directly or indirectly, in choosing a name for your new ferret.
What's your ferret called? We'd love to hear the story of how you chose their name!
Let us know your favorite ideas in the comments below!
Related Articles
References and Further Reading
Hernádi, A., et al., "Man's Underground Best Friend: Domestic Ferrets, Unlike the Wild Forms, Show Evidence of Dog-Like Social-Cognitive Skills," Plos One (2012).
Lewington, J., "Ferrets," Clinical Anatomy and Physiology of Exotic Species (2005).
Marien, D.,"Behavioral characteristics of the ferret," Point Veterinaire (2005).