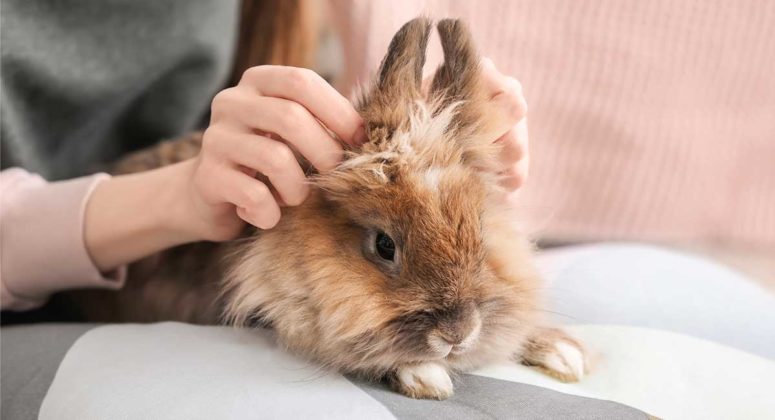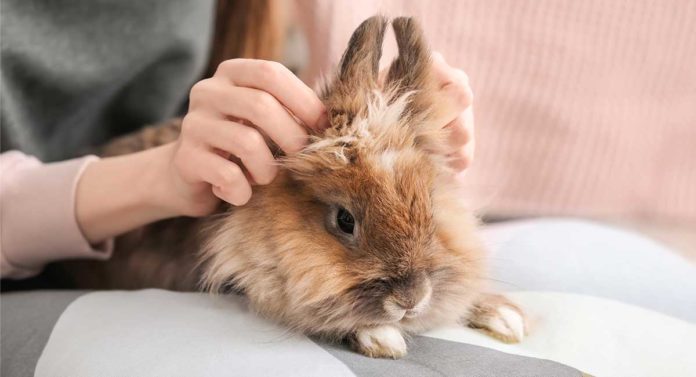 Check out these awesome female rabbit names! We'll share lists of ideas in a variety of themes that would make lovely girl rabbit names. And give you top tips for creating your own unique female bunny names.
Female rabbit names can be cute and girly, elegant, or tough and feisty. These are our 100 favorite rabbit names for girls of any style:
Ali
Angel
Annie
Arabella
Aster
Ava
Bella
Betsy
Binky
Bluebell
Bonnie
Bubbles
Calla
Carly
Cherry
Chrissy
Cookie
Cutie
Daffodil
Daisy
Darcy
Delilah
Ellie
Evie
Florence
Fluffy
Fressia
Freya
Fuzzy
Gem
Georgie
Gracie
Harper
Harriet
Hazel
Heather
Holly
Hope
Iris
Isla
Ivy
Jasmine
Jessie
Joy
Juniper
Karla
Lavender
Layla
Lilac
Lottie
Luna
Maple
Marigold
Milly
Minnie
Moon
Moss
Nina
Opal
Orchid
Pansy
Peaches
Petal
Pip
Popcorn
Poppet
Poppy
Queenie
Quinn
Rae
Rain
Raspberry
River
Rosie
Sage
Sally
Salsa
Saturn
Sparkle
Stella
Star
Strawberry
Sugar
Summer
Sunflower
Sweetie
Tessie
Tilly
Toffee
Treacle
Trinket
Tulip
Twinkle
Venus
Violet
Wanda
Willow
Winnie
Zara
Zinnia
Choosing Female Rabbit Names
Choosing a name for a pet bunny is difficult, especially if there are multiple opinions involved. Some people like to wait a couple days to get to know their rabbit's personality a little better before deciding. Others have a name prepared before they even bring their bunny home. Whichever camp you're in, there are no rules when it comes to picking a name.
Naming your pet is more an action of bonding, as giving something a name means it is important to you. Naming a bunny can also be helpful in communication because, believe it or not, bunnies can learn their names as well as simple tricks.
The Test of Time
Though bunnies won't care what you call them, you'll be using their name for years to come, so it is important to pick a name you won't get tired of. For instance, when you're young you might think a certain name is great, but when you get older it either becomes silly, childish, or even embarrassing.
A name that comes to my mind is from HBO's television series, Game of Thrones. When he's a toddler, Rickon Stark names his direwolf "Shaggy Dog." I imagine when he got older the name was much less appealing to him. As you can see, the best name for your bunny is one that you will continue to love for their entire lifetime.
Female Rabbit Names
Below are some great options for female rabbit names. Many of them are human-style names, whereas others are inspired by plants or nature.
Abby
Alice
Angel
Annabell
Annie
Bella
Betty
Chloe
Claudia
Cloud
Clover
Cora
Crystal
Daffodil
Dahlia
Daisy
Dawn
Delilah
Diamond
Dolly
Ebony
Elise
Fern
Flora
Ginger
Gracie
Isabelle/Isabella
Ivory
Ivy
Jessica
Juniper
Lady
Lilac
Lily
Lucky
Lucy
Luna
Maggie
Meryl
Misty
Pearl
Penelope
Petal
Poppy
Princess
Raindrop
Rose
Sadie
Snow/Snowball
Stella
Summer
Trixie
Tulip
Velvet
Violet
Willow
Windy
Zoey
Best Female Rabbit Names
Below are some of the most popular names for rabbits that we came across time and time again while putting this article together.
Amber
Basil
Bella
Bonnie
Daphne
Coco
Clover
Daisy
Flower
Ginger
Hazel
Honey
Lulu
Mimi
Oreo
Rosie
Ruby
Cool Female Rabbit Names
Bunnies have a lot of personality, and they can most certainly be cool. Why not choose a cool name for a cool rabbit?
Aisha
Arden
Astrid
Aurora
Brin
Chandra
Delia
Harper
Imogen
Jada
Jade
Kiara
Kira
Kyra
Lacey
Lara
Lita
Piper
Roxie
Sabrina
Scarlett
Skylar
Storm
Vera
Vesta
Wren

Cute Female Rabbit Names
Rabbits are irresistibly adorable, so why not give them a name to match? The following are some of our favorite cute names.
Biscuit
Blossom
Blueberry
Bubbles
Buttercup
Buttons
Cinnamon
Cocoa
Cookie
Cupcake
Fluffy
Kiwi
Marbles
Marshmallow
Mocha
Mochi
Momo (peach in Japanese)
Muffin
Nibbler
Nibbles
Nutmeg
Oreo
Pancake
Peaches
Peanut
Pebbles
Pickles
Pinky
Pumpkin
Skittles
Snickers
Snowflake
Snuggles
Sugar
Waffles
Wiggles
Funny Female Rabbit Names
If your sense of humor is your best personality trait, then you might like some of these punny bunny names.
Binky
Bouncer
Bunilla Ice
Bunny
Burbun
Cadbury
Carrot
Cinnabun
Flopsy
Flufflestiltskin
Herbivore
Hip Hop
Hopper
Hops
Hop Tart
Scarlett Johansson
Thumper
Unique Female Rabbit Names
Some of us (myself included) aren't into common names. We like something a little more obscure, a little more unique. If that describes you, then check out some of these names.
Adelaide
Amalia
Amara
Amora
Aphrodite
Astrid
Aurelia
Avery
Belinda
Belva
Brielle
Davina
Divya
Etta
Farrah
Freya
Gemila
Genevieve
Inaba
Isa
Juhi
Kaia
Kalulu
Keva
Lyra
Maeve
Maya
Meira
Myra
Naila
Naomi
Narisse
Neptune
Nerrine
Nyda
Shreya
Tabitha
Teagan
Usagi (Japanese for Bunny)
Willa
Yedda
Zara
Zuri
Tough Female Rabbit Names
Some rabbits have a lot of attitude and will certainly let you know when something displeases them, often through grunting or even lunging. In this sense, they are surprisingly tough! If you're expecting your rabbit to have a lot of sass or you're hoping a tough name will result in a brave rabbit, then try out some of these names.
Andra
Arya
Athena
Avril
Azula
Brienne
Cersei
Damia
Electra
Fiend
Ire
Poison
Rhonda
Ursula
Venom
Xena
Yara
Ygritte
Zelda
Zula
Fun Facts About Female Rabbits
How much do you know about rabbits? We've put together some fun facts for both new owners and bunny-veterans alike. Female rabbits are called does, whereas males are called bucks. Baby rabbits are called kittens. Rabbits are crepuscular, which means they are most active during dusk and dawn.
Healthy domestic rabbits can live longer than 10 years. This is why it's important to keep your future bunny in a clean habitat and feed her a healthy diet. It is estimated that only 15% of wild rabbits survive their first year of life. Luckily, rabbits copulate three to four times a year, producing litters of between three and eight babies. This helps ensure their survival.
Rabbit Behavior
Rabbits teeth never stop growing, which is why they need wooden toys to chew on and an endless supply of timothy hay. Without these things, their teeth could grow too long and become painful or even inhibit them from eating.
It is normal for rabbits to eat their own poop. This sounds pretty gross to us, but rabbits can get nutrition from the droppings that they may not have gotten the first time around. These droppings are called cecotropes.
Are Rabbits Good Family Pets?
Bunnies actually aren't great pets for young children. They are rather fragile and still have the instincts of prey animals, which means they are easily stressed out by improper handling, and may bite your child if they feel threatened. Rabbits are very social animals, and thus tend to do better when adopted in pairs. Believe it or not, rabbits are actually a relatively common find at animal shelters. In fact, they are the third most commonly surrendered animal after dogs and cats.
Congratulations on your new female rabbit, and we hope our article was able to help you choose a great name. Do you have any rabbit facts you'd like to share? We'd love to hear from you in the comments below. Let us know what your favorite rabbit names are!
References
"13 Things You May Not Know About Rabbits." People for the Ethical Treatment of Animals.
"Eastern Cottontail Rabbit." National Geographic.
Henderson, Angela. "45 Bunny Facts to Make You Go 'Squee!'" People for the Ethical Treatment of Animals, 21 Oct. 2015.
"Is a rabbit the right pet for you?" The Humane Society of the United States.