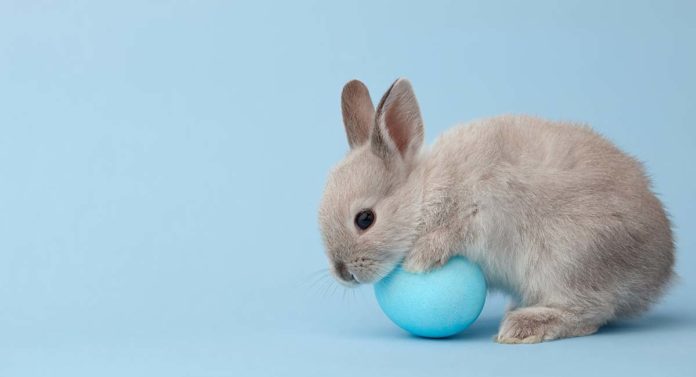 Choosing boy bunny names is so much fun, which is a good thing because I have to do it quite a lot. Breeding satin and New Zealand red rabbits, I have to hold back quite a few baby bucks and the obviously all need equally adorable names. I used to prefer classic human names for my furry gang, but after a while I began branching out into more vintage old-school names, and then to modern pop culture references.
Contents
Remember that bunnies can learn their names too, so it's a nice idea to give your male baby rabbit a name that is easy to understand. Going with just a few short syllables, harsh consonants and longer vowel sounds can all help you to get a bunny that comes when they are called.
Top Male Bunny Names
Arlo
Angus
Arkwright
Alonso
Bernard
Benji
Boris
Buster
Brutus
Barker
Caper
Chuck
Crocus
Carrot Cake
Columbo
Corbett
Digger
Duster
Dexter
Denzil
Dinky
Erasmus
Eveready
Eric
Ernest
Fred
Fuzz
Fighter
Flop
Fungus
Giant
George
Gus
Gorilla
Horatio
Hoppity
Happy
Hurley
Ivan
Inky
Imp
Iain
Joe
Jumpy
Jack
Jelly
Kanga
Kristoff
Killer
Lennon
Lollop
Loverboy
Lex
Monty
Moose
Merlin
Maverick
Morecambe
Nelson
Napoleon
Noodle
Neville
Oscar
Orville
Ollie
Otto
Orson
Oberon
Percy
Pinky
Pando
Peter
Rolf
Rankin
Roger
Roly
Romer
Rusty
Rex
Smudge
Smoke
Silver
Sage
Softy
Toby
Tufty
Thumper
Titch
Tubby
T-Rex
Thomas
Turnip
Victor
Vernon
Wesley
Wise
Whisper
Ziggy
Zayn
Zanzibar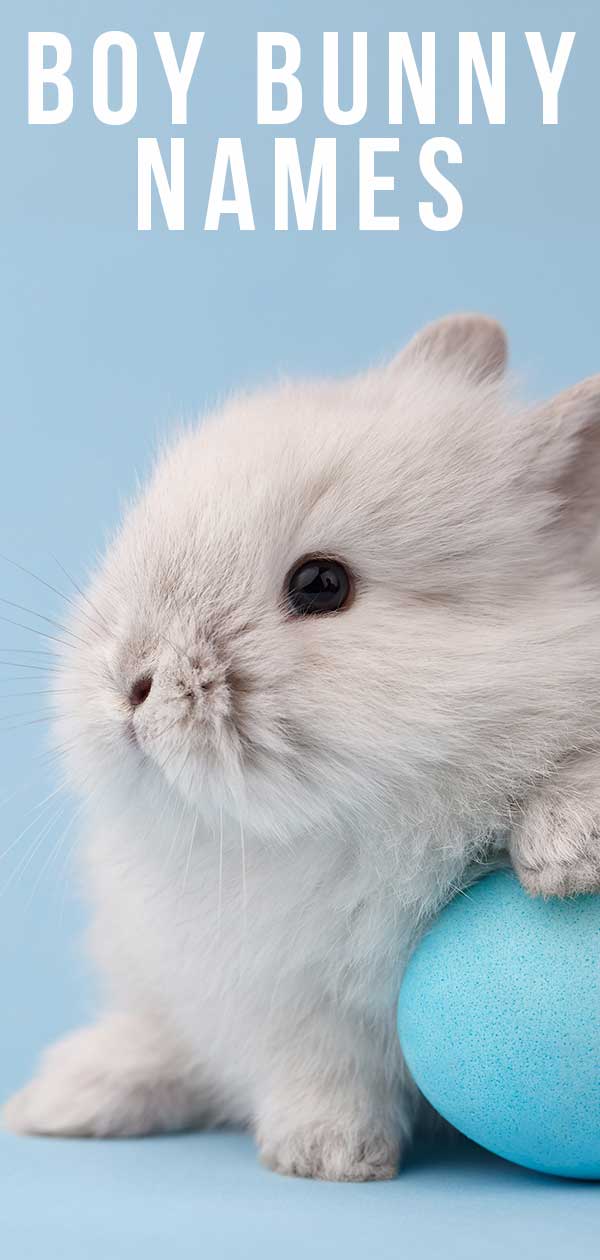 Boy Bunny Names
There are some names that are just more popular than most for pets. Cute names, colorful name, food names and more—all these names have general appeal. One of the easiest and most common inspirations for bunny names come from their appearance. The patterns and colors of their fur can bring to mind a number of colorful words that make perfect names.
Rusty
Oreo
Caramel
Pepper
Marble
Mocha
Ash
Pumpkin
Oatmeal
Espresso
These are some more of the best boy bunny names for your consideration:
Milo
Bugs
Boo
Zucchini
Guinness
Scout
Walnut
Applejack
Bramble
Jiffy
Parsnip
Scamp
Zipper
More Feminine Ideas
Peaches
Truffle
Olive
Ginger
Cookie
Brie
Muffin
Nutmeg
Marmalade
Harper
Sweetpea
Poppy
Tawny
Sable
Twinkle
Babbity Rabbity
Classic Boys Names
When naming your boy bunny, you may want to consider a human male name.
Benji
Charlie
Oliver
Chip
Jack
Oscar
Buster
Otis
Simba
Benny
Georgie
Peter
Maurice
Jasper
Claude
Theodore
Roger
Nico
Earl
Finnegan
Harry
Milo
Cool Boy Bunny Names
If you'd rather your bunny seem more cool than cute, then they need a cool name. A cool name for your bunny can make them seem edgier and even more awesome! A great source for cool boy bunny names is pop culture. Books, movies, and games are full of cool characters.
Casper
Dobby
Yoshi
Pippin
Lupin
Sherlock
Diggory
Gizmo
Tonks
Hagrid
These are some more of the top cool boy bunny names for you to choose from:
Doc
Cotton
Ricochet
Hendrix
Midnight
Banksy
Brando
Ziggy
Bowie
Storm
Whiskey
Domino
Cute Inspiration Points
Is there any pet that's cuter than a bunny rabbit? If you have a cute pet, you'll want a cute name for him! The selection of cute names you could choose from is nearly endless.
Flop
Thumper
Smores
Teddy
Chubs
Whiskers
Marshmallow
Cinnamon
Snowball
Butterscotch
Cocoa
Woody
Bean
Peanut
Bilbo
Cinnabun
Pistachio
Puffin
Buttons
Dandy
Fozzy
Mischief
Socks
Funny Food
If you want your bunny to have a funny name, you can't go wrong with food-related ideas. From desserts to dinners, snacks and more, food words are great for an amusing name.
Pancake
Nibbles or Nibbler
Cream Puff
Biscuit
Peanut Butter
Sushi
Porkchop
Snickerdoodle
Hop Tart
Trix
Unique Boy Bunny Names
Your new pet bunny is going to be special to you. Maybe they should have a special name to match! Giving your bunny a unique name helps them stand out among the standard or more common bunny names.
A good way to find unique names is to look at names throughout history. Whether it's recent or ancient history, there are some great names that will make your bunny stand out in a bunny crowd. These are some of our favorite unique bunny names from throughout history:
Figaro
Houdini
Augustus
Jude
Ferdinand
Humphrey
Mozart
Dante
Erasmus
Hawthorne
Here are some of the best unique boy bunny names:
Nimbus
Clover
Yeti
Won Ton
Rhubarb
Quibbler
Blackjack
Presto
Amaretto
Jackalope
Calico
Dapper
Velvet
Tough Bunnies Unite
Who doesn't love a funny contrast? Maybe you want to give your small, fuzzy pet a big, tough name. The juxtaposition between the name and the bunny can make for a funny yet strong personality. The easiest place to look for tough names is action movies and similar stories.
Hercules
Drax
Rambo
Boris
Shredder
Rocky
Angelo
Ozzy
Thor
Spike
Tank
Beast
Mustang
Axel
Fang
Jaws
Sarge
Cujo
Bolt
Magnus
Chomper
Steel
Lightning