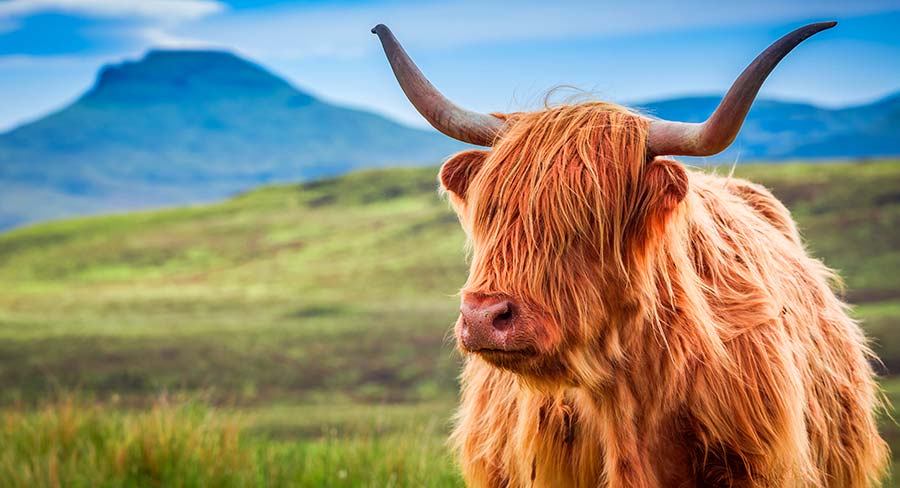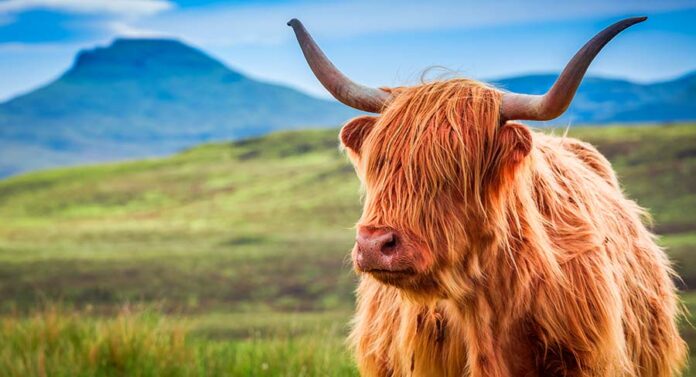 Bulls have a reputation for being brutish and tough, but there are some that break the mold. These huge ranch animals can form bonds with their human friends, and occasionally even wriggle their way into the pet category. Do you need bull names for a plush toy, a character, or even a real life bull? There are lots of places you can look for inspiration, and I've rounded up all our favourite categories of cool bull names in this article.
Contents
Bulls are non-castrated, adult male cattle. Castrated males are called steers, and young cattle are calves. Most bulls are eventually destined to become beef. But, some are kept to father the next generation of calves. And others are kept for bullfighting or bull riding.
However, bulls have important cultural significance for lots of people too. In Hinduism, the god Shiva rides on a bull called Nandi. And the Pamplona bull run in Spain is an internationally famous spectacle, in which runners try to keep ahead of a herd of bulls running a course through the town's streets.
50 Extremely Good Bull Names
Of course, all bulls are male. Bull is the name for male cattle, and the girls are cows. Here are 50 strapping male bull names, for every bull from the most macho and self assured, to the most placid and soft-hearted:
Alistair
Angus
Anthony
Arnold
Beck
Beethoven
Bones
Boris
Bouffalant
Casanova
Cupid
Derek
Dexter
Dion
Dozer
Eddie(bull)
Eros
Everest
Ferdinand
Fintan
Forrest
Guapo
Hank
Herbie
Homer
Ignatius
Irving
Ivan
Jordan
Kevin
Knut
Mahler
Maquina
Marcus
Mr Darcy
Neil
Oran
Paris
Rhett
Rocket
Romeo
Samson
Seth
Tank
Taurus
Terry(bull)
Tommy
Valiente
Winkle
Wolfgang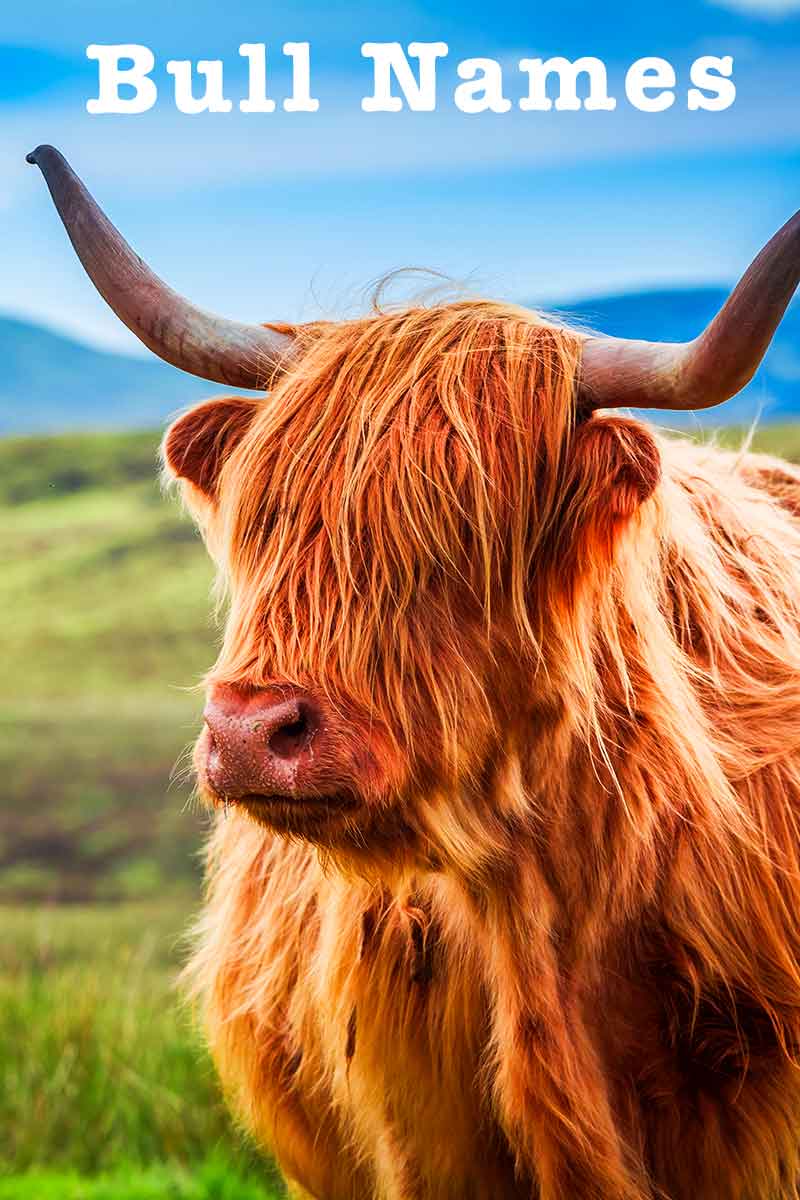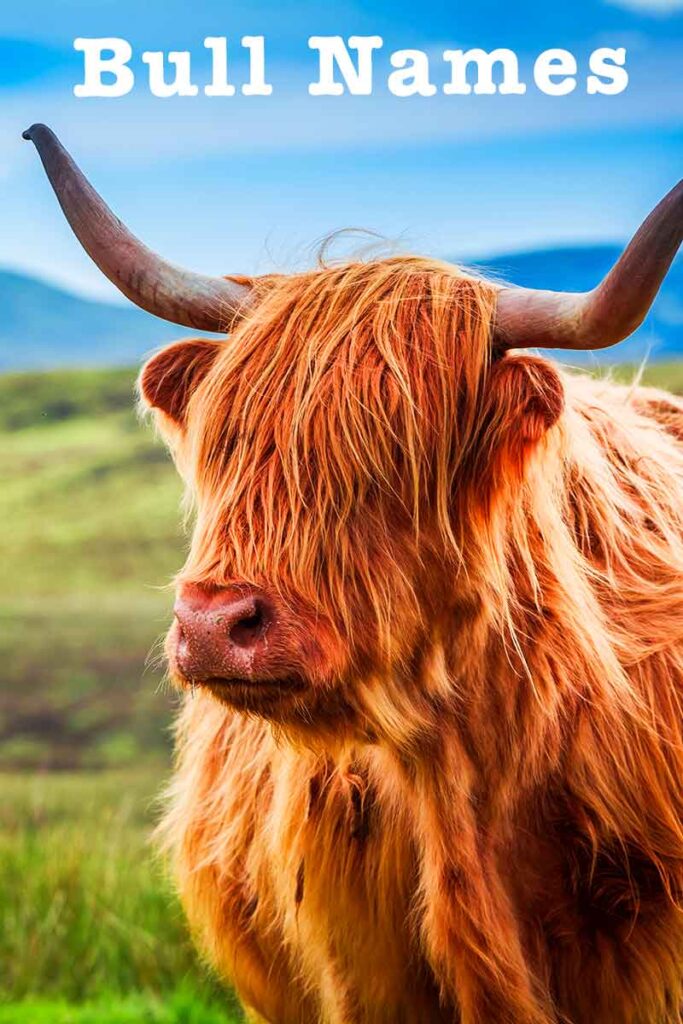 Strong Bull Names
Bulls can weigh more than 2,000 pounds, and need to be handled with extreme caution. Here are some fitting bull names that reflect their awesome strength:
Apollo
Ares
Atlas
Balor
Dante
Drax
Freyr
Gladiator
Gogmagog
Goliath
Hercules
Hodor
Hulk
Jupiter
Kratos
Lucifer
Mars
Mercury
Mountain
Odin
Orion
Rock
Samurai
Tank
Tartarus
Thanos
Thor
Titan
Vulcan
Zeus
Classic Ideas
Increasingly, people like to give animal human names. May be you'd like to do it too? Here are 30 of the most popular boys names from 2020, according to the Social Security Administration, to inspire you:
Aiden
Alexander
Benjamin
Daniel
David
Elijah
Ethan
Henry
Jack
Jackson
Jacob
James
John
Joseph
Levi
Liam
Logan
Lucas
Mason
Mateo
Matthew
Michael
Noah
Oliver
Owen
Samuel
Sebastian
Theodore
William
Wyatt
Bull Names With Meaning
If no bull names just 'leap out' at you then perhaps you'll be more inspired by one of these unusual bull names with a fitting meaning:
Ajakara (an Indian name meaning 'protector of cattle')
Apis (a bull from Egyptian mythology)
Arsabhi (an Indian name meaning 'like a bull')
Bipi kane (Hawaiian for bull)
Bovem (Latin for bull)
Byk (Polish for bull)
Ehi (Igbo for bull)
Dume (and African name meaning 'the bull')
Farley (a Celtic name meaning 'from the bull pasture')
Farlow (English equivalent of Farley)
Garga (an Indian name meaning 'bull')
Goraj (a name in Sanskrit and Hindi meaning 'bull')
Govrish (a Sanskrit name meaning 'excellent bull')
Hotuaekhaashtait (a Cheyenne Native American name meaning 'tall bull')
Naut (Icelandic for bull)
Njau (a African Kikuyu name meaning 'young bull')
Otoahhastis (a Native American name meaning 'tall bull')
Otoahnacto (a Native American name meaning 'bull bear')
Sringi (a Sanskrit name meaning 'the bull')
Stier (German for bull)
Tarbh (Gaelic for bull)
Tatanka (a Native American name meaning 'bull buffalo')
Taurean (meaning 'bull-like')
Taureau (French for bull)
Tavaga (a Hindi name meaning 'strong bull')
Toro (Fillipino for bull)
Virbovo (Esperanto for bull)
Bull Riders' Names
Our final category of bull names is inspired by bull riders. Bull riding sports have existed all over the world since ancient times.
The best known variant in the United States today is the rodeo sport of trying to stay on a bucking bull for 8 seconds, whilst holding on with only one hand. It's a controversial and dangerous sport, but one that is very lucrative for the top riders.
These bull riders' names all pay tribute to the last 30 recipients of the Professional Bull Riders' Ring of Honor:
Berger
Bernard
Bolin
Carrillo
Coleman
Custer
Del Vecchio
Dightman
Dunn
Flynn
Fournier
Gaffney
Hart
Leffew
Lyne
Marchi
McBride
Moraes
Nafzger
Porter
Sampson
Sankey
Semas
Sharp
Shivers
Snyder
Steiner
Thurman
Washburn
White