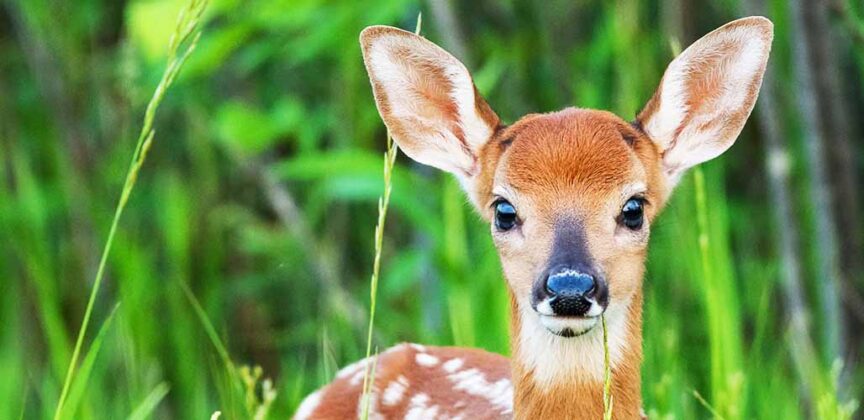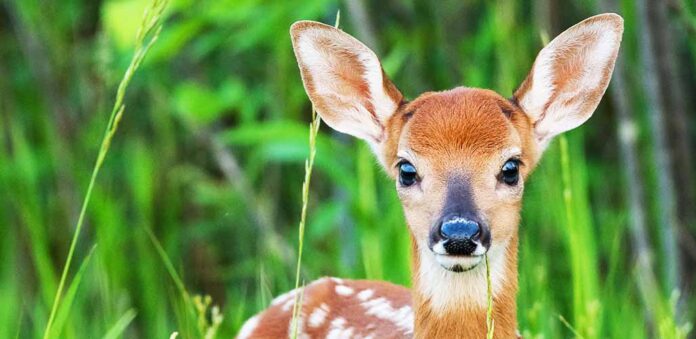 Deer names can be inspired by their graceful and beautiful traits, or their agile yet shy nature. Today we'll share ideas for deer of different types and characteristics. We'll look at names for bucks and does, as well as cute new baby deer names. Whether you want to use the same name as a trending movie character, or even get inspired by Santa's Reindeer, we'll help you to pick the perfect deer names for your herd.
Whether you have a herd of deer on your ranch, a pet deer in your backyard or a cute deer plushie that deserves the best possible name, we've got you covered. From trending ideas to totally original inspired ways to pick fawn names no one has ever thought of before.
Naming A Deer
Deer make pretty unique pets, and you want to give them a name that honors that special place they hold in your heart. You might find exactly the sort of deer names you are looking for in our lists below. But don't worry if they aren't the perfect fit. There are other ways to come up with great deer names that are as rare as your pet.
Grab a sheet of paper or open a doc on your computer. Randomly jot down, in any pattern you like, some things that make you happy. These don't need to be names, just things in your life that put a smile on your face. Like great weather, beach holidays or a sunset after a great day.
From each of those things, draw a bunch of lines and note down words associated with them. Read through your thoughts on paper, and see whether any of them make a great and totally original name for your deer!
Female Deer Names
A female deer is technically called a doe. In a herd of deer there will normally be several does but only one buck, as they fight each other at certain times of year. If you have a whole herd of deer to name, you might need quite a few of these girl deer names to make sure everyone has a moniker!
Deirdre
Daphne
Darla
Delilah
Denise
Elena
Mona
Chloe
Sunita
Sasha
Zoe
Davina
Dahlia
Cheyanne
Kirsty
Lola
Zara
Monica
Abbie
Clara
Tilly
Belinda
Lisa
Millie
Male Deer Names
Even if you have a whole bunch of deer on your land, you'll likely only have one buck hanging around the rest of the herd. So there is a bit of pressure when it comes to finding his name! These ideas are inspired by powerful and important figures from fiction and the real world. And include some fun boy names too. Let's see if any of them will suit your inspiring male deer!
Edmund
Henry
George
Nelson
Edgar
Scott
Striker
Ryder
Bruce
Chase
Richard
Darwin
Christopher
Gabriel
Socrates
Adrian
Newton
Einstein
Peter
Laurence
Alfred
Rufus
Drake
Jason
Arthur
Albert
Famous Deer Names
Most famous deer, let's face it, are Reindeer. Those glorious, huge antlers are amazing. And don't forget of course the connection to Santa. What better way to name your deer could there possibly be!
Dasher
Dancer
Prancer
Donna
Blitzen
Rudolph
Vixen
Comet
Cupid
Bambi
Faline
Beau
Robbie
Sven
Cute Deer Names
Deer are one of the most adorable creatures you could ever hope to meet. The way they twitch at the slightest sound, and move so delicately as they much on the undergrowth. And of course nothing is as cute as a baby deer taking their first wobbly steps in the world. Hopefully these sweet deer names will suit your little deer perfectly.
Hooves
Pitter
Patter
Tip Tap
Whiskers
Silky
Fawn
Ginger
Dotty
Speckle
Flare
Boots
Clipper
Fern
Flicker
Dandelion
Meadow
Socks
River
Tipple
Glimmer
Raine
Flow
June
Badass Names for Deer
Deer might not conjure up feelings of hardcore, crazy cool toughness. But if they don't, I'm guessing you've never seen two stags meet during the rut! The ferocious way they battle with their enormous antlers has me pretty certain that a badass name could well be the way to go. What do you think?
Blade
Stag
Saber
Gunner
Tank
Arrow
Mantle
Trapper
Crash
Battle
Axel
Burn
Crusher
Mace
Trash
Minx
Rebel
Spark
Rogue
Chopper
Chisel
Fuel
Dino
Diesel
White Deer Names
Can you imagine a pet deer as white as a clear sheet of snow? Well, a deer that special needs a pretty awesome name. Whether you are giving a nod towards that crisp pale tail, or have a white deer to name, here are some lovely ideas for you.
Frost
Mist
Cloud
Avalanche
Slopes
Fog
Icicle
Alps
Ski
Dew
Plateau
Opal
Chalky
Glacier
Dove
Peony
Lily
Pearl
Little Deer Names
Although slightly built, most breeds of deer are quite tall and leggy. However, there are some smaller breeds. Like the tiny Pudu that can be just 12 inches tall into adulthood! If you're lucky enough to be naming a Muntjac or a Pudu deer, then check out these cute names for little deer.
Speck
Atom
Dot
Titch
Micro
Pin
Mini
Button
Tiny
Ickle
Squiggle
Gnome
Dart
Splat
Pickle
Baby
Piccolo
Minor
Beetle
Bug
Bon Bon
Best Deer Names
It's not every day you get to name a deer, or for that matter an entire herd. But don't worry, because these gorgeous creatures won't mind what you pick. There are no rules when it comes to naming a deer, so just let your imagination fly. I'm confident you'll find some pretty amazing ideas. And I'd love you to share them in the comments section below!