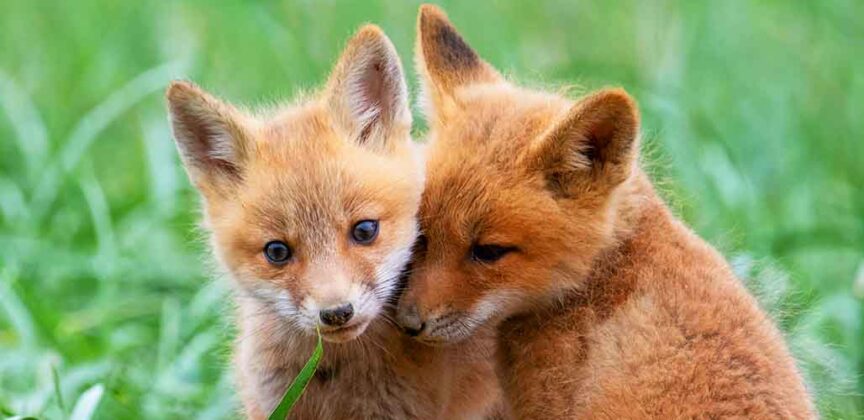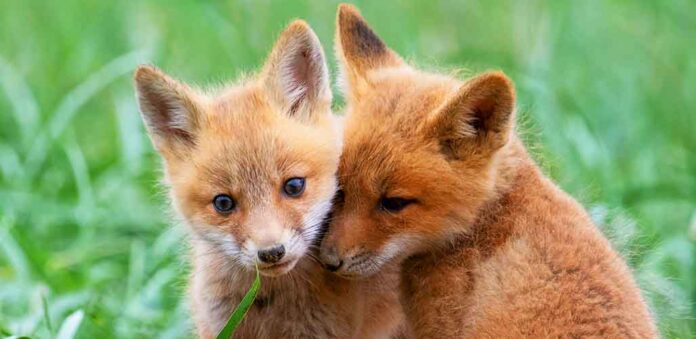 Good fox names can be as cunning, sly or cute as your pet or toy fox! Today we'll help you to find the perfect baby fox names for fox cubs of any color or type. We'll be inspired by famous characters, the fox's characteristics, traits, behaviors and of course their cute fluffy bodies and pointy faces. We'll help you to find the perfect unique or trending fox cub names, ideal for pet foxes and even as ginger cat names!
Contents
Although foxes aren't a traditional pet, many do end up in rescues and unable to be released into the wild. You might be a rescue fox worker, or you might just want to name your local backyard fox or local litter of fox cubs. Fox names can also be a great fit for ginger cats and the fox-like Shiba Inu or Canidae dog!
Naming Your Fox
It can be a challenge to name anything that is important to you. Especially if the names that appeal to you the most are ones that are unique. A name like no other fox has can be hard to find, but you can get inspired by anything that you love when it comes to naming a pet. Animal names from can come from your hobbies, interests, even favorite colors. The sky is the limit, and you have no one to answer to but yourself. So why not try making a list of any and every word or idea that you think might fit. Then try them all out on your new foxy friend, and see which suits them the most.
Male Fox Names
Traditional human boy names can be a lovely way to name a male fox. Whether it's the name of someone you knew at school, or a famous actor, this is a great way to get loads of interesting ideas for naming your fox.
Jeff
Horace
Eric
Jonny
Dave
Alfred
Ralph
Chris
Connor
Albert
Coby
Henry
George
Oscar
Noah
Peter
Michael
Derek
Dexter
Elijah
Drake
Elliott
Jonah
Female Fox Names
Vixen names can also be inspired by girls' names. Whether they are simple, historical, modern or from your favorite tv series. The choices are almost endless, but here are our top selections for girls.
Juno
Lauren
Tina
Amy
Juliette
Florence
Charlotte
Ruby
Darcy
Sarah
Beth
Sophie
Daphne
Sally
Zita
Anya
Vicky
Karina
Eunice
Martha
Eloise
Rosie
Melissa
Isobel
Mathilda
White Fox Names
Whether you are naming a white fox cub, or giving a cute name inspired by the flash of white on your fox's chest or tail, these white fox names will suit your cute fox down to the ground.
Lily
Yeti
Daisy
Pearl
Creamy
Glaze
Opal
Oyster
Gem
China
Lotus
Cotton
Lightning
Snowflake
Mallow
Red Fox Names
Backyard foxes are red, orange, ginger or a darker almost brown tone in color. These amazing shades are different depending on the fox's age, time of year and whether they are in shed.
Ginger
Scarlett
Brick
Ruby
Rusty
Scorch
Citrus
Nacho
Oringina
Tango
Apricot
Peaches
Maple
Cheetoh
Pumpkin
Sunset
Flame
Clay
Kiln
Shimmer
Simmer
Cute Fox Names
Foxes are incredibly cute animals. Although they are well known for getting into trouble, and for naughty antics, they are still one of the most beautiful creatures around. Everything about them screams elegance and intelligence. If you've got a cute fox, then these are the names for you to consider.
Fluffy
Sweetie
Bubbles
Angel
Baby
Beans
Darling
Fluffles
Scruff
Buttons
Squiggle
Wiggles
Chewie
Cutie
Muffin
Tiny
Scraggle
Bobbin
Tumbles
Tinker
Tiffin
Blinky
Toots
Belle
Cool Fox Names
The coolest pet in the world might just be a real fox. Okay, for most people it's not actually a practical reality, but as far as awesome animals goes this red slinky hunter takes the cake. Here are some ideas that would suit the coolest of animals.
Blaze
Lair
Chase
Baron
Raven
Chopper
Mega
Chill
Harley
Monster
Titon
Midnight
Steel
Hog
Magma
Cliff
Dude
Titanium
Ursa
Rocky
Saturn
Heath
Trixie
Jet
Raphe
Arctic Fox Names
The arctic fox is a truly beautiful, magnificent animal. They have big ears and striking features, and there are some wonderful fox names that really suit their distinctive nature.
Snowy
Chill
Snowdrop
Dusty
Sky
Dawn
Crisp
Milky
Chalky
Storm
Swift
Coco
Casper
Tic Tac
Tulip
Polar
Boo
Chilly
Fox Squishmallow Names
Squishmallows are adorable, chunky, cuddly toys in a variety of shapes. And the fox is totally one of my favorites. Here are some names that would be almost as adorable as the Squishmallow fox itself.
Squashy
Squidge
Cuddles
Huggy
Pillow
Cushion
Doughy
Jelly
Plushie
Tubs
Squash
Wobbles
Squeeze
Chunky
Jiggly
Fluff
Marshy
Tickles
Juggles
Best Names For Foxes
There are a lot of different ways to name a pet, plushie or wild fox visitor to your home. Names that sound like fox can be fun, and so can words that mean fox like Reynard or Vixen. Whatever you choose, don't worry about being constrained by normal rules. After all, you're unlikely to need to teach them to come when you call. Go as elaborate as you like, and your fox will have the most unique and awesome name around.