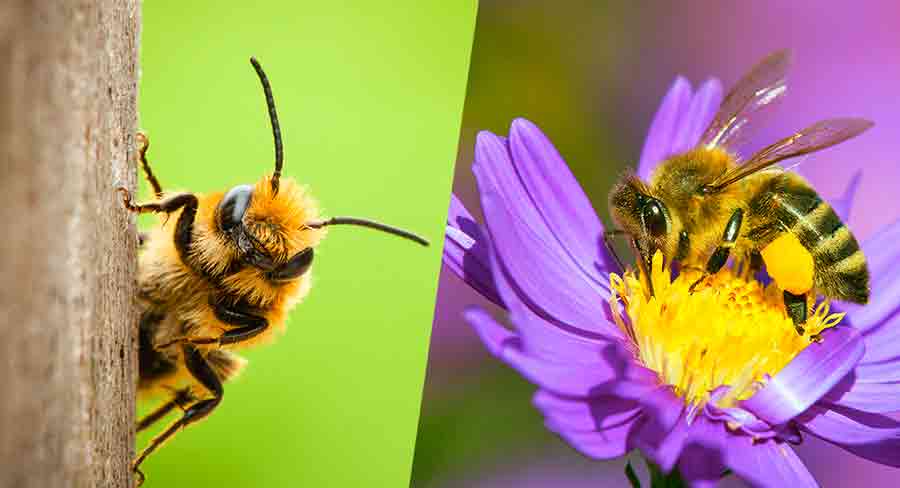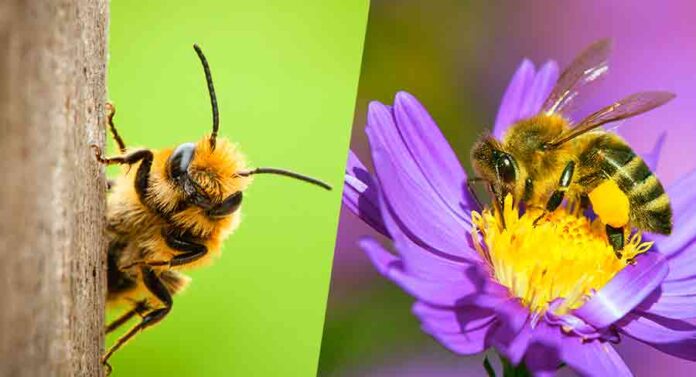 Today we are going to share the best brilliant bee names your buzzy friends could ask for! Coming up with names for pet bees is a seriously fun game. In a single hive you can have between 10,000 and 100,000 bees. That's a lot of busy bee names to think up. But bee names can also be put to perfect use for beautiful bee toys too!
Contents
Bees aren't pets in the traditional sense, but a hive in your backyard can bring a huge amount of joy to your family. Watching these busy little creatures work, checking in on them monthly and finally helping yourself to some amazing homemade honey is incredibly rewarding.
Cute Names for Bees
Taking a normal name and adding a bit of 'bee' magic is a great way to turn a nice name into something really adorable for your little bee.
Buzz
Albie
Abbie
Robbie
Beatrice
Kirby
Colby
Toby
Debbie
Barnaby
Gabby
Libby
Koby
Crosby
Joby
Wetherby
Selby
Whitby
Shelby
Darby
Beatrix
Another lovely way to think up cute names for your bee is to look at the sweet world of candies!
Fizzy
Dew Drop
Gummy
Sherbert
Liquorice
Snickers
Reece
Twizzler
Skittles
Starburst
Hershey
Kit Kat
Twix
Musketeer
Rolo
Ruth
Goo Goo
Dip Dab
Cocoa
Toffee
Fudge
Cola
Haribo
Caramac
Swizzle
Dove
Names for Honey Bees
Honey bee names can be inspired by their main occupation, or by their gorgeous golden coloration. And even their amazing work ethic!
Nectar
Pollen
Sweetie
Sweetness
Industry
Hive
Busy
Marigold
Bustle
Hustle
Comb
Goldie
Gilt
Rusty
Tango
Tangerine
Apricot
Carrot
Marmalade
Jelly
Pumpkin
Ginger
Sunset
Sunrise
Bumble Bee Names
Beautiful bumble bees are the embodiment of beauty. Their large size and soft features make them incredibly endearing. Slow and graceful movements make even those with a bit of an insect phobia fairly relaxed in their company. They are easy to see floating around the backyard, and cuddly bumble bees make some of the cutest toys ever. These names for bumble bees all capture a part of the magic of the biggest bee in your flower garden.
Bumble
Jumble
Thimble
Flicker
Switch
Fluffy
Buzzy
Silky
Honey
Jumbo
Pixie
Crumble
Bombus
Hefty
Bulky
Hulk
Jabba
Zeppelin
Blimp
Husky
Airbus
Galaxy
Jupiter
Boeing
Torpedo
Queen Bee Names
I think Queen bees deserve seriously majestic names. Ones that bee-fit their royal status! Whether you want to use a regal title or the name of a past or present queen, here are some lovely ideas for the most important lady in your hive.
Princess
Lady
Duchess
Countess
Your Highness
Tiara
Crown
Septer
Dazzle
Bling
Shimmer
Elizabeth
Victoria
Mary
Cleopatra
Boudicca
Zenobia
Caroline
Anne
Eleanor
Nefertiti
Suiko
Cixi
Creative Bee Names
A fun way to get creative with names for your swarm is to use the power of alliteration! Names that also start with B (or H for your honey bee) are a lovely way to find some less common bee names.
Bella
Bertie
Belinda
Beryl
Betsy
Borris
Bevis
Bingo
Billie
Bluebell
Bea
Blossom
Berry
Bindi
Bonnie
Banjo
Biff
Biscuit
Bic
Buttercup
Butters
Bess
Benny
Stripey Names for Striped Bees!
One of the most distinctive things about bees is their pattern. The bold stripes that range between types and individuals from a bright yellow to a deep orange are incredible. And what better way to celebrate your brilliant bee than by honoring those lovely lines. A fun way of picking a name for a striped bee is to use the name of another creature with stripes, or even an object or landmark!
Stripes
Zig Zag
Jigsaw
Tiger
Tigger
Tabby
Mackerel
Zebra
Marlin
Chipmunk
Skunk
Crossing
Waspy
Hornet
Bandy
Rules
Liney
Streaks
Strokes
Borders
Ribs
Matches
Bars
Crossbar
Pinstripe
Funny Bee Names
There is something really great about picking a funny name. As long as you keep it clean and friendly! Bee puns are a very humorous name style for bees, but so are ordinary simple names. Ones that you'd never expect to be on a bee!
Justin Bee-ber
Bee-yonce
Bee-bop
Bee-gee
Buzz Lightyear
Plan Bee
Zom-bee
Bee-gonia
Bee Happy
Dave

Bee Positive

Ronnie
Bee Yourself
Reggie
Vern
Ethel
Esther
Agatha
Elizabeth
Mary
Clever Names for Bees
There are lots of great ways to name your pet, or your toy for that matter, but one of my personal favorites is by honoring someone. A person you admire, or you aspire to be like. And where better to look than to the world of science.
These amazing scientists quite literally changed the world with their ideas or inventions. What self respecting bee wouldn't want to share their name! You can use their first or last name, and if you like the name but don't recognise the scientist then why not look them up. They all did pretty awesome stuff.
Mary (Anning – Paleontologist)
Archimedes (Mathematician)
George (Washington Carver – Ecologist)
Marie (Curie – Chemist)
Albert (Einstein – Physicist)
Cecilia (Payne Gaposchkin – Chemist)
Aristotle (Philosopher)
Rosalin (Franklin – Biologist)
Sophie (Germain – Mathematician)
Elizabeth (Blackwell – Physician)
Jane (Goodall – Biologist)
Alexander (Graham Bell – Inventor)
Subrahmanyan (Chandrasekhar – Physicist)
Grace (Hopper – Electronics)
Hypatia (Mathematician)
Niels (Bohr – Physicist)
Stephanie (Kwolek – Inventor)
Ada (Lovelace – Computing)
Rachel (Carson – Environmentalist)
Famous Bees!
Cartoon bees are incredibly popular right now. If you want your bee to have a famous name then you've no further to look than tv series or movies for amazing inspiration. A particular favorite in our house is the Bee Movie. An unusual story, but fun for all the bee loving family!
Barry (Bee Movie)
Janet (Bee Movie)
Martin (Bee Movie)
Adam (Bee Movie)
Trudy (Bee Movie)
Buzzbee (The Hive)
Ruby (The Hive)
Babee (The Hive)
Barnabee (The Hive)
Maya (Maya The Bee)
Bee (Archibald's Next Big Thing)
Spike (Disney shorts)
Hutch (The Adventures of Hutch the Honeybee)
Aya (The Adventures of Hutch the Honeybee)
Bees Names with a Sting!
We all know bees are incredibly gentle creatures. They don't want to use that sharp sting on their tail, and they won't unless they really have to. But that doesn't stop it being a distinctive part of their anatomy, and one that provides awesome inspiration when it comes to names!
Sting
Spike
Thorn
Prong
Stiletto
Lance
Spear
Bowie
Kukri
Bayonet
Venom
Toxin
Halberd
Mace
Poke
Jab
Prod
Thrust
Itchy
Scratchy
Welt
Picking the Best Names for Bees
There are so many brilliant bee names, that it can be hard to choose just one. But that's not a problem if you are naming a whole hive full!
If you are thinking of bringing pet bees into your life, then go for it. Our beehives are a major part of the good feeling we get from living a more rural life. And if you have space to bring bees into your life then you've made a great decision doing so.
Not found your perfect bee name yet? Check out this list of amazing names for mini pets!