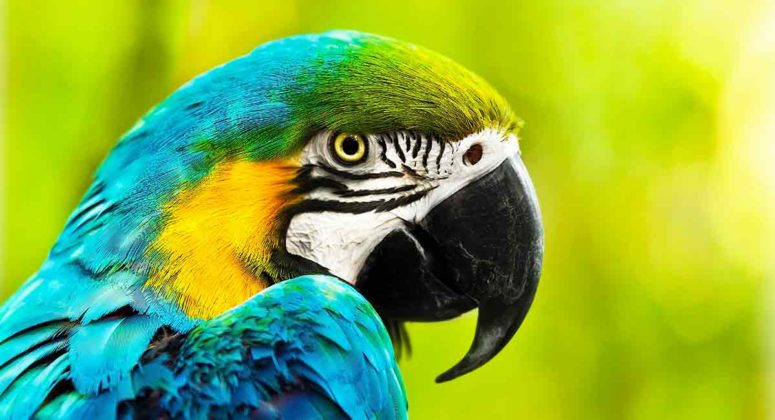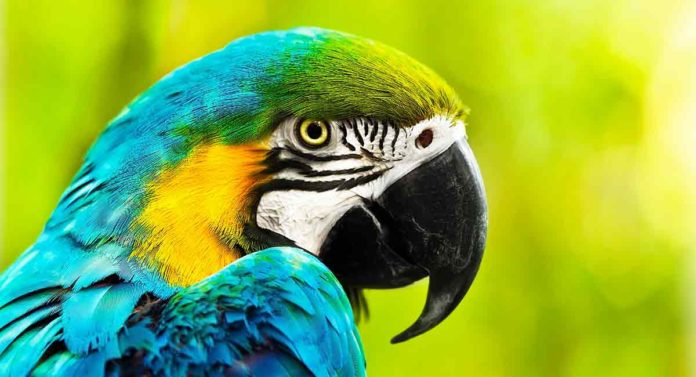 Parrot names need to last a lifetime, and for most pet parrots that's going to be a very long time indeed! Whether you are naming an African Grey, Macaw, Cockatoo or Parakeet, we've got some great ideas for you. Today we'll share cool parrot names for perfect pet parrot parents! Whether your baby parrot is a boy or a girl, red, blue, green, or a gorgeous mixture of shades, we've got the unique parrot names you've been looking for.
Contents
Parrots are incredible pets for those with plenty of time, space and patience. They are intelligent birds that can learn their names and even to speak back. They can also live for a really long time, and be a companion that will stick by you. So pet parrots deserve a name that not only reflects how great they are, but that will still sound cool in fifty years' time!
Choosing Parrot Names
Whether it's a dog, cat, bunny, parrot, or other animals, naming our furry (or feathered) friends helps us to communicate and deepen our bonds. But for a lot of us, choosing a name isn't so easy. After all, whatever name we choose will stick with this animal for years — or in a parrot's case, decades — to come.
Sometimes, you may also have to deal with multiple opinions if the parrot is going to be a family pet. That's why it's good to have options. We hope our article can help you discover the perfect name for your new parrot.
Parrot Naming Facts
The word Parrot is an umbrella term that describes 350 different types of birds. All parrots have curved beaks and four toes, two pointing forward and two pointing backward. These birds are also pretty smart. Many of us know that parrots are talkers, capable of mimicking the human language and learning to use different phrases or sentences.
Along with that, parrots can learn their name. Pair this with their long lifespan, and choosing a name becomes a pretty serious matter.
You're going to want to pick something you like the sound of, especially because you might hear it repeated back to you for decades to come.
When it comes to picking a name for your pet parrot, there really are no rules. Whether you want a funny name or a cute one, it's all up to you.
We have created this article with different genres of name ideas in the hopes that we can help you find the perfect name for your feathery friend.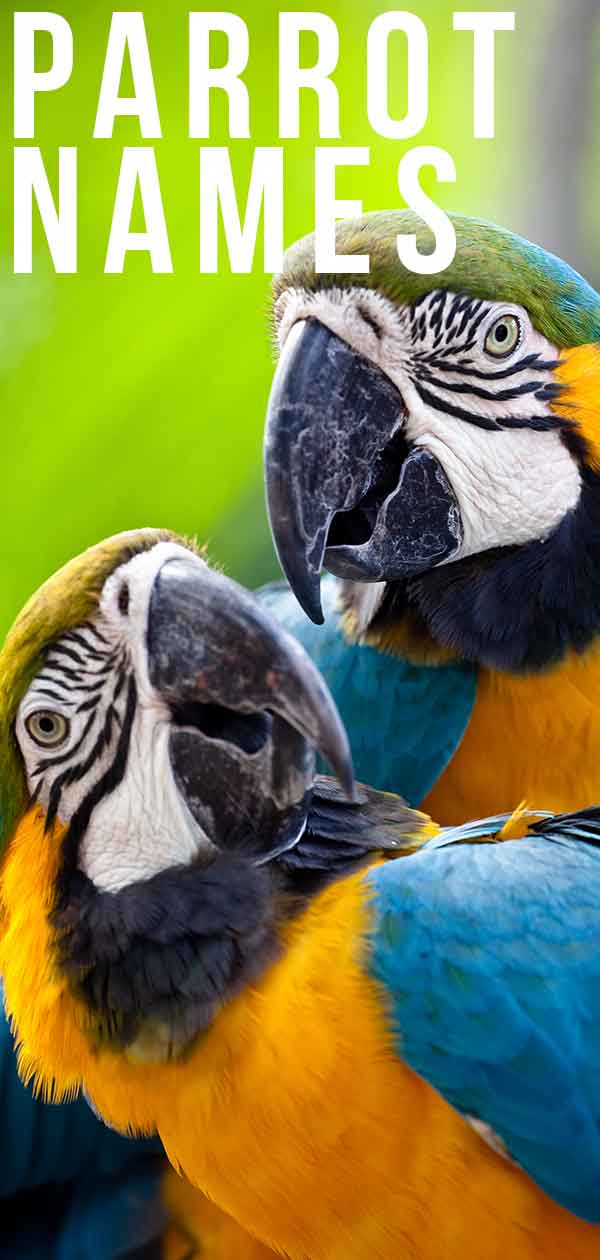 Best Parrot Names
This list of the best parrot names includes some firm favorites that are sure to be well-received:
Alfie
Buddy
Charlie
Chip
Coco
Jet
Kiki
Kiwi
Max
Merlin
Miguel
Paco
Pearl
Penelope
Ringo
Ryker
Safiya
Stella
Tiki
Xena
Zeus
Female Parrot Names
This list includes feminine-sounding names for female parrots. Of course, you can also use these choices for a male bird if you prefer.
Alice
Amelia
Amethyst
Ava
Beauty
Bella
Blossom
Carmen
Carmilla
Chloe
Crystal
Dahlia
Daisy
Delilah
Diana
Duchess
Ella
Eloise
Faith
Felicity
Fifi
Flora
Ginger
Grace
Honey
Hope
Isabelle
Ivy
Jane
Jasmine
Jewel
Joy
Kiko
Lady
Lily
Lizzie
Lola
Luna
Maisie
Maple
Mia
Natasha
Paige
Poppy
Princess
Sasha
Sierra
Venus
Violet
Wanda
Male Parrot Names
Below are some of our favorite name ideas for male parrots, but you can always mix it up and use them for a female, too!
Aiden
Albert
Angel
Archie
Arnold
Bernie
Captain
Diego
Felix
Finn
Frank
George
Gus
Harry
Iago
Jerry
Jesse
Larry
Logan
Luke
Mason
Oliver
Oswald
Ozzie
Paul
Patrick
Pilot
Quincy
Reginald
Rusty
Scooter
Scuttle
Sebastian
Sherman
Topaz
Winston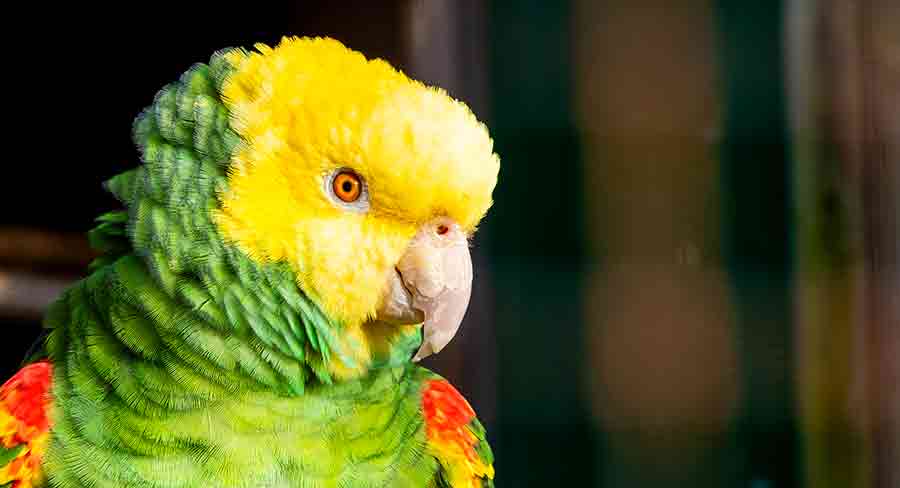 Cool Parrot Names
Maybe the more classic male and female names aren't for you and you want something a little cooler instead. If so, the names below might be your speed.
Ace
Apollo
Ash
Ashton
Blaire
Blake
Braiden
Bryce
Chaz
Electra
Ember
Flash
Jasper
Jinx
Julian
King
Laci
Leo
Lolita
Nash
Ragner
Rhea
Riener
River
Sage
Saturn
Sol
Tristan
Cute Parrot Names
Who isn't a sucker for an adorable name? With their bright colors, parrots are the perfect candidates for cute names like the ones below.
Blueberry
Bug
Button
Cookie
Coral
Cupcake
Dot
Dumpling
Fruitloop
Green Bean
Jelly Bean
Kermit
Mango
Marshmallow
Muffin
Nibbles
Noodles
Nutella
Peach
Peanut
Pebble
Pepper
Pudding
Skittles
Snickers
Sprinkles
Sugar
Sweet Pea
Tinkerbell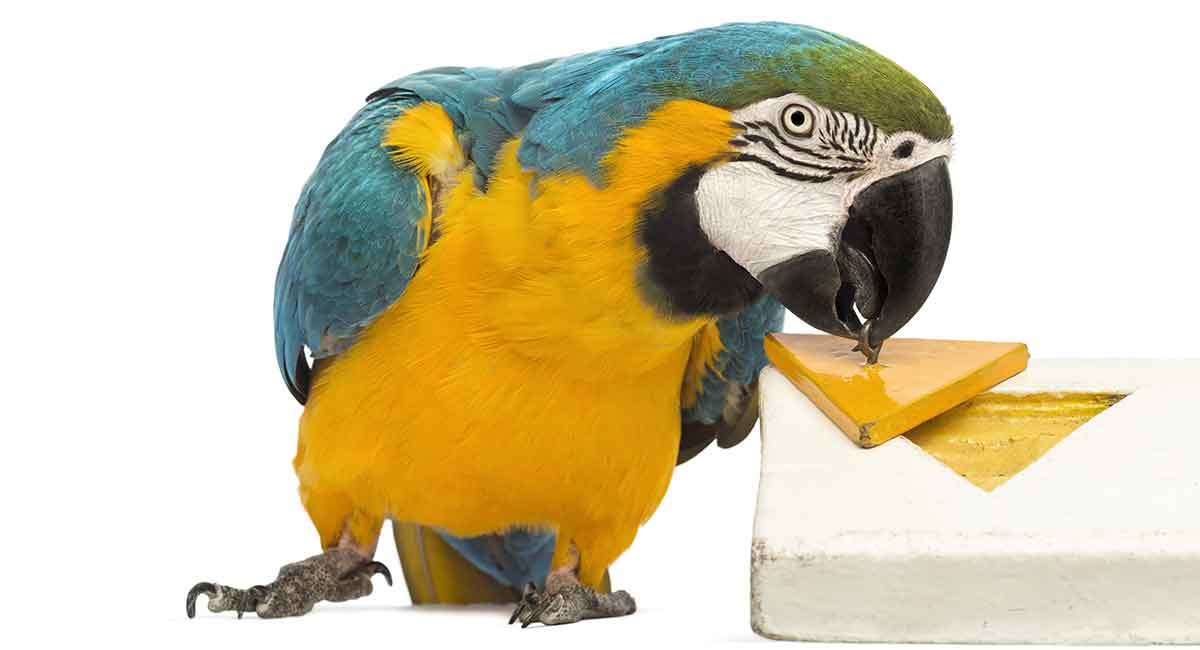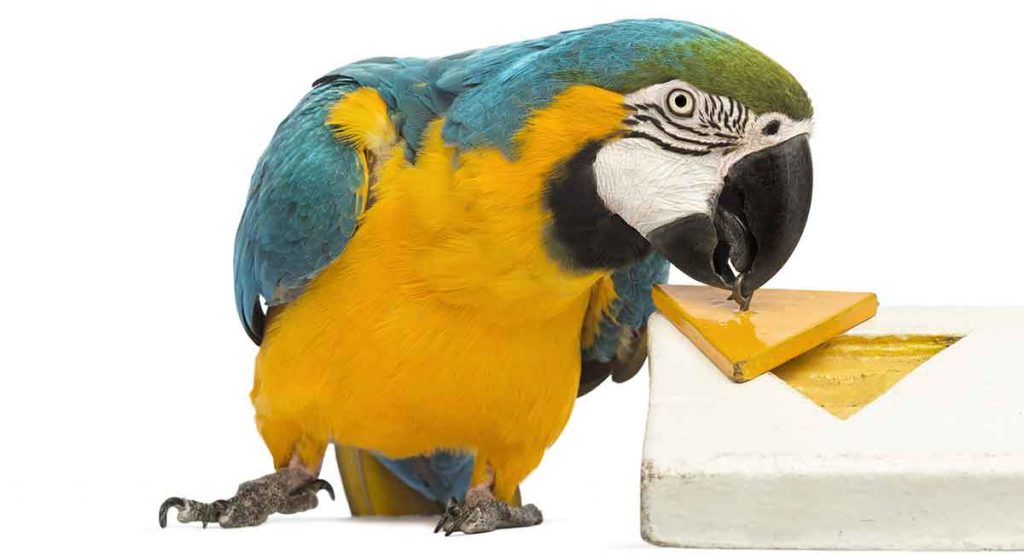 Funny Parrot Names
A parrot's ability to use human phrases often makes it a favorite pet of mischievous owners. If you enjoy teaching your pet to crack jokes or mock people, you might like some of these funny options.
Bird
Bird Brain
Carrot
Chatter
Chatterbox
Chicken
Copycat
Echo
Flapper
Jack Sparrow
Mumbles
Pipsqueak
Polly
Tropicana
Wingman
Unique Parrot Names
Parrots are rather unique pets, both in their ability to mimic human speech and in their rarity as a choice of pet (how many people have you met who own parrots?). Because of this, a unique name could be fitting for your bird.
Asher
Aurelia
Aurora
Baccus
Fernando
Frida
Gideon
Gizmo
Jinzo
Kylo
Lando
Lorenzo
Maddox
Magnus
Marika
Marisol
Mateo
Mylene
Ophelia
Philippa
Preston
Riku
Rory
Silas
Soren
Thea
Tough Parrot Names
Parrots may not be as intimidating as a big old mastiff, but who says they can't be tough, too?
Ajax
Arya
Athena
Attila
Axel
Beast
Blade
Brutus
Bruiser
Cain
Calypso
Crusher
Duke
Fury
Hades
Luther
Malice
Nemesis
Ragnar
Roxy
Spike
Taz
Vanya
Parrot Names Based on Color
If you adore your parrot's coloring, why not name them after it? A color-related name might be perfect for you.
Red Parrot Names
If your parrot is red, you might like these names:
Cerise
Cherry
Cranberry
Red
Rose
Rosie
Ruby
Scarlet
Sienna
Sunset
Yellow Parrot Names
If your parrot is yellow, these names might be preferable:
Blondie
Butterscotch
Daffodil
Dandelion
Lemon
Marigold
Pansy
Peony
Sunflower
Sunny
Sunshine
Green Parrot Names
If your parrot is green, check out these names:
Basil
Emerald
Fern
Jade
Juniper
Lime
Meadow
Mint
Olive
Peridot
Pesto
Pickles
Pistachio
Viridian
Blue Parrot Names
If your parrot is blue, have a look at these options:
Aqua
Azure
Blue
Cobalt
Indigo
Midnight
Misty
Royal
Sapphire
Sky
Grey Parrot Names
If your parrot is grey, these names might be suitable:
Ghost
Gray
Mercury
Mink
Shadow
Silver
Smoke
Steel
Sterling
Storm
Fun Facts About Parrots
Many people are attracted to parrots because of their beautiful colors and their ability to "talk."
But there's a lot more to a parrot than what meets the eye. Here are some interesting facts about parrots.
Wild parrots name their babies, just like humans, and these babies know their names. Of course, to us, these names just sound like squawking but are unique to each parrot.
Of all the different types of parrots, the male African Grey parrot is the best at using human speech.
Parrots can be taught to identify objects. Once a parrot knows what its favorite treat is called. And they will not be afraid to ask for it.
Though it depends on the type of parrot, wild parrots can live for up to 80 years. Some live even longer!
The Kakapo parrot, found in New Zealand, is the only parrot that cannot fly.
Did you know any of these parrot facts? We'd love to hear your stories about pets, as well as your favorite parrot names, in the comments.
Find Out More About Parrots!
If you're a parrot lover, you'll want to find out more about your new addition to the family. Check out some more of our handy guides below. They've got everything you need to know and more!
References