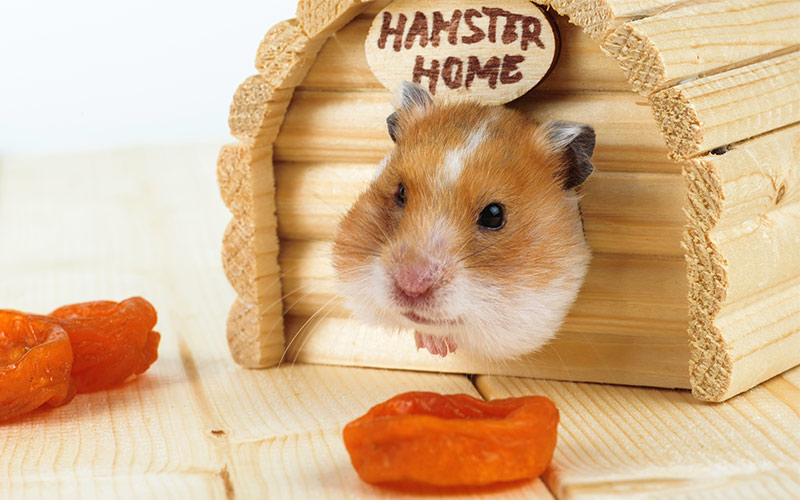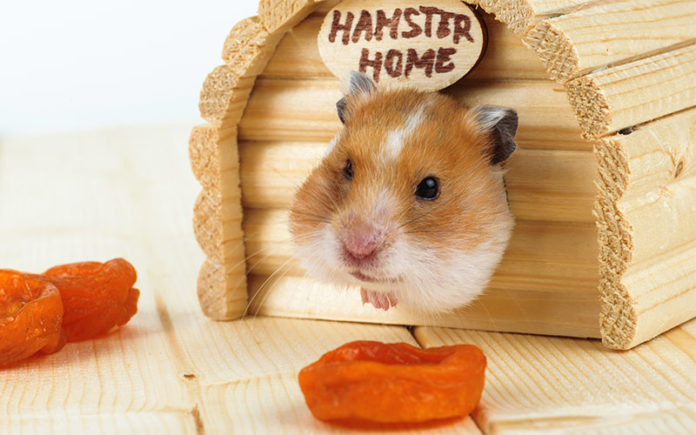 Even Tiny Pets Need Quite A Lot Of Kit. So What Is The Best Hamster Stuff For Your Furry Friend?
We Look At The Top Options To Help You Customize Your Hamster's Environment.
Buying everything your hamster needs is great fun. But also a big responsibility.
Yes, your new furry friend is tiny, but that doesn't mean her needs are trivial!
Because of their diminutive size, hamsters are often seen as a "starter pet."
It's all too common for owners to buy one on impulse, and then grow complacent about their little fur ball's requirements.
Hamsters aren't a particularly difficult animal to care for, but like all living things they have awareness, needs, and dare we say, they deserve a few, "creature comforts!"
All of these products were carefully and independently selected by the SITE team. If you decide to make a purchase from one of the links marked by an asterisk, we may earn a small commission on that sale. This is at no extra cost to you.
The Essentials
Looking for the basic hamster stuff? Then check out this table of essentials:
We've left out the cages because their requirements differ so much between the breeds. But don't worry, this is covered with several great options just down the page.
We'll look at all of this kit, and plenty more hamster stuff besides, below.
Giving you reviews of those all important hamster essentials, as well as some fun extras.
Hamster stuff! What do hamsters need?
So, what does a hamster need to thrive? Like your other pets, a hamster will need to be outfitted with their own set of "stuff!"
By this we mean a proper cage or tank, dishes, bedding, food and toys.
We've compiled reviews for all of the cool hamster gear that your newest BFF will love, and these will also give you a great idea of what hammie ownership entails.
But first, did you know that there are two basic types of hammies, Dwarf and Syrian?
They have different requirements when it comes to some of their kit.
But both types are known as "pocket pets" because of their wee size. And all hammies love to chew, chew, chew!
This characteristic is important to keep in mind when buying toys and cages.
Dwarf hamster stuff
Dwarf hamster species include Campbell's, Chinese, and Roborovski. The latter is very small and sneakily fast.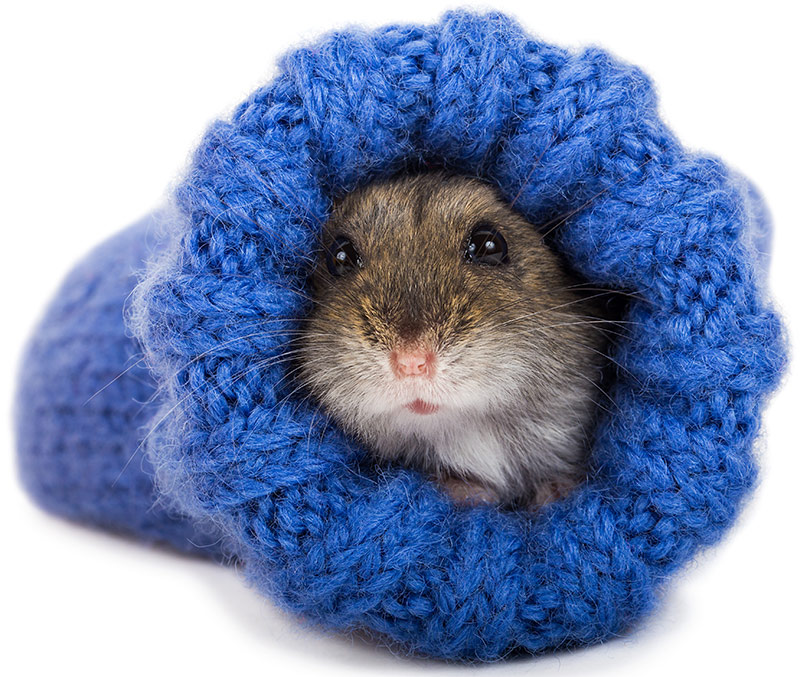 Both dwarf and Syrian hamsters are capable of entertaining themselves for long periods, as long as their environment is enhanced with toys and they have the opportunity and space to climb and burrow.
But there is no substitute for daily attention and handling to keep your little friend healthy and happy.
Dwarf hamsters, unlike Syrian hamsters, may be able to cohabitate if they've been properly introduced.
Dwarf hamster stuff will include smaller wheels, and potentially cages with smaller wire gaps or no wire at all depending upon the breed.
If you have a dwarf hamster, then check our descriptions carefully to make sure that kit you are looking at is suitable.
Syrian hamster stuff
The Syrian (AKA Golden or Fancy) hamster is the best known species, and the kind you're most likely to encounter.
If slow and cuddly is more your speed, then a Syrian hamster could be just what you're looking for.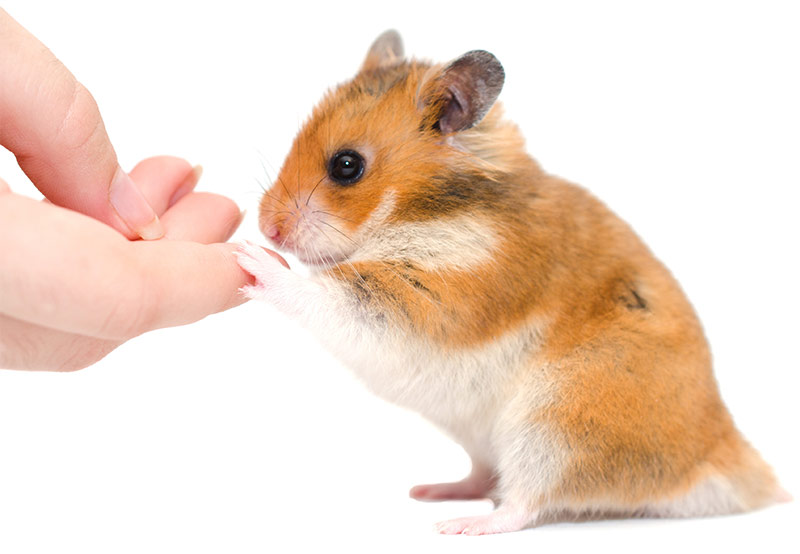 It's larger than a dwarf hammie, but even so will top out at around 5 ounces.
Syrian hamsters are territorial and solitary little guys so having their own space is a necessity. Still, we're not talking solitary confinement conditions here!
Syrian hammies need and deserve just as much stimulation and handling as their smaller counterparts.
They also need lots of space, and will require a bigger minimum cage size than their dwarf cousins.
Hamster cage or tank
What should you look for in a hamster cage?
We have an excellent in-depth resource for you to check out before you make a final decision.
But here we'll highlight the main points you'll want to consider before making a purchase:
How much space do you have for a cage?
How much time do you want to spend cleaning it?
What kind of hamster do you have?
The basic cage choices have to do with the type of material used: glass, plastic, wire.
Glass Hamster Tank
A glass cage is also called a tank and it looks like a terrarium. The solid glass is easy to clean, and has no gaps for a hammie to escape from.
It is heavier to move than a wire or plastic cage, but it is an attractive alternative and a great living room conversation piece!
To make sure they have plenty of space, get a low tank that is 20 gallons or more like this one from Carolina Biological Supply Company*.
This aquarium that is 24 x 12 inches at the base will work well once it's kitted out.
If you have space a low 30 or even 40 gallon tank would be even better. The greater the surface area, the happier your hamster will be.
Plastic Hamster Cage
If you have a dwarf hamster, a solid cage made of glass or plastic is a terrific option.
A lightweight plastic cage is the most versatile choice in some ways. This type comes in a variety of colors and designs, and can include fun-cessities such as ramps and wheels.
You can often purchase add-ons like connecting tubes, and various levels for this type of living space, but the down side is the extra cleaning time it requires.
The Habitrail Ovo* is a fun choice for dwarf hamsters.
This cute cage is compatible with other tunnels and houses by the same manufacturer. So you can increase the space as much as you like.
You can also buy plastic and wire cage combos.
IRIS Hamster Cage
Who wouldn't love a furnished, three-level home? This cheerful little Iris Hamster cage* comes complete with a food dish, water bottle, and wheel.
It's ventilated with plastic coated wire on the sides only, and weighs just 6 pounds.
If you have a larger Syrian hamster, you can choose a bigger, wire cage knowing that he will be far less likely to squeeze out of his home.
This large attractive cage combines both wire and plastic for a versatile, fun living environment.
A Robo hamster or Chinese hamster might fit through the bar spacing, and you want a bigger surface area for a Syrian.
It is however a great choice for a Campbell's dwarf hamster.
Wire Hamster Cage
Wire hamster cages are great for Syrian hamsters.
The "spokes" on a wire cage can double as a fun climbing apparatus, and give plenty of room for extra toys, equipment and general hamster stuff!
Ferplast Hamster Cage
This Ferplastt hammie duplex* comes fully accessorized for new move-ins, including dish, wheel and house.
The upper floor serves as a food station, while the lower see-through part allows for running and playing.
However, the space between the wires allows your hammie to push out his bedding and perhaps even himself!
For this reason, teeny tiny hamsters like Chinese and Roborovski hamsters should not live in a wire cage.
Hamster food
Once your hamster has somewhere to live, his food is the next thing on the list of essential hamster stuff.
Hamsters love to eat and crunchy carrots, broccoli, and celery are among their favorite fresh foods.
There is a huge variety of excellent, complete and balanced packaged hamster foods available and these are top rated choices:
Vitakraft Vita Prima Sunscription Dwarf Hamster Formula
The little bits in Vitakraft Prima Sunscription* provide high-quality nutrition that's perfect for dwarf hamsters across the lifespan.
Probiotics are included to aid in digestion and vitamins A, D, and E contribute to overall health.
Kaytee Forti Diet Pro Health Hamster Food
This highly-rated Kaytee Forti Diet Pro Health food* comes in convenient 3, 5, and 25 pound bags and is suitable for dwarf and Syrian hamsters.
The larger chunks among the crunchy pieces are excellent for maintaining dental health.
The formulation contains antioxidants for general health as well as pribiotics and probiotics for digestive health.
Hamster bowls
And of course, you are going to need somewhere to put that yummy food!
When it comes to food dishes, a ceramic bowl is preferred over plastic.
Why?
Ceramic is chew-proof!
It's also harder to tip over, and doesn't harbor bacteria so easily.
You should purchase a relatively small one so as to not overfeed your hammie, and to free up floor space.
Kaytee Stoneware Hamster Bowl
This low and wide Kaytee Stoneware dish* is an excellent choice to hold your hamster's food.
It's heavy enough to stay put, and made of easy-to-clean ceramic.
Hamster water bottle
You can give your hamster water in a dish, just like the food bowl. However, it's likely to get grubby quite quickly when your pet drinks and plays.
The downside of many hamster water bottles is the leaking, but this great choice from Choco Nose* has tried to solve this problem.
Take a look at the reviews on their Amazon page, it's very encouraging and will definitely be my first choice next time I need a new hamster water bottle.
Hamster bedding
Your hamster's cage needs to be lined with a hygienic, safe, and most of all comfy, bedding!
First off steer clear of deodorized or dusty bedding. ASPCA advises against these types due to the chemicals used, and the possibility of lung irritation.
You can find more in-depth information about hamster bedding in this excellent article.
Paper bedding is a popular choice for hamsters as it has very few health risks.
Carefresh Pet Bedding
This Carefresh blue paper bedding* offers more than a week's worth of odor control, as well as being 99% dust-free.
This choice is also more than twice as absorbent as shavings.
Healthy Pet HPCC Natural Bedding, 30-Liter
This reclaimed wood pulp Healthy Pet Natural bedding* deters ammonia smell and absorbs three times its weight.
It is nearly dust free and the warm pieces offer a cozy, warm nesting alternative.
Hamster house
Sometimes a hamster just needs a little privacy in his living quarters, right?
If your pet is the shy type, or sometimes needs a little me-time, you can add a hamster house to his environment.
This sweet option definitely falls into the category of types of cute hamster cage stuff you'll want to get for your hammie!
Bwogue Pet Small Animal Hideout
The Bwoque Pet Hideout* has two layers, and an adorable house style.
This natural wood house provides the perfect getaway for sensitive hamsters and offers your buddy a chewing outlet.
It comes fully assembled but it can also be folded up, as needed.
Hamster wheel
A hamster wheel is an essential item for your little friend.
They keep them active, occupied and healthy.
Syrian hamsters need a wheel of at least 8 inches in diameter. Dwarf hamsters need a wheel that is between 4.5 and 6.5 inches.
Kayte Silent Spinner
The Kaytee Silent Spinner* is a great choice for dwarf hamsters.
Choose the 6.5 inch version.
It comes in a range of colors, and shouldn't make too much noise as your hamster runs at night.
Love Hamster Wheel
The 8 inch Love Hamster Wheel* is great for Syrian hamsters.
They also make smaller 5.5 inch versions, which would suit the dwarf breeds.
Hamster toys
You'll want to purchase some cute hamster stuff, including toys, for your little buddy. What kind of fun, safe, and economical toys are available?
First off, steer clear of cheap hamster stuff!
Hamster toys are plentiful and relatively inexpensive so there's no need to sacrifice your pet's safety when buying chew toys, wooden toys, and climbing apparatus.
We mentioned earlier that hamsters love to chew, so a chew toy is the perfect present!
Kaytee Combo Chews, Apple Wood and Crispy Puzzle
This is a highly rated Kaytee combination toy and chew package* that your hammie will love to get his gnaw on!
The all natural wood sticks are a superb taste treat and the loofah puzzle pieces will keep him busy and entertained.
NiteangeL Natural Wooden Tunnel
This cute wooden tunnel* has nine holes to keep your active hamster busy as he wiggles in and out.
The all-natural wood provides a suitable chew surface for your little muncher.
You can learn much more about suitable hamster toys in this excellent article.
Hamster playpens
Like other living creatures, hamsters enjoy having space to run, stretch, play, and do what it is that hamsters do!
A playpen provides a dedicated space for your hammie to do just that, outside of his normal environs but without the chance of scooting off to parts unknown.
You & Me Run & Play Space Small Animal Playpen
You can buy this sturdy playpen* in both small and medium sizes to suit the space requirements of both dwarf and Syrian hamsters.
It comes fully assembled and includes a convenient, durable, plastic mat.
You can find more information about playpens in this guide.
Best hamster stuff
What kind of stuff have you bought for your hamster? Does she have an ultra-deluxe habitat with color coordinated accessories?
Or do you have a low-maintenance hamster who's happy to live with the basics?
We'd love to hear your thoughts in the comments below.
Affiliate link disclosure: Links in this article marked with an * are affiliate links, and we may receive a small commission if you purchase these products. However, we selected them for inclusion independently, and all of the views expressed in this article are our own.
Resources