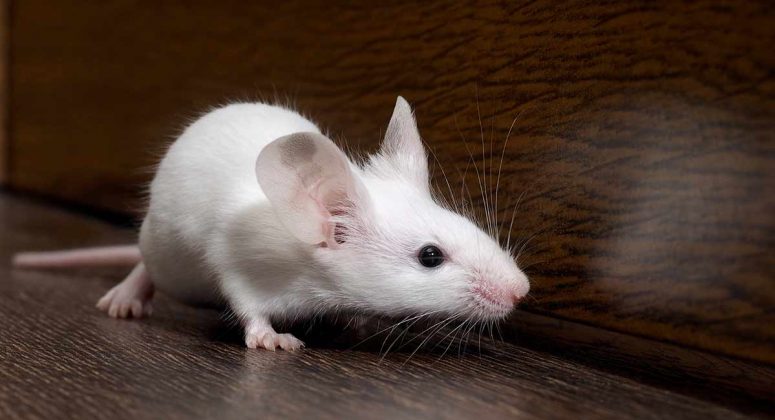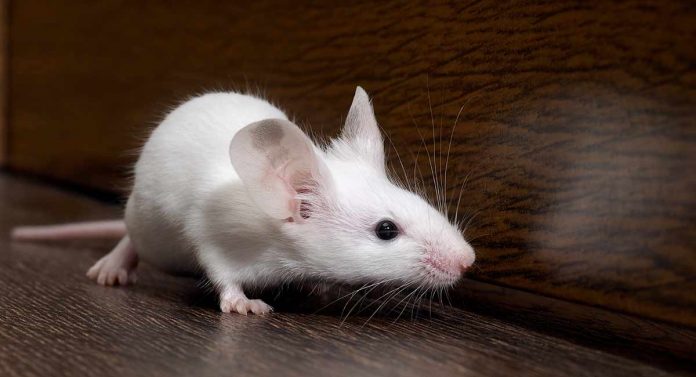 If you have a mouse, you definitely need the best mouse cage: a mouse running about the house is a bad idea indeed!
It just isn't safe, not to mention sanitary, for mice to have free rein of your floor space.
Plus, all house pets, including small critters like mice, need and deserve a comfy, cozy, safe environment that they can call their own.
Here we're going to take a closer look at mice cages so that you can choose the best pet mouse cage options to suit you and your little ones.
All of these products were carefully and independently selected by The Squeaks and Nibbles team. If you decide to make a purchase from one of the links marked by an asterisk, we may earn a small commission on that sale. This is at no extra cost to you.
What Is The Best Mouse Cage?
The best mouse cages give your pets plenty of room to play, a minimum of 1.5 cubic feet for two mice. But they also provide a high level of security. Avoid wide bars and openings as mice can squeeze through tiny gaps.
So how do you choose the best mouse cage?
What constitutes the best cage for mice? We're glad you asked!
That's because we're going to showcase the best mouse cages that will be both secure (mice can fit through tiny spaces) and give your furry friends enough space to happily roam about, and well, do what it is that mice do!
Our best mouse cage selections include a variety of options in a range of budgets.
Are you looking for a cheap mouse cage, a large mouse cage, or a plastic mouse cage? Maybe you'd prefer a glass mouse cage – also known as a mouse tank?
We've got all of these choices covered, plus we've included a fancy mouse cage or two in order to round out your mouse enclosure choices.
Mouse Cage Size
Before we start shopping, let's take a look at pet mice cages in regard to size requirements.
In general you want to purchase a cage that allows for at least 1 cubic foot of space for the "head of the household" mouse, while providing .5 cubic feet of space for each and every mouse relative living under the same roof.
But of course, no mouse is going to complain if you opt to provide him with a super-spacious mouse mansion, so splurging on a big mouse cage is always an option!
Plastic Mouse Cages
Why choose a plastic mouse cage?
For starters, they are lightweight and easily transportable. They're also easy to clean.
And like our first choice below, plastic is an economical option, especially if you are looking for a tank style cage.
Exo Terra Faunarium, Flat Home.* You can buy this attractive "room with a view" tank in either medium or large sizes.
It includes a transparent plastic door for easy access, and it provides the perfect way to transport your little one.
The slotted top cover offers terrific ventilation and the spacious tank is designed to be easy to clean and disinfect. It also serves as a good temporary housing or quarantine housing option.
The medium tank measures 14"Lx 8"W x 6"H.
YML Clear Plastic Hamster/Mice Cage.* This cute, habitat-included cage option comes in your choice of either pink or blue.
It includes a plastic base with a wire upper body. The wire bars are spaced at 3/8″ intervals.
Included with the cage are a dish, drink bottle, exercise ball, tube, and wheel.
Lee's Kritter Keeper, Medium Rectangle w/Lid.* This compact but sturdy plastic cage comes in mini, small and medium sizes.
The rectangular cage features a self-locking lid that has a hinged viewer along with feeder windows.
It is the perfect travel option for your mouse, as it has convenient carry handles for a secure transit. All sizes come with well-ventilated lids in an assortment of colors.
Glass Mouse Cages
For most mouse parents the best mouse cage is a standard glass aquarium/terrarium.
If you decide to go this route, keep in mind that the cage can be cumbersome to move about, depending on the gallon size you choose.
Nonetheless, a glass cage is an undeniably classic alternative to plastic and wire cages.
If you choose a glass cage, you need to also purchase a ventilated top to keep your mouse enclosed within the safety of his cage while providing enough air.
We've included two such options for you to choose from, one mesh, and the other wire.
PERFECTO MANUFACTURING 5 Gallon Glass Aquarium – All Glass Aquaria* This glass cage option allows full view of your little one, as it has no obstructive metal corners or panels.
The corner seals resist cracking and the sides are joined with a leak proof material.
The top and bottom edges feature protective vinyl molding in a basic black that coordinates with most decors.
Carolina Biological Supply Company Aquarium Tank, Glass, 5-1/2 Gal.* This basic glass cage comes with a 100% Satisfaction Guarantee.
It has a 5.5 gallon capacity.
And, according to the company, it is used by teachers, professors, homeschool educators, hobbyists, and professionals for a variety of purposes.
Kaytee My First Home Tank Topper.* Made with chew-proof coated wire (bar spacing is 1/2″) and stain-resistant plastic parts, this breezy topper measures 20″L x 10″W x 10″H, and fits a 10-gallon glass tank.
As a bonus you also receive a food dish, water bottle, shelving and ramps.
Exo Terra Screen Covers for 10 Terrariums.* This simple, no-frill, pop-on metal screen is easy to use, and can be handily hosed down in the yard if need be.
The screen comes in various sizes to fit aquariums measuring 10, 15-20, 50 gallons, and more.
Wire Mouse Cages
For some owners the best mouse cage will still be a wire cage.
Most wire cages have a solid, molded plastic base that is easily detached and easy to clean.
Unlike a 100% plastic cage, the wire top/siding makes it convenient to hang water bottles, toys, and other items for your mouse's comfort..
Mcage NEW Large Twin Towner Habitat.* If you're looking for a deluxe mouse cage, this option makes a terrific "mouse mansion."
The overall size is: 24.5"L x 14"W x 30"H and includes five levels and three doors.
The bar space measures 3/8″ and included are a food bowl, water bottle, colorful play tubes, exercise wheel and more.
Ware Manufacturing Home Sweet Home Pet Cage.* This functional wire mouse cage comes in three colors and three sizes: the medium size cage measures 28"L x 17"W x 15.5"H.
A large front opening means easy access to your mouse.
The plastic base is easy and simple to clean as it is made with stain and odor resistant materials.
Lixit Animal Care Savic Mickey 2 Mouse Cage.* If you have multiple mice, this spacious cage is perfect for big families. It is easy to assemble and has convenient carrying handles on either side of the wire top.
The narrow gauge cage is made in Belgium and measures: 31.5"H x 20"W x 15"H.
It comes complete with a convenient house, drinking bottle and bowl, as well as exercise wheel and feeding bowl.
Best Mouse Cages – A Summary
We hope you enjoyed our look at the best mouse cages!
Size is the primary consideration when choosing the best mouse cages, starting with 1 cubic foot of space for one mouse.
Every additional mouse living in the cage should have at least .5 cubic feet of space to call his or her own.
Keep in mind that many larger cages have a small footprint if they have multiple levels.
Whether you choose a plastic, glass or wire cage depends on your needs and sense of aesthetics.
If you want an easy-to-transport cage, an ample sized plastic or wire house is best. If you want an aesthetically pleasing cage that you plan to keep in one location, why not consider a glass option?
Do you have a favorite mouse cage? We'd love to hear your ideas in the comments section below!
Affiliate link disclosure: Links in this article marked with an * are affiliate links, and we may receive a small commission if you purchase these products. However, we selected them for inclusion independently, and all of the views expressed in this article are our own.