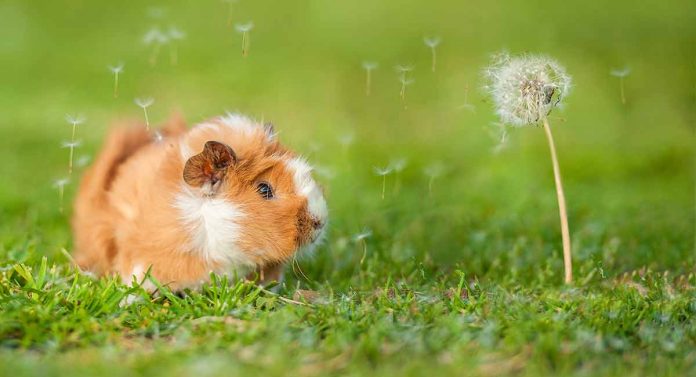 We've collected some of the best guinea pig videos online to share with you.
Guineas are sweet rodents who make delightful and loving pets.
Many people enjoy the company of a guinea pig, and lucky for us, love sharing their adorable antics on the internet!
We've scoured the internet and found twenty guinea pig videos on YouTube we think you are going to love.
Take a look below and let us know which of these videos are your favorites.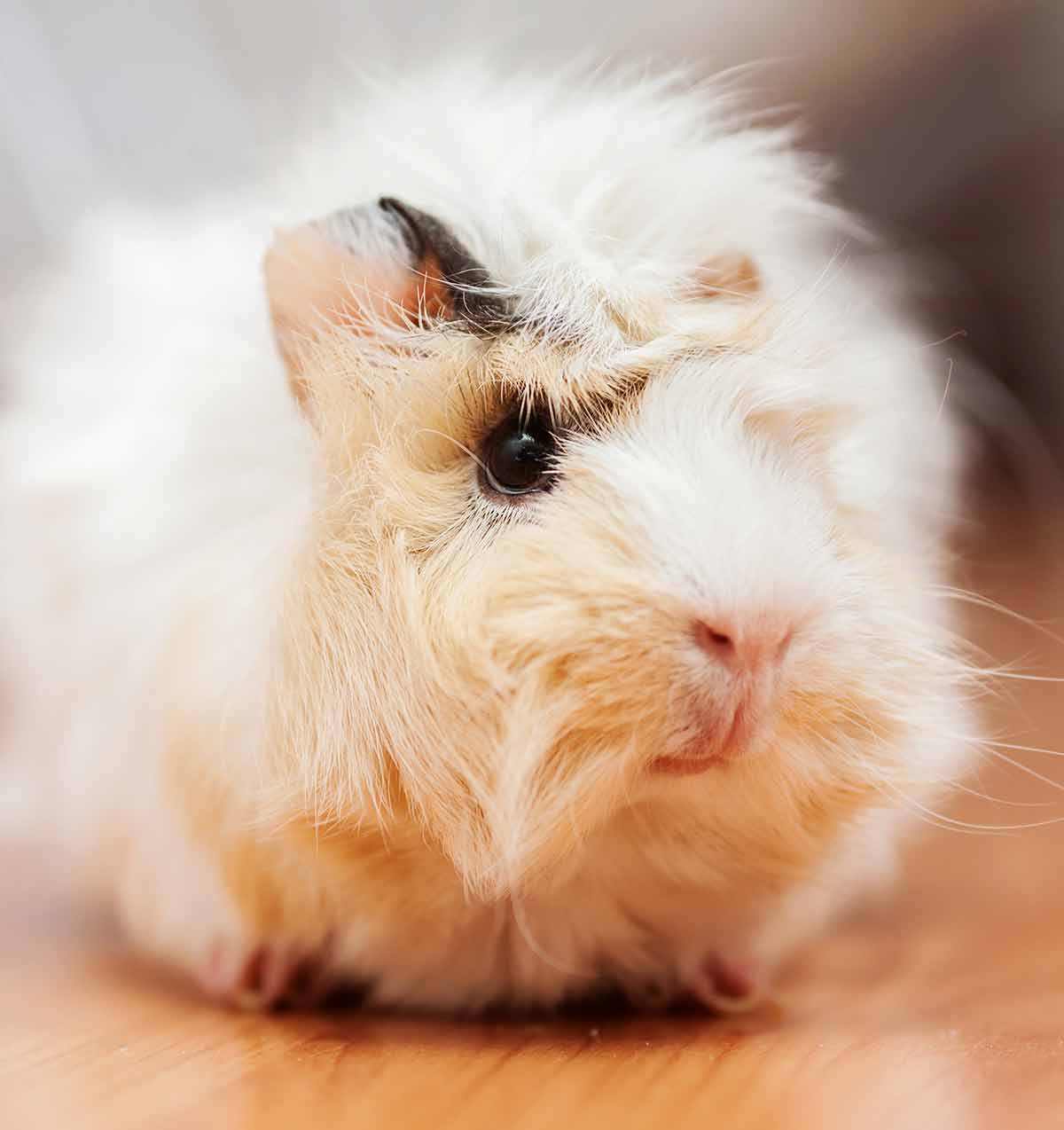 Cute Guinea Pig Videos
Guinea pigs are cute, there's no denying that.
With their wiggly noses and little pink feet, they are some of the cutest rodents around.
Due to this fact, there are tons of cute guinea pig videos to choose from online.
Take a look at some of the ones we found.
Squeaks and Nibbles – Guinea Pig Maze
Watch Piper and Mabel navigate and explore this homemade cardboard guinea pig maze.
With treats around every corner, playing in a maze has never been this much fun!
Guinea Pig Minecraft Maze
If you've ever played the hit game Minecraft, you know that anything can be made of blocks.
These cool guinea pigs are learning to play in their very own Minecraft Maze of Doom!
Of course by doom, we mean treats, games, and lots of fun with their best human pal.
Smartest Guinea Pigs Do the Coolest Tricks
Ace and his brother Ceico are two super smart guinea pigs who have worked hard and learned a ton of cool tricks from their mom!
Watch them play basketball, jump through hoops, and have fun spending time with their favorite human.
Guinea Pig in Funny and Cute Dragon Outfit
This cute guinea is so very patient and allows his human to dress him in an adorable little dragon outfit!
He's unsure about it at first, but quickly gets used to the awesome costume.
Soon enough, he'll be storming a tiny castle and stealing a little princess.
Or maybe just hanging out on the couch in a sweet outfit.
Guinea Pig Bridge at the Nagasaki Bio Park
The Nagasaki Bio Park is a zoo and botanical garden in Japan.
Their wide variety of wildlife includes an entire tribe of guinea pigs!
These lucky guinea pigs were built a special bridge to play and travel on inside their homes.
Watch them running and playing on the Guinea Pig Bridge.
This amazingly cute guinea loves to be brushed down after her bath time.
She lets her human scrub down her ears, chin, and cheeks.
Being pampered never felt this good!
Cute Guinea Pigs Eating Parsley
These four guinea friends make quick work of their bundle of a delicious parsley snack.
Stay tuned to the very end for the best part!
Guinea Pig Loves Bath Time
Stewie the guinea pig loves bath time.
He is perfectly happy to hang out in the bubbles and water.
Who knew getting squeaky clean could be this adorable?
Funny Guinea Pig Videos
Not only are guinea pigs adorable, they can be absolutely hilarious.
A funny guinea pig video never fails to brighten our day.
We put together a list of some we've found and want to share with you.
To the Guineamobile
Carmy and Claire are two sweet and cute guineas who fight against the mischievous Dr. Trouble, who wants nothing more than to steal their lettuce.
Watch them band together and defeat the mean Dr. Trouble and retrieve their dinner!
To the Guineacycle
The adventuresome duo returns as the mean Dr. Trouble makes a jailbreak and flees justice.
Will our heroes be able to stop him?
To the Guineacopter
Back for one last adventure, Carmy and Claire face down the mean Dr. Trouble and the Trouble Twins for a final stand off.
Guinea Pigs Jumping Over the Lava
Play time with your favorite human sometimes means great games of pretend.
In this case, the floor between the carpets is lava…
Watch out!
Guinea Pigs on Bikes
These two guinea pigs love to ride around on their matching bikes while wearing their matching helmets.
Roll out and stay safe, guineas!
Guinea Pig Talking Video
Guinea pigs are well known for their distinctive chirps, squeals, squeaks, and even purring.
Many guinea pig owners love the sound of their happy guineas talking away.
Check out these videos of happy guineas showing us their best squeaks!
Squeaks and Nibbles – Happy Sounds
Seven noisy guinea pigs enjoying their yard, snacks, and each other's company.
Extremely Excited Guinea Pig Baby
Super cute three-week-old baby guinea squeaking away while waiting for a snack.
Funny Talking Guinea Pig Videos
As we already know, normally guinea pigs talk by squeaking, squealing, purring, and chirping.
However, these hit videos show that with a little voiceover help from their humans, there is no limit to how funny a guinea pig can be.
Pet Interviews – Guinea Pig
This sweet guinea pig talks about his love of turtles, chewing on toilet paper, and how it's no fun being an only pet.
Two Guinea Pigs on the Merits of Pumpkin Spice
Two guineas discuss adding pumpkin spice to more foods than just pumpkin, and whether or not you can smell a commercial through the TV.
Baby Guinea Pig Videos
The only way guinea pigs can get any cuter is when they are babies.
Itty bitty baby guineas are sure to make a hit viral video.
Here is our collection of baby guinea pig videos that we absolutely love.
Pop Popcorning Babies
These little baby guineas are having a blast 'popcorning' around. It's exercise and fun at the same time!
Baby Guinea Pig Eats Tiny Cake
A baby guinea chows down on a delicious little cake made just for guinea pigs.
My Baby Guinea Pig Okapi Squeaking Very Loud
An adorable baby guinea pig squeaks away at the camera, enjoying the limelight.
Summary
We hope you've enjoyed our collection of amazing guinea pig videos.
Which guinea pig video do you think was the best one?
Do you prefer cute or funny videos of guinea pigs?
Do you have a favorite guinea pig video that didn't make our list?
Let us know in the comment section below!