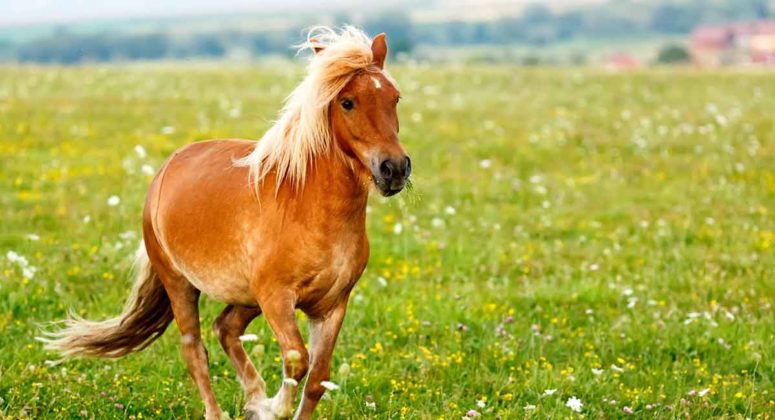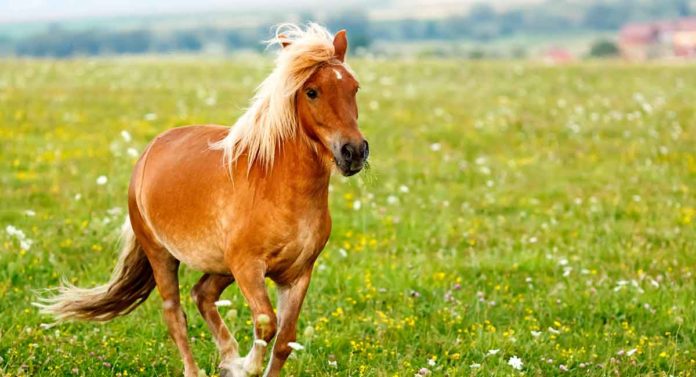 Picking out pony names for a new equine family member sure is exciting!
Whether you want something funny, cute, cool, or tough. We've got lots of ideas in all kinds of styles.
So, let's get started!
Top 90 Horse Names
First, here are our top 90 favorite horse names:
Cookie
Sadie
Peony
Sedona
Britney
Bonnie
Suzy Q
Laura
Izzy
Treasure
Chanel
Patsy
Sebastian
Chet
Angus
Khan
Jake
Fargo
Darryl
Tripper
Billy Bob
Stanley
Luke
Arthur
Fred
Gypsy Rose Lee
Sentry
High Ball
Hurry Up
Small World
Pita Chip
Land Yacht
More Cowbell
Scotch N Soda
Rico Suave
I'll Just Have One
Whoop-si-Daisy
You Go Girl (Guy)Fancy Pants
Flim Flam
Cranky Doodle
Babs Seed
Chancellor Neighsay
Raven Inkwell
Bulk Biceps
Prince Blueblood
Sweetie Drops
Lyra Heartstrings
Octavia Melody
Dr. Hooves
Lemon Hearts
Sugar Pie Honey Bun
Cash N Carry
Cocoa Puff
Little Acorn
Flim Flam Man
DJ Neighs-a-Lot
Spongebob Squarepony
Pony Dot Com
Al Capony
Drama Queen
Napoleon Ponyparte
Himself the Elf
Thundering Sneakers
Roughing It
Buffalo Bill
Chieftain
Monte Cristo
Blazing Saddles
Bad Romance
Sizzle and Spice
Hob Goblin
Tonka Truck
Just Try It
Buck Stops Here
Luna Tic
Mary Quite Contrary
Sun Flower
Fire Starter
Flintlock
Back in the Saddle
Horse Power
El Jefe
Scarlett O'Hara
Trots On Demand
Shorty Get Down
Slow Motion
No Bucking Way
You're Looking At It
Too Much
She's A Brick House
Pony Names
You and your pony are embarking on a whole new adventure together, and you want to pick the perfect name!
There are lots of fun ways to narrow down your selection of ideas. For example, you might want to focus on cute or funny pony names.
Or maybe you want to find one that is utterly cool or unique.
Choosing a name based on your pony's gender is another great approach.
We hope you will consider this article as your pony names hub as you start the process of brainstorming the best pony names.
Choosing Pony Names
Did you know there are more than 200 known equine breeds – both horses and ponies – in the world today? Learning more about your new pony's breed and history can be one great way to come up with creative pony names.
In this article you will be able to browse through more than 350 ideas, including the best pony names, great choicess for boys and girls, cute, funny, unique and tough pony names.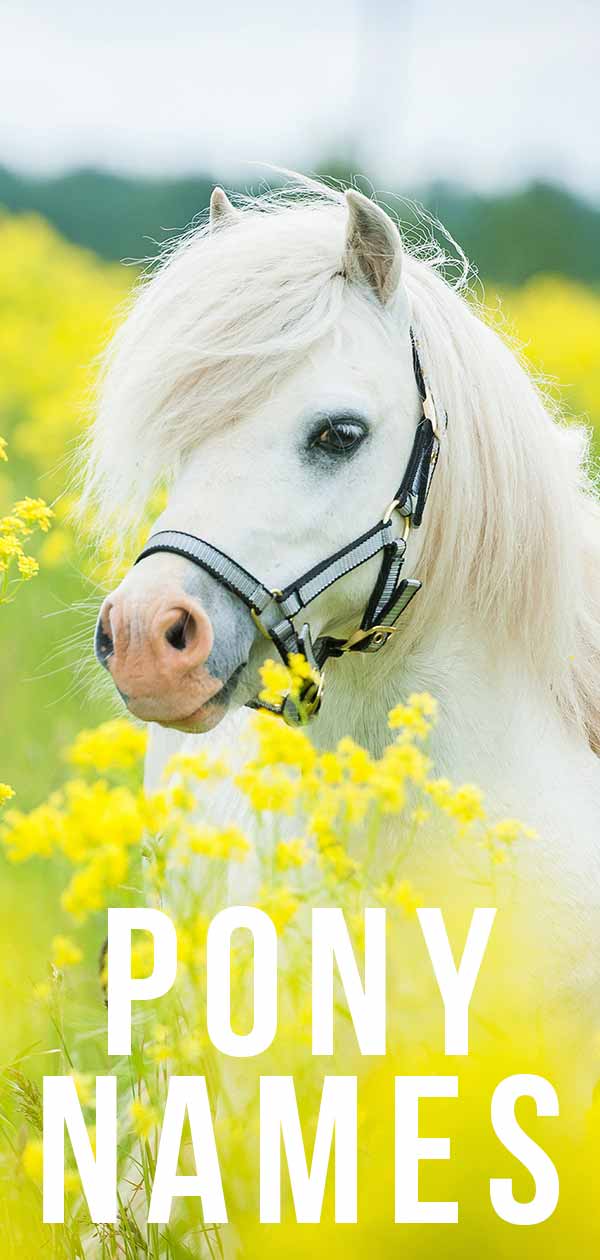 Here are a few pony names tips to help you focus your brainstorming:
First, it can be smart to choose a shorter name (or a name that can be shortened into a nickname) since you will probably be saying it a lot!
Secondly, if your new pony is for a young rider, choosing a short, easy-to-pronounce name may be easier for them to say.
Third, choosing a name that doesn't sound too much like common training commands can avoid confusion during training sessions.
And fourth, if you plan to show your pony, you may want to check with the show organization to find out if there are any specific naming guidelines to consider.
Best Pony Names
According to one analysis of an estimated 14,000 horse names, these are the 10 all-time best pony names.
Peanut
Daisy
Cinnamon
Blaky
Scooter
Missy
Palomo
Bella
Annie
Flash
Female Pony Names
On this list of female pony names you will find a very diverse selection of names ranging from cute and sweet to mystical and exotic.
If you are undecided between two or more female pony names, it can be helpful to try each one out on your new pony and see which one seems to suit her best!
Vera
Emmeline (Emma)
Polly
Heidi
Molly
Poppy
Pearl
Honey
Angel
Misty
Nellie
Ruby Rose
Gidget
Lydia
Star
Isla
Portia
Jody
Sunny
London
Freya
Marguerite (Maggie)
Grace
Sue
Katie
Lizzie
Dottie
Adelina (Ada)
Kyra
Annie
Margarita (Rita)
Magnolia
Paris
Jasmine
Ginger
Prada
Kiwi
Tulip
Male Pony Names
From funny to fierce, noble to normal, this list of male pony names gives you lots of naming ideas to consider!
Trevor
Bobby
Teddy
Justin
Toby
George
Lewis
Morgan
Leo
Norm
Franklin
Mickey
Earl
Gerard
Columbus
Abraham (Abe)
Milton
Dale
Oscar
Augustus (Gus)
Roy
Tonto
Orin
Duke
Chester
Jack Be Nimble
Mack
Tex
Cactus Jack
Domino
Joe
Wallace (Wally)
Chad
Ferdinand
Hidalgo
Oliver
Frank
Cool Pony Names
These cool pony names run the gamut from pop culture to western history to famous equines and their owners.
Walking After Midnight
Rosewater
Prairie Rose
Solar Eclipse
Snapple
Mr. Tibbs
Wild Angel
Orchid
Moonlight
Pony Bob
Wild Bill Hickok
Midget (Midge)
Surfer Dude
Curious George
Tallulah
Montoya
Destiny
Prince Harry
Pecos Bill
White Lightning
Paul Revere
Don Juan
Chief Crazy Horse
Trigger
El Diablo
Silver Bullet
Little Blossom
Dream Catcher
Tiger Lily
Starlight Starbright
The Phantom
Sassy Pants
Li'l Miss
Dusty Miller
Doctor Dolittle
Lunar Landing
Quick on the Draw
Cute Pony Names
There is no doubt the "My Little Pony" franchise has some of the cutest pony names ever!
We think you will love these cute choices inspired by some of the all-time most popular "My Little Pony" characters.
If you want to try your hand at creating your own "My Little Pony" name for your new pony, this name generator tool is lots of fun!
Twilight Sparkle
Pinkie Pie
Applejack
Princess Celestia
Princess Luna
Fluttershy
Rainbow Dash
Scootaloo
Sweetie Belle
Queen Novo
Shining Armor
Princess Cadance
Sunset Shimmer
Flash Sentry
Apple Bloom
Granny Smith
Daring Do
Snow Drop
Cup Cake
Sassy Saddles
Fizzlepop Berrytwist
Sapphire Shores
Big Macintosh (Big Mac)
Rarity
Princess Skystar
Furry Heart
Derpy Hooves
Pinkamana
Star Swirl
Carrot Cake
Trixie Lulamoon
Snips
Cozy Glow
Zecora
Mayor Mare
Cheerilee
Hoity Toity
Funny Pony Names
These funny pony names take inspiration from popular songs, celebrities, movies, quotes and curiosities. Each one is hand-picked to help get your own name-brainstorming juices flowing!
Plush & Perfect
The Hoofmaster
Wild Zephyr
Fabio
Stud Muffin
Bubblegum Bubblegum
Freckles
Tiny Dancer
Country Bumpkin
Andale Andale
Marco Polo
Smokey Joe
Tubby Tubkins
Low Rider
Blue Grass
Dasher
On Comet
Batman
Supergirl
Cannonball Run
Pony Express
Flash Gordon
Bucking Bud
Lucky Winner
Ol' Paint
Saddle Up
Mane Event
Tiny Bit
Pony Soprano
Sugar Cube
Priceless
Nugget
Whiskey Before Breakfast
Slim Pickens
Bob Zilla
Spice Girl
Houston We Have a Problem
Unique Pony Names
It is quite common and popular in professional equine circles to give horses multi-part names.
Whether your focus is to choose a single or multi-part name for your new pony, this list of unique ideas has lots of new names to ponder!
The Stranger
Eponymous Equine
American Beauty
Southern Belle
Fire in the Belly
Meriweather
Lady Jane
Lumpy
Toyo
Driftwood
Arkle
Minko
Luksi
Maya
Shyann
Roll the Dice
Tag You're It
Hoot n Holler
Spumoni
Little Shamrock
Plenty Coups
Wild At Heart
Tomahawk
One Horse Town
Untamed Heart
Pale Rider
A Horse With No Name
Harry Trotter
Rocking Horse
No Horse of Mine
Curly Bill
Calamity Jane
Jupiter Moon
Three Strikes You're Out
Water Lily
Road Runner
Tough Pony Names
Historically, ponies have been bred to be tough, sturdy, strong and tireless. These tough pony names aim to capture the endurance, courage, smarts and spunk of ponies past and present!
Spitfire
Tugboat
Discord
Twister
Spike
Majesty
Khan
Bullseye
Mad Max
Tempest
Shadow
Jacko
Diesel
Wildfire
Ace
Tornado
Lefty
Buster
Xena
Zorro
Captain Hook
Lady Hook
Lightning
Bronco
Marquise
Marquess
Chariot of Fire
Dispatch
Lionheart
Warpath
The General
Zelda
Widow Maker
Gunpowder
Warrior
Boomerang
Major
Fun Facts About Pony Names
Depending on who you ask, the term "pony" can mean a great many things. In some equine circles, a pony is the horse who walks in front of a racehorse to get him to go into the narrow racing stall.
Alternately, a pony is a horse used during training to calm and focus the horse being trained.
For official horse and pony association registration purposes, any equine that stands between 46 inches and 58 inches tall (hoof to withers) is typically considered pony-sized.
But this measurement restriction does not apply to miniature horse breeds, many of which top out at no more than 34 inches tall (hoof to withers).
Thanks to the work of equine researchers and archaeologists, we know ponies have been our companions for centuries.
What About Your Pony?
Congratulations on your new equine family member! We hope you have enjoyed browsing through these curated lists of pony names and have found lots of naming inspiration here!
When you do pick out your new pony's "forever name," please bookmark this article and stop back by to share the one you chose and the story behind it!
References And Further Reading