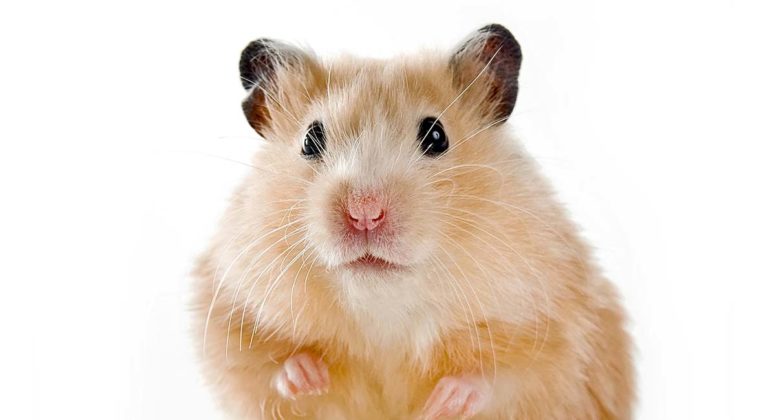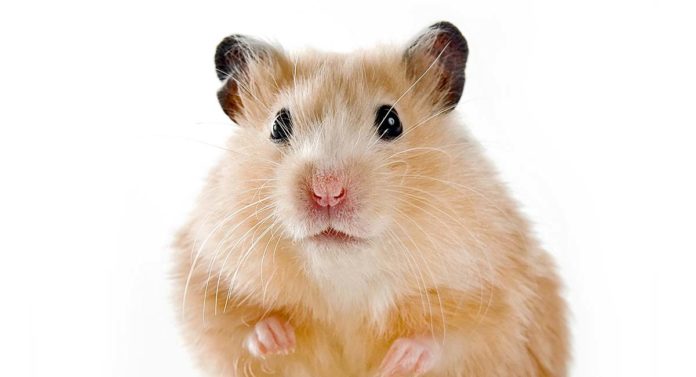 Finding ideas for Hamster names is easy, but choosing between so many great Hamster names can be tough!
Here are 100 of the best Hamster names to kickstart the process:
Angie
Augustus
Annabelle
Atticus
Bella
Booboo
Bob
Buttercup
Bubble
Bounty
Clover
Cutie
Crumpet
Colin
Daisy
Darling
Dudley
Dilly
EekerSqueaker
Egbert
Ellie
Erin
Fudge
Falafel
Fig
Fluffy
Gem
Goldie
Gin
Gladiator
Horace
Hetty
Humpty Dumpty
Heffalump
Honey
Ignacious
Ickle Pickle
Iona
Ivy
Jumble
Jiminy
Jessie
Jilly
Lollipop
Lucy
Lucky
Lovebug
Loopy
Loaf
Lemon
Minnie
Munchkin
Mumbles
Misty
Monster
Nigel
Nitwit
Noodle
Nancy
Olive
Otto
Orzo
Orion
Opal
Purdy
Pansy
Pudding
Poppet
Rosie
Rumpole
Rodney
Rufus
Ruby
Rigby
Riley
Smudger
Splot
Smokey
Sooty
Sid
Sally
Trevor
Toast
Taffy
Tinkerbell
Titch
Violet
Vivi
Villanelle
Voldemort
Winnie
Wilbur
Wotsit
William
Waldo
Zelda
Zuma

Hamster Names
Are you the proud owner of a new Hamster? Are you in need some Hamster names? If so, then you're going to love this article!
But before we begin talking about Hamster names, let us start by saying congratulations! It's always awesome to get a new pet, and Hamsters are not only fun, fluffy, and cute, but they are also intelligent, loving, and social.
Thanks for trusting us to embark on the beginning of Hamster parenthood with you by helping you pick out a name for your new furry little friend.
We've got over 200 perfect names for your Hamster just for you. But first, let's talk about the importance of naming your new pet and whether or not your new Hamster can learn his name.
Choosing Hamster Names
Part of the fun of getting a new pet is choosing his or her name, and Hamsters are no exception. You've set up your Hamster's cage, you've given him a jazzy running wheel, the best bedding, and even a few little chewie treats and tunnels to play in.
Now, you just need to give him the perfect name.
We've got over 200 of the best hamster names available, and that's a good thing because did you know that the process of picking out your Hamster's new name is all a part of the bonding process?
So, take your time, get your friends and family involved, and find the name you think best suits your little fluff face best.
But is naming your Hamster just for you, or is it possible for the little guy to learn his name?
Here's the deal. While your Hamster may not totally register that his name is actually his name, he can come to know the sounds register it as familiar. In fact, you can teach your Hamster to come when called by saying his name before giving him a tasty treat.
Hamsters actually have great hearing and a decent memory and can begin to associate the sound of their name with something yummy, which can often lead to your Hamster coming to you when you call him.
With that in mind, you may want to pick out a Hamster name that you are totally okay with repeating often, especially if you plan on trying to train your Hamster to come when called.
Alright, let's get on with it! Let's take a look at some of the best Hamster names of 2019!
Best Hamster Names
Hamsters are an incredibly popular pet all across the world, with millions of Hamster owners searching the internet far and wide for breed information, care advice, and names.
If you are wondering what some of the most popular Hamster names of this year are, then look no further.
The list below counts down the top 30 most popular and best names.
| | | |
| --- | --- | --- |
| Chester | Teddy | Snowball |
| Muggsy | Cedar | Minnie |
| Gus | Apple | Whiskers |
| Happy | Chewie | Cinder |
| Chuck | Beasley | Brownie |
| Pepper | Dolly | Ginger |
| Cheeks | Tiny | Buttons |
| Hammy | Winnie | Coco |
| Pip | Bonnie | Angus |
| Pablo | Cotton | Boris |
Female Hamster Names
Is your new Hamster a sassy little lady? Then you may want to give her a pretty, lady-like name.
Of course, if you love one of these names and have a boy Hamster, there are no rules. You do you and name your Hamster whatever you want.
This is just a list of twenty female sounding names we love.
| | |
| --- | --- |
| Princess | Maggie |
| Lady | Gypsie |
| Annabelle | Ella |
| Bella | Blondie |
| Harper | Holly |
| Emma | Pearl |
| Lacy | Tinkerbelle |
| Snow | Lily |
| Queenie | Annie |
| Babs | Dutchess |
Male Hamster Names
Is your Hamster a tiny ball of furry testosterone? If your manly little Hamster needs a manly little name, then have at it.
Of course, if you have a female Hamster and like one of these male names below, go for it. And just for fun, here's a story.
I once had a Hamster for a whole year before I learned he was actually a she. Her name was Klondike.
I'll admit, if I had known she was a girl up front, I probably still would have named her Klondike. So, with that being said, here is a list of male names for your male (or female) Hamster.
| | |
| --- | --- |
| Bruce | Archie |
| Pablo | Bobo |
| Winston | Alfy |
| Bruno | Bernard |
| Charmin | Dexter |
| Bear | Ace |
| Hairy | Buzz |
| Franklin | Jack |
| Jasper | Carson |
| West | Buddy |
Cool Hamster Names
Is your hamster cool?
Maybe he has some swaggy colors in his fur or a super chill personality. Maybe your tiny cotton ball has a Hamster mohawk or just waddles with some extra pep to his step.
If your hamster is the coolest rodent on the running wheel, then here is a list of cool names to suit him.
| | | |
| --- | --- | --- |
| Boomer | Harley | Arrow |
| Cooper | Racer | Diesel |
| Jazz | Chip | Saylor |
| Tex | Tag | Lex |
| Ripley | Piper | Crew |
| Blitz | Rosco | Hudson |
| Axel | Bram | Archer |
| Jet | Sting | Clover |
| Skip | Zip | Motor |
| Jojo | Shades | Captain |
Cute Hamster Names
Hamsters are cute. No one can argue that. Their little ears, their little feeties, their tiny tails. Oh my gosh, we are literally melting over here from cuteness overload.
And the way they chew. And the way their cheeks get all fat when they hoard food. GAH.
Ahem— Where were we? Oh yes.
Here is a list of thirty of the cutest names we could find for Hamsters.
| | | |
| --- | --- | --- |
| Dot | Cookie | Bumblebee |
| Pebbles | Hartley | Nugget |
| Mugs | Baby | Goldilocks |
| Fluffy | Munchkin | Bubba |
| Whiskers | Snuggles | Hershey Kiss |
| Fluff Nugget | Doodles | Pepper |
| Dots | Muffin | Chuckles |
| Elmo | Ladybug | Snickers |
| Snowball | Maple | Noodle |
| Peanut | Coco Nose | Tiny |
Funny Hamster Names
Sometimes you come across a Hamster that is just loaded with personality. Is your Hamster simply hilarious in everything he does?
Does he dive bomb his food dish, fall out of his running wheel, bury his head in his bedding and think you can't see him?
If your Hamster is a natural little goof and you want a funny name to match up with his funny personality, then this is the list for you.
Take a look at these twenty hilarious names!
| | |
| --- | --- |
| Hamburger | Mr. Niblet |
| Sir. Squeaks-a-Lot | Madam Nibbles |
| Mr. Pickles | Hamilton |
| Miss Wigglesworth | Cheeky |
| Waddles | Chubby |
| The Hamburgler | Stewart Little |
| Cotton Ball | Dr. Hamstring |
| Rhino | Hamalot |
| Houdini | Jon Hammster |
| Roly Poly | Ham and Cheese |
Unique Hamster Names
Look, you know your Hamster is one of a kind. There may be millions of these little guys in the world, but your little guy is obviously the crème of the crop.
That Hamster of yours stands alone and he needs a name that is as unique as he is.
That's why this list of 30 totally out-there, one of a kind, unique names is perfect for you.
See for yourself.
| | | |
| --- | --- | --- |
| Ditto | Bilbo | Beasley |
| Apple | Catnip | Disco |
| Bernard | Biscuit | Cashmere |
| Caesar | Butterball | Domino |
| Abracadabra | Ali Baba | Buffy |
| Erma | Argola | Ashes |
| FeeFee | Franklin | Doughnut |
| Magenta | Chiquita | Emeril |
| Adrasta | Cirrus | Kernel |
| Sunny | Capuccino | Flick |
Tough Hamster Names
Hamsters may not be known for their notorious toughness, but they can still pack a punch if they want to.
In fact, a study done by the Royal Society of Open Science found that Hamsters actually have moods!
So, if your Hamster is a rough and tough baddy who needs a rough and tough name to suit his persona, then you're in luck.
Here are twenty of the baddest names in town for that tough Hamster of yours.
| | |
| --- | --- |
| Stitch | Tiger |
| Fang | Darth Vader |
| Arya | Trigger |
| Snap | Slytherin |
| Claw | Gunner |
| Captain Hook | Skeleton |
| Raider | Voldemort |
| Bullet | Bones |
| Jaws | The Dark Lord |
| Killer | Viking |
Fun Facts About Hamster Names
Hamsters are amazing little creatures and are not always given the credit they deserve. As we mentioned briefly above, studies have shown that Hamsters can be moody!
And just as they can be moody, they can also be happy! If you think your Hamster is having a bad day, try giving him a bit more bedding, changing out a new chewing block, or offering him a bigger running wheel.
Chances are that your glum little guy will perk right up!
Other studies have shown that Hamsters have pretty good memories! In fact, many Hamsters are able to recognize different people based on their scent and can learn who their human family is.
What is your favorite thing about Hamsters? Drop us a comment down below and tell us what you love most about your tiny furry counterpart.
References