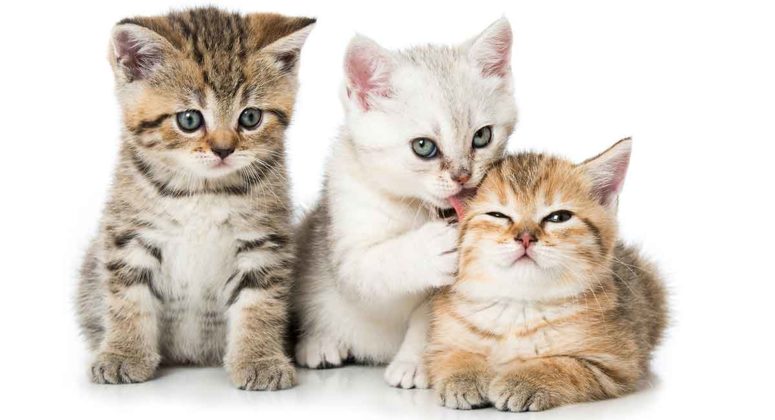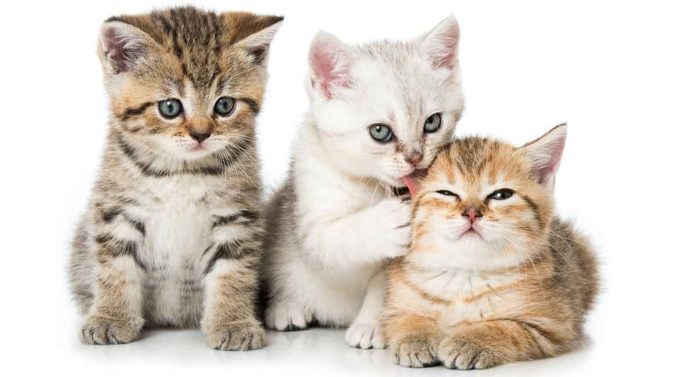 Cute cat names come in so many forms! New baby kittens are lively, affectionate, loving and often unexpected. Today we'll share the best cute cat names around. From trending topics to tv shows, movies and celebrities, to unique themed ideas and off-the-wall inspiration.
Contents
Choosing between cute cat names can be a highlight to pass the time while you wait for a new cat or kitten to come home. Whether you're stuck for inspiration, or just want to see what ideas are out there, we've got plenty of names for you to choose from.
Choosing Cute Cat Names
As you begin brainstorming adorable cat names, here are a few naming tips that might help you narrow down your search:
For ease of training, pick a name that is three syllables or shorter, or a name you can shorten to just one or two syllables.
Steer clear of any names that sound too phonetically similar to training commands you want to teach your new cat.
If you can't decide between two or more names, try each one out on your new cat and see which one seems to get the best response!
It is also perfectly fine to give your new feline family member a first name and a middle name if you are having trouble picking just one name.
Study your cat's appearance, eye and fur color and pattern, unique personality traits, food preferences, and other attributes as another rich source of naming inspiration.
Top Cute Cat Names
We've got lots of ideas, starting with these, our top 100:
Avalon
Albus
Arriety
Arthur
Alice
Boomer
Blossom
Bunty
Bing
Cora
Cecily
Caramel
Charlie
Chubby
Dave
Delilah
Deedee
Duffle
Doug
Dove
Dylan
Ernie
Eliza
Ebony
Eke
Finlay
Fudge
Flossy
Furby
Fig
Fawn
George
Googoo
Gracie
Grumpy
Glitterbug
Harry
Hufflepuff
Handel
Holly
Honey
Iggy
Izzy
Indie
Isla
Jake
Javord
Jilly
Jay
Jolly
Jasmine
Jude
Kitty
Kumquat
Kissinger
Kasper
Lilly
Lovebug
Loras
Lulu
Mabel
Munchkin
Marley
Molly
Milly
Mac
Mossy
Moofy
Nugget
Noodle
Norbert
Nessie
Prince
Princess
Penelope
Perry
Peach
Pringle
Percy
Queenie
Rainbow
Roly
Roger
Rudy
Sparkle
Smudge
Seraphina
Splat
Titch
Tuffnut
Tiggy
Toodles
Ursa
Verity
Vinnie
Vol-au-vent
Winston
Wanda
Zebedee
Zoinks
Cutest Cat Names
It is not at all uncommon to see cat name trends fluctuate. Often, this is based on the movies, books or even Instagram felines that are most popular when you bring your new cat home. However, there are also some staple classic cat names that never seem to go out of style!
These are some of the best cute cat names according to popular cat naming trends as of the time of publication.
Luna
Bella
Oliver
Leo
Lucy
Daisy
Milo
Loki
Stella
Simba
Female Cute Cat Names
It's not hard to come up with lots of ultra-sweet and feminine cute cat names. The difficult bit is choosing between them! These female cute cat names are short and sweet, just like your precious new fur baby. Of course, your boy cat won't know any different if you choose one for him as well!
Amethyst
Bess
Crystal
Pippa
Lulu
Penny
Minnie
Alexa
Nala
Sadie
Sascha
Leelou
Chloe
Ariel
Maggie
Poppy
Millie
Zita
Tulip
Kaya
Male Cute Cat Names
Even the biggest tom cat usually turns into a cuddly baby when there's a warm lap or a packet of Dreamies at stake. You can honor your tom with one of these male cat names, or give them to a girl kitty instead. (If James is good enough for Ryan Reynolds and Blake Lively's daughter, it's good enough for us!)
Albert
Toulouse
Alvin
Mickey
Alfie
Ike
Max
Sam
Theo
Gus
Logan
Cash
Bruce
Manny
George
Spike
Wyatt
Claude
Wayne
Corbin
Cool Cute Cat Names
Simply being born feline gives your new kitty coolness and cuteness in spades. We think you'll love the naming ideas in this list of cool cute cat names.
Midge
Petit Four
50 Cent
Tater
Minion
Jiminy Cricket
Sonic
Zippy
Stimpy
Nemo
Boba
Lionheart
Zesty
Suzuki
Sugar Baby
Little Meow
Tiggerlicious
Pita Pumpkin Eata
Mouseketeer
Big Bada Boom
Cuter Than Cute Cat Names
If naming a rescue cat or kitten isn't the opportunity to realize your campest, kitschest, most flamboyant naming ideas, we don't know what is. No other animal could pull off these cuter than cute cat names with poise and nonchalance.
Jessica Rabbit
Sausage
Pooky
Nermal
Little Bit
Twinkle Toes
Lucky
Fluffy
Tiny
Baby
Pompom
Junior
Winnie (the Pooh)
Blackberry
Beanie
Pixie
Ziti
Princess Buttercup
Star Bright
Mae Belle
Funny Cute Cat Names
These funny cute cat names do their best to capture the feline comedian hidden inside your adorable new kitten or rescue cat.
Shorty
Hot Dog
iCat
Yoda
Mini Me
Toto
Pocket Rocket
Magpie
Here Mousie
Pop Tart
Lilieput
Alley Cat
Tinker Toy
Chipmunk
Peanut
Hiccup
Pixel
Tiddly Wink
Twinkie
Priceless
Unique Cute Cat Names
These unique cat names head into international waters to find inspiration from languages around the world.
Posy (English for "little flower")
Sagira (Egyptian for little one")
Nina/Nino (Spanish for "little girl" or "little boy")
Paliki (Hungarian for "little")
Chica/Chico (Spanish for "little girl" or "little boy")
Piccolo (Italian for "small")
Breve (Italian for "brief")
Pequena (Spanish for "small")
Mali (Croatian for "small")
Petit (French for "small")
Lille (Danish for "small")
Maly (Polish for "small")
Klein (Dutch for "small")
Ndogo (Swahili for "small")
Aiko (Japanese for "little love")
Demi (French for "half size")
Karina (Scandinavian for "little dear")
Lunetta (Italian for "little moon")
Tulla (Irish for "little hill")
Umayma (Egyptian for "little mother")
Tough Cute Cat Names
It can be hard to look truly tough when you are blessed with sweet and fluffy features! But just because the outside of your kitty is soft and huggable doesn't mean there isn't a whole lot of power and personality packed inside that pint-sized skin. Here's hoping one of these tough cat names sums up your sweet feline's personality precisely!
Olympia
Thor
Bonnie
Clyde
Bonzai
Chase
Tyrone
Hijinx
Bruno
Cossack
Ninja
Ripley
Jonesy
Butch
Khan
Judo
Tarantino
Mystique
Sheba
Katniss
Fun Facts About Cute Cats
All kittens are cute. But did you know that just like people, they're all born with blue eyes? Their blue peepers will be sealed tightly shut until they're seven to ten days old. And after that, they'll only stay blue until about six weeks old. From then, their adult eye color will start to develop.
One of the smallest breeds of cat is the diminutive Singapura. These friendly cats rarely tip the scales at more than eight pounds. They're sometimes also known as "love cats" in their native Singapore.
Perfect Cute Cat Names
Congratulations on your new mini feline family member! We hope you have found a wealth of cute cat names inspiration in this article.
When you choose your new kitty's "fur-ever" name, please drop back by and post a comment to share what name you chose and the story behind it. We love to learn from our readers!
More Name Ideas
Whether you've got a cute kitty or another pet, we have plenty more ideas for you! Take a look at some of our other favorite animal names below:
Or if you want more cat articles, take a look at can cats eat turkey?.
References And Further Reading