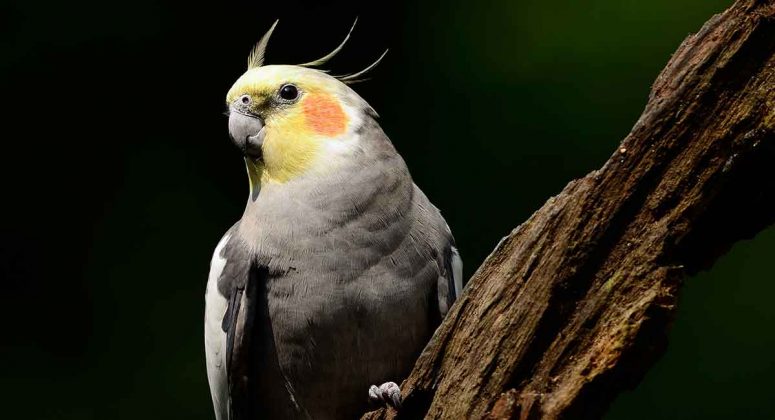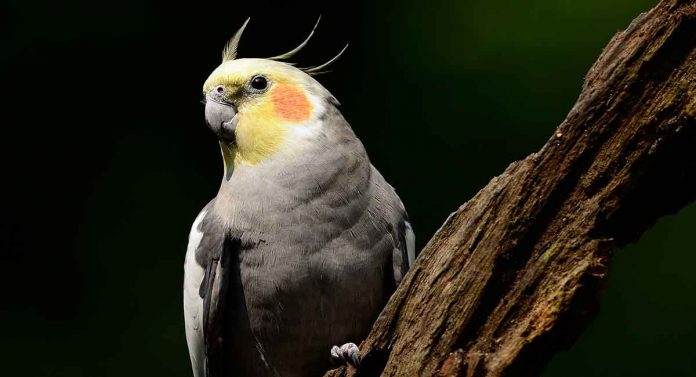 Cockatiel lifespan can vary quite a bit between wild cockatiels and domestic (pet) cockatiels.
In fact, research shows that the cockatiel life expectancy can be extended by a decade or more with a little help from you, your cockatiel's owner!
Learning more about how long do cockatiels live in captivity and your part in that can help you make sure your precious pet lives the longest, healthiest, happiest life possible!
What is the life expectancy of a cockatiel?
After the parakeet (budgerigar), the cockatiel is the most popular pet bird.
These loving, loyal and affectionate birds tend to bond very closely with "their" people and the reverse is often just as true!
So it just makes sense that you want to make sure the cockatiel lifespan in captivity is as long as possible!
In the wild, a cockatiel may live anywhere from 10 to 14 years.
Contrast that with cockatiel lifespan in captivity, which can be anywhere from 15 to 25 years.
But the best news is that pet cockatiels have been known to live as long as 35 years.
As of 2015, the Guinness Book of World Record's "oldest pet cockatiel" title holder, Sammy, is 31!
Nutrition and the cockatiel lifespan
There are several possible ways to extend the average lifespan of a cockatiel in captivity.
One of the most fundamental methods is often also the most frequently overlooked according to avian veterinarians, and that is nutrition.
Avian and exotic veterinary medicine has come a long way over the last decade.
Today, most vets know that cockatiels won't get all their nutritional needs met by eating a diet of bird seed.
However, many cockatiel owners still don't know this.
In the wild, cockatiels do eat seeds whenever possible, but they also forage for grasses, fruits and even small insects.
Their diet can be considerably varied depending on what food sources are available from day to day.
Wild cockatiels also get more access to ultraviolet light, which can help them produce the calcium they need to grow strong bones.
Food for thought
The best diet for pet cockatiels should be varied to include fruits, berries, fresh grasses, whole grains, lean protein and also some seeds.
Pelleted foods are also becoming popular as a balanced source of whole and complete nutrition for cockatiels.
However it can sometimes be challenging to transition adult cockatiels over to a pelleted diet!
Veterinarians state that as many as 99 percent of premature cockatiel deaths may arise as a result of nutritional deficiencies.
So choosing the right diet is one of the most important methods for prolonging the average life of a cockatiel.
The recipe for a long cockatiel lifespan
Aim for 75% to 80%  pelleted food daily, with 20% to 25% coming from fresh fruits and veggies.
The remaining 5% should be lean protein sources like hard-boiled eggs, lean cooked chicken or fish.
Talk with your veterinarian to ensure you only offer safe "people" foods to your pet cockatiel!
Fresh water should always be available to your cockatiel, preferably in a water bottle since cockatiels may take a dip (or a poop) in a water dish!
Maximizing cockatiel bird lifespan
In addition to diet, there are several other methods that can potentially extend the pet cockatiel lifespan.
Enrichment
Cockatiels in the wild are constantly on the move.
They are very social and travel in large groups, eating and drinking and communicating and migrating and rearing their young together.
There is safety in numbers and never a dull moment.
Make your cockatiel's environment fun and engaging by providing a suitable cage environment with several different types of perches and cockatiel toys.
A good view of the outdoors and occasional noise from a radio or TV can calm and soothe your pet cockatiel and guard against boredom.
Rest
Cockatiels need at least eight hours of rest each night in addition to the several naps you may observe your bird taking during the day.
Be sure to locate the cage in a quiet, darkened area of the house and cover the cage to block drafts so your bird can sleep and rest comfortably.
Preventative veterinary care
Cockatiels, like most animals, are experts at hiding it when they feel unwell, which is a necessary survival skill in the wild.
Pet cockatiels have specialized medical care needs that most general practice veterinarians are not trained to provide.
Your pet cockatiel should have an annual wellness check-up with a trained avian veterinary specialist who can quickly spot any "hidden" health issues before they become serious.
How long do cockatiels live?
So now you and your cockatiel have a new goal to work towards together – breaking Sammy the cockatiel's record as "longest living cockatiel!"
How old is your precious feathered pet? Drop us a comment – we'd love to hear your story!
Sources
Newmyer, B., "Nymphicus hollandicus: Information," Animal Diversity University of Michigan Museum of Zoology, 2014.
Young, A., et al, "Survival on the ark: life history trends in captive parrots," Journal of Animal Conservation, 2013.
Djinis, E., "World's Oldest Cockatiel Lives in St. Pete's Beach," Tampa Bay Times, 2015.
Hoppes, S., DVM, AVBP, et al, "Geriatric Diseases of Pet Birds," Merck Veterinary Manual, 2018.
Axelson, R., DVM, "Cockatiels – Feeding," VCA Animal Hospital, 2009.
Jeffels, W., DVM, et al, "Cockatiel Care Sheet," Shires Vets, 2018.