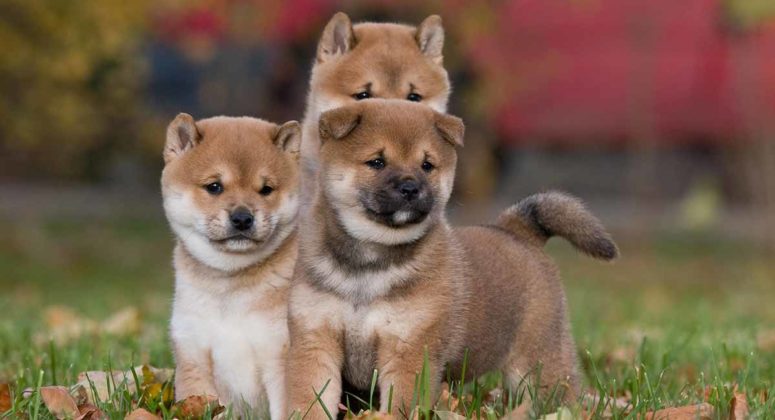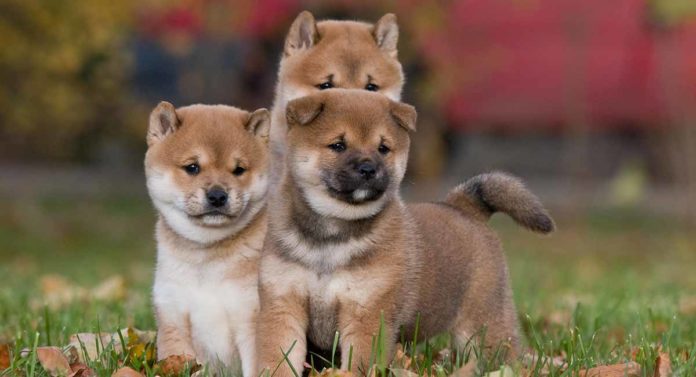 Check out these amazing ideas for Japanese pet names! We look at names inspired by Japan, it's culture, wildlife and famous faces. And we give you some brilliant tips for making a shortlist and picking your perfect pet name from it.
Why Choose a Japanese Name?
Even if your new pet isn't a Japanese breed, there are so many great reasons to choose a Japanese pet name! For starters, the Japanese love their pets – so much so that many Japanese adults are even choosing having pets over having kids! Just a few quick tips to help make picking your pet's new name easy and fun:
Pick a shorter name or a name you can easily shorten to a nickname.
Be sure you will still feel comfortable using the name as your pet grows up.
Pick a name you will feel comfortable saying out loud in public, just in case!
Give yourself plenty of time and try out a few names before picking "the one."
Best Japanese Pet Names
As much as the Japanese people love their pets, they may love sharing them with the world even more. From films to Facebook, you can find some of the best Japanese pet names by meeting the famous faces of the modern Japanese pet!
Hachiko
Mari
Shiba
S-kun
H-chan
Francis
Maru
Pochi
Keiko
Yoshima ("lucky")
Female Japanese Pet Names
This list of female Japanese pet names draws inspiration from famous Japanese actresses and warriors.
Ran
Kibou
Tomoe Gozen (Japan's most famous female samurai)
Aya
Rinko
Yui
Yuriko
Tae
Maki
Nobuko
Meisa
Kaoru
Kyoko
Keiko
Yukie
Kinuoy
Setsuko
Yamaguchi
Machiko
Sachiko
Mei
Riho
Yaruka
Tao
Mirei
Satomi
Haru
Asuna
Kaha
Inoue
Male Japanese Pet Names
These male Japanese pet names are inspired from famous figures both current and historical. They come from military heroes, leaders, popular culture icons, literati and athletes.
Kotaro
Taro
Kusunoko Masashige
Mako
Hirokuki
Akira
Masi
Takashi
Tanaka
Tenshin
Hirohito
Akihito
Yukio
Yuzuru
Hideki
Karoo
Shinsuki
Shinji
Ichiro
Keisuke
Masashi
Kento
Jiroemon
Momofuku
Kota
Morihei
Lil Moco
Jushin Thunder
Jiro Ono
Basho
Cool Japanese Pet Names
There is no doubt that just choosing a Japanese name for your new pet is super-cool. If you can match your pet's new name with a particular trait or quality – well, that is even cooler. Here's hoping these cool Japanese pet names give you the perfect inspiration!
Suehirogari ("open like a fan")
Hachi (lucky number "8")
Nana (lucky number "7")
Amaterasu ("goddess of the sun")
Jizo ("god protector of children")
Niji ("rainbow")
Chuusei ("loyalty")
Mamoiri tai ("constant protector")
Yuri ("lily")
Daisuke ("helper")
Toshio ("hero")
Susanoo ("god of mischief")
Uzume ("goddess of mirth")
Yori ("trust")
Yasu ("peace")
Toshi ("wise")
Kannon ("goddess of mercy")
Inari ("rice goddess")
Nio ("protector")
Omikuji ("fortune")
Ema ("wish board")
Akabeko (cow Buddha)
Omamori ("blessing")
Shisa (lion-dog guardian)
Hisa ("long awaited")
Ume ("plum")
Sentaro ("steel boy")
Shiori ("guide")
Sato ("sweet")
Takara ("treasure")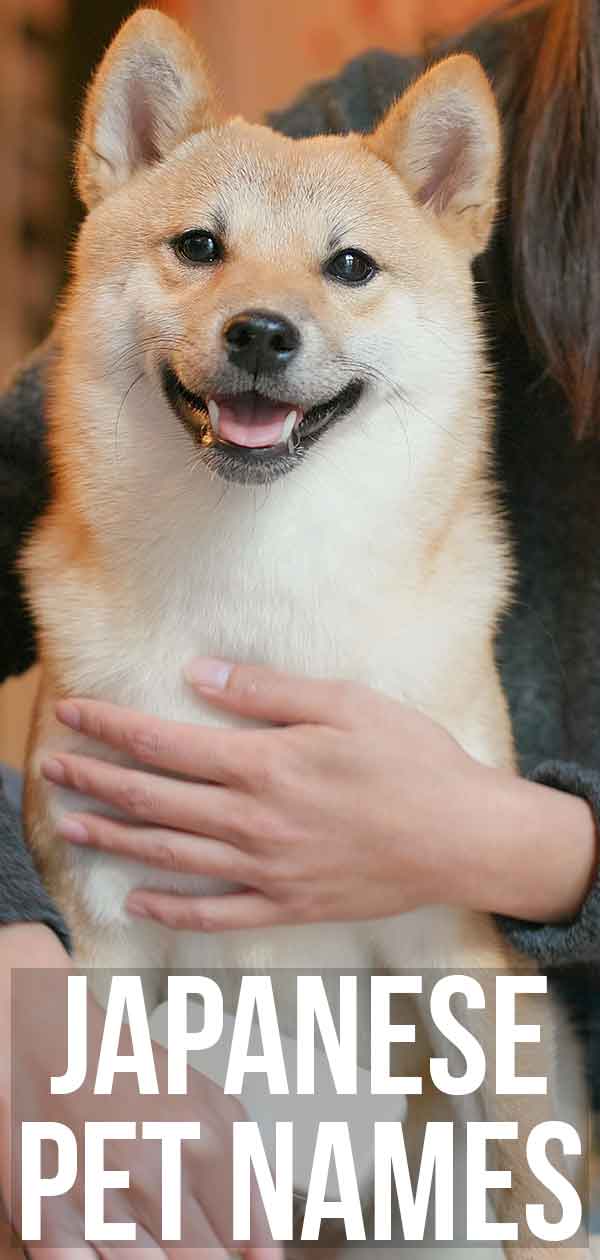 Cute Japanese Pet Names
The cuteness of our animals is undeniable – big or small, slim or stout, we love them all! These cute Japanese pet names draw from nature, culture, food, colors and qualities to help you find the best name match for your adorable new pal.
Ringo ("apple")
Mikan ("orange")
Koro Koro ("cute cute")
Maron ("chestnut")
Kurumi ("walnut")
Momo ("peach")
Hana ("flower")
Mochi ("sweet sticky rice")
WanWan ("dog")
Ichigo ("strawberry")
Tenshi ("angel")
Yume ("dream")
Okashi ("sweets")
Chibi ("small cute")
Sushi
Bento
Anzu ("apricot")
Kimono
Kirei ("lovely")
Kimi ("noble")
Aki ("sparkle")
Kaida ("little dragon")
Airi ("affection")
Hoshi ("star")
Ami ("friend")
Kuma ("bear")
Maiko ("dancing child")
Nyoko ("treasure")
Sanyu ("happiness")
Shinju ("pearl")
Funny Japanese Pet Names
These funny Japanese pet names pull from popular culture, cartoons and animals to describe different comical pet traits!
Petto ("pet")
Nomi ("flea")
Abu ("horsefly")
Kawasaki (for a very fast pet!)
Woowo
Adzuki ("red bean")
Origami
Sunao no ("obedient")
Usagi ("rabbit")
Soba
Udon
Sake
Ramen
Maju
Tanuki ("raccoon dog")
Pokemon ("pocket monster")
Goku
Black Jack
Koi
Choho ("butterfly")
Kaeru ("frog")
Kame ("turtle")
Totoro
Sazae-san
Kumaemon
Crayon Shin-chan
Hana Kappa
Doraemon
Pikachu
Anpanman
Unique Japanese Pet Names
From sweet to sassy, old soul to young spirit, petite to powerful, these unique Japanese pet names can give you food for thought. Find the perfect name for your new furry, feathered, or scaled love here.
Runa ("luna")
Sora ("sky")
Sakura ("flowering cherry tree")
Crea ("create")
Yuki ("snow")
Shiro ("white"; means blessings, sacred)
Ame ("rain")
Ocha (Japanese traditional tea)
Mizu ("water")
Midori ("green"; means growth, energy, youth)
Ao ("blue"; means calmness, stability, femininity)
Akemi ("bright and beautiful")
Mana ("love")
Hotaru ("firefly")
Rina ("jasmine")
Shika ("deer")
Ayame ("iris")
Suzu ("bell")
Satoko ("wise child")
Suzume ("sparrow")
Tatsu ("dragon")
Komainu ("lion-dog guard")
Rilakkuma ("bear in a relaxed mood")
Byakko (Japanese white tiger)
Hinode ("sunrise")
Kodama ("spirit that lives in a tree")
Yosei ("fairy")
Yuki-Onna ("snow woman")
Hachiman ("god of warriors")
Benten ("goddess of good luck")
Tough Japanese Pet Names
These tough Japanese pet names evoke the many different qualities of toughness in Japanese culture – bravery and courage, warrior skill and valor, strength and athleticism, fierceness and protectiveness.
Taka ("peregrine")
Tani ("stand of glory")
Fuji (after Mt. Fuji)
Tora ("tiger")
Honou("flame")
Yuuki ("courage")
Riki ("strength")
Aka ("red"; means power, heat, vitality)
Kuro ("black"; means powerful or foreboding)
Akune ("fiery red")
Ryi ("dragon")
Katana (a type of sword)
Samurai
Kabuto (a type of armor)
Sumo
Sumi ("black ink")
Kokoro ("heart")
Wasabi
Shojo
Uesugi Kenshin (son of powerful warlord)
Miyamoto Musashi (famous duelist and swordsmith school founder)
Bushi ("warrior")
Kaigen ("dagger")
Naginata ("spear")
Sanada Yukimura (one of the greatest warriors)
Yasuke (African slave turned Japanese samurai)
Takeda Shingen (the "Tiger of Kai")
Oda Nobunaga (deeply respected samurai)
Shogun
Ninja
Fun Facts About Japanese Pet Names
Pet pups in Japan often lead a truly pampered life. From pet cafes where owners and their animals can dine together (at the same table but with two different menus!) to whole years dedicated to popular pet animals!
It can be very good to be a pet in Japan. Today, a staggering 21.3 million Japanese dogs and cats are sharing comfy couches with their people – approximately 4.8 million more pets than human children!
Which of These Names Is Your Favorite?
Congratulations on welcoming home your new pet! As you continue pondering Japanese pet names, you might just take another scan through these lists and pick out 5-10 favorite possible names. Then take a day or two to use each name casually here or there while playing with her. See if one name gets more of a reaction. That name may just be your pet's new Japanese name!
When you do finally pick out a name you both love, please drop back by and post a comment to share the Japanese pet name you chose!
References and Resources