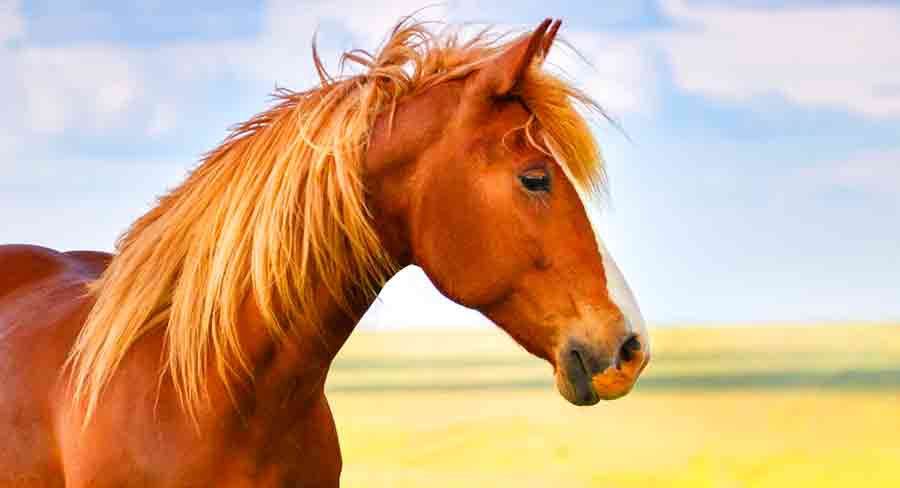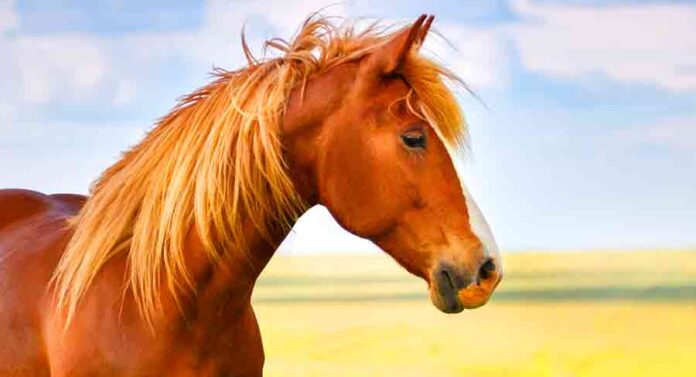 Brown horse names can be a great way to compliment your horse's beautiful color. Whether you're looking for a cute option, something funny, or even a name for a brown and white horse, we've got some great ideas for you.
There's a lot of choices out there. But, you can use these name ideas to create a perfect shortlist for your horse. Which brown horse name is going to be right for you?
Our Favorite Brown Horse Names
Bagel
Bear
Bella
Brina
Cadbury
Cocoa
Conker
Diesel
Donn
Espresso
Gingerbread
Hazel
Hector
Maple
Mocha
Monkey
Nutty
Paddington
Peanut
Roo
Rusty
Rupert
Teddy
Toffee
Walnut
Tips for Naming Your Brown Horse
You'll find thousands of horse name ideas with a simple search online. But, that doesn't mean that choosing the perfect one from them is going to be easy.
Think about the exact color of your horse. Does it remind you of anything? Are they a single shade, or are they a mixture or browns and whites?
What sort of names do you usually like? You can find inspiration in food, nature, and even other animals.
Or, perhaps you prefer a more traditionally human name, that will show off the elegance of your horse's personality, rather than their coat color.
Have a look through the categories and names in this guide. If any jump out at you, make a shortlist, and see which ones suit your horse the best.
Your horse may even react to the perfect name!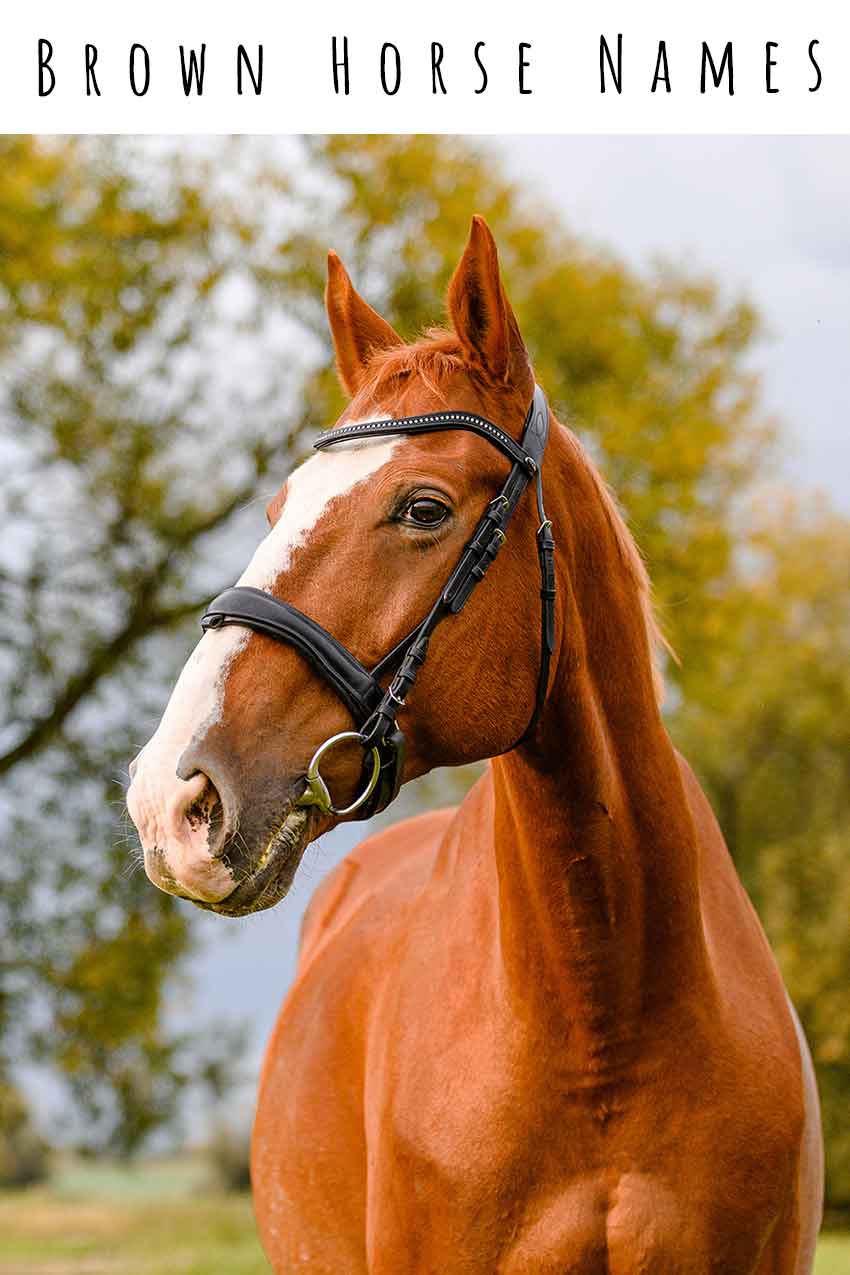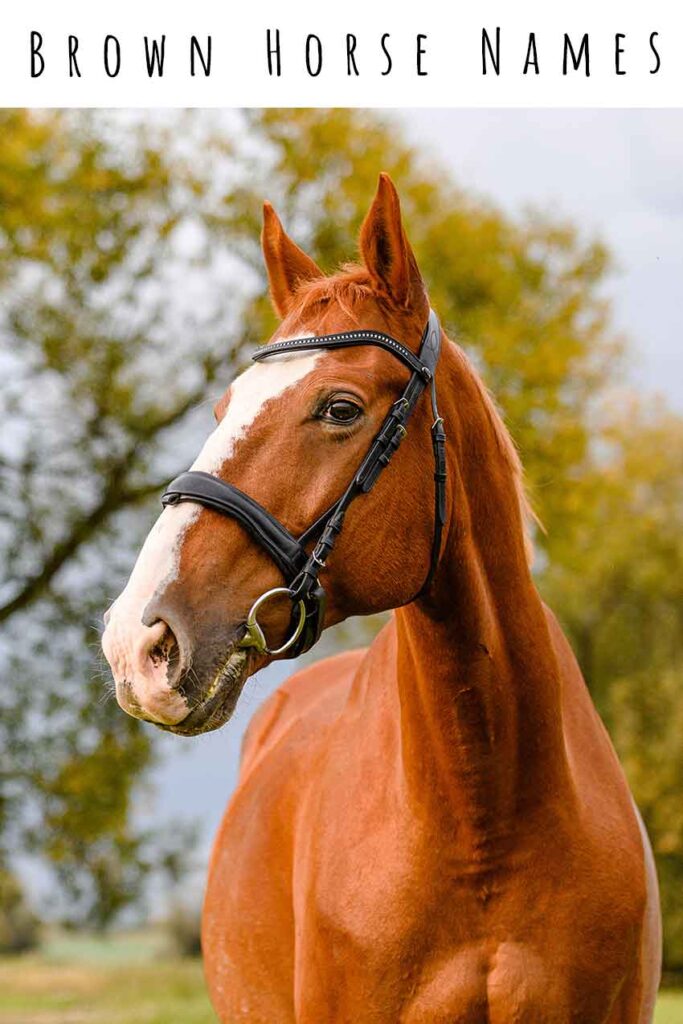 Brown Girl Horse Names
Annie
Bella
Cassie
Dina
Edith
Faye
Fran
Grace
Harriet
Isabelle
Josie
Katherine
Lulu
Marge
Nina
Ophelia
Poppy
Rosie
Sage
Savannah
Tilly
Ursula
Violet
Yvonne
Zoe
Brown Boy Horse Names
Arthur
Benji
Carlos
Daniel
Dennis
Ethan
Francis
Graham
Harley
Ivan
Julian
Kaspian
Liam
Miles
Noah
Oscar
Patrick
Quinn
Ryan
Sebastian
Tobias
Tyler
Vinny
Wyatt
Zeke
Brown and White Horse Names
Bacon
Blob
Caramel
Cookie
Cow
Freckles
Hamster
Jigsaw
Kinder
Latte
Marble
Milky
Panda
Patches
Patchwork
Puppy
Quilt
Snickers
Splash
Splot
Spots
Stripes
Syrup
Tabby
Taffy
Dark Brown Horse Names
Acacia
Ale
Beaver
Beer
Bison
Butterfly
Chestnut
Chocolate
Cinnamon
Coffee
Espresso
Hershey
Hickory
Leaf
Mahogany
Nutella
Oak
Owl
Pinecone
Shadow
Shell
Teak
Umber
Veneer
Wolf
Light Brown Horse Names
Amber
Ash
Balsa
Beech
Biscuit
Blondie
Bronzer
Coconut
Cookie
Cork
Egg
Goldie
Kiwi
Mango
Maple
Mindi
Mushroom
Olive
Pine
Rabbit
Redwood
Sandy
Suntan
Yew
Wheat
Cute Brown Horse Names
Almond
Bambi
Brownie
Caramel
Cashew
Croissant
Cub
Fudge
Gingerbread
Hazel
Honey
Maple
Mushroom
Nutella
Peanut
Peanut Butter
Pecan
Popcorn
Pretzel
Sepia
Sugar
Teddy
Toast
Toffee
Topaz
Cool Brown Horse Names
Baileys
Brandy
Brick
Brindle
Buff
Camel
Chestnut
Cognac
Cola
Cream
Donkey
Dr Pepper
Henna
Hennessy
Leather
Molasses
Mud
Ochre
Pepsi
Rum
Rusty
Terracotta
Tiramisu
Vanilla
Whiskey
What's Your Favorite Brown Horse Name?
Inspiration for your horse's name can come from anywhere, from your favorite food, to other animals!
Did you find your ideal name in this guide? Let us know in the comments which one you picked, and any other great names you can think of!
Other Great Name Ideas