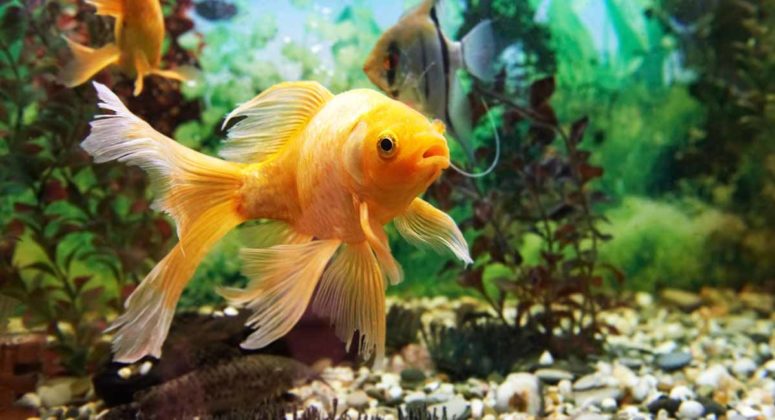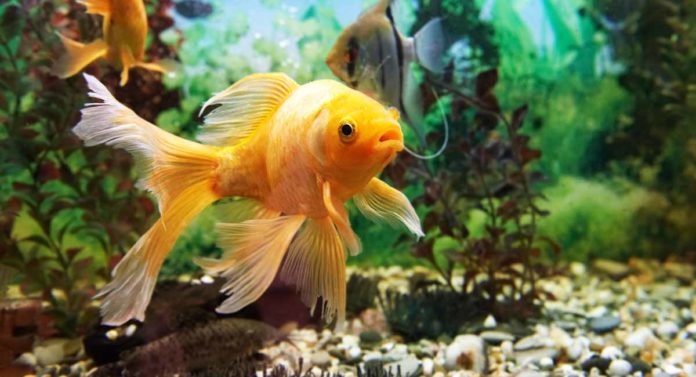 Fish names can be used for any cute pet fish. From the goldfish to the koi or beta fish, zebra danios to minnows, aquarium fish can all have a cool pet name if you want them to! Today we'll share hundreds of trending, unique, and out-of-the-water names for the fish in your tank.
Choosing the best fish names can be a really tough task! For some of us, as fish is the only pet our landlord will let us have. Whereas for others, keeping fish is a serious hobby. Whatever your reasons for having a pet fish, you probably want to give it a nice name. We can help with this!
Top 100 Fish Names
Perhaps you'll choose one of these, our top 100 of the best fish names:
Angel
Ariel
Bubbles
Buddy
Crystal
Dory
Finley
Finn
Flipper
Gilligan
Goldie
Jewel
Mack
Nemo
Neptune
Nessie
Rainbow
Shadow
Sunny
Sushi
Bane
Beast
Blade
Chaos
Fury
Malice
Nemesis
Poison
Ripper
Spike
Spite
Venom
Warden
Wrath
Bean
Biscuit
Blossom
Bubbles
Buttercup
Button
Caramel
Cocoa
Cobra
Fiend
Flash
Master
Phantom
Shadow
Storm
Delilah
Diane/Diana
Diva
Eliza
Elizabeth
Elsa
Elsie
Faith
Farrah
Flower
Gertrude
Hallie
Hope
Isabella
Irene
Irina
Jennifer
Jessie
Swim Shady
Taco
Narisse
Neptune
Nerrine
Nyda
Nyneve
Rory
Saniya
Shreya
Tabitha
Teagan
Thea
Willa
Yedda
Zara
Zuri
Tartar Sauce
Uncle Salmon
Gavin
Hank
Harold
Henry
Herman
Ivan
Jerry
Jeremy
Joe
John
Kaden
Kerry
Kyle
Choosing The Best Fish Names
One of the best things about fish is that the sky's the limit when it comes to names. With other animals, take dogs for instance, you would often want to avoid complicated or multi-syllabic names. However, since you can't call your fish to come, you can choose any name for it.
In most cases you also won't have to deal with multiple opinions on what to name a fish. This is because other people either don't care, or you are buying more than one fish. So everyone gets the chance to choose a name. Whatever the circumstance, we hope you'll be able to find a great name for your fish.

Female Fish Names
If your fish is a girl, take a look at some of these feminine names. Of course, you can definitely use these names for male fish, too.
Amanda
Amber
Anika
Anna
Anne
Annie
Ashley
Becca
Becky
Bella
Bria
Brianna
Brielle
Callie
Carol
Caroline
Carmilla
Carmin
Cat
Cerise
Crystal
Darling
Delia
Jessica
Jewel
Kathy
Katie
Krysta
Kristin
Layla
Leslie
Magnolia
Maria/Marie
Marina
Marissa
Mary
Natalie
Olivia
Patricia
Penelope
Rosalia
Rose
Sally
Samantha
Sarah
Sheila
Shelly
Taylor
Trudy
Valerie
Velma
Wendy
Willow
Yvette
Zoey
Male Fish Names
This list includes masculine names. However, if you like one of these options and happen to have a female fish, feel free to use it anyway!
Adam
Alexander
Ben
Bernard
Bernie
Callan
Carl
Carlos
Cedric
Chester
Clarence
Conrad
Curt
Damien
Daryl
Dustin
Devin
Donald
Donny
Drake
Ethan
Evan
Everett
Frank
Franklin
Felix
Garret
Garth
Larry
Liam
Marcus
Mark
Marvin
Matthew/Matt
Max
Merlin
Michael
Neil
Oscar
Parker
Paul
Peter
Richard
Reginald
Robert
Roy
Ryan
Sam
Shane
Skippy
Tanner
Trevor
Tristan
William
Xavier
Zachary/Zack
Cool Fish Names
Is your new fish too cool for the school? If so, one of these choices might be for you.
Female
Ada
Arden
Aurora
Avril
Brin
Chandra
Damia
Denna
Freya
Jade
Kari
Kiara
Kira
Kyra
Lacey
Lara
Lita
Liv
Mila
Mireya
Myra
Piper
Roxy
Tatiana
Trixie
Vi
Male
Ace
Apollo
Archer
Ash
Asher
Astro
Axel
Chaz
Cliff
Clint
Jaden
Jayce
Kaden
Kai
Laine
Levi
Odin
Thor
Cute Fish Names
Do you think your fish is just utterly adorable? If so, check out this list of cute ideas.
Acorn
Cookie
Crouton
Cupcake
Dumpling
Freckles
Fruitloop
Ginger
Honey
Jelly Bean
Kermit
Kiwi
Latte
Mango
Marbles
Mocha
Muffin
Nacho
Nibbles
Noodle
Nugget
Nutmeg
Pancake
Peach
Peanut
Pebbles
Petal
Pickles
Pumpkin
Skittles
Spot
Sprinkles
Sugar
Sunny
Tater Tot
Triscuit
Twinkle
Waffles
Wiggles
Funny Fish Names
If your sense of humor is your best trait, then you might enjoy some of the choices on this list.
Alpha Betta
Ann Chovy
Bait
Caviar
Fry
Gill Clinton
Guppi Goldberg
James Pond
Kraken
Magikarp
Nessie
Pescetarian
Phish Styx
Sauce
Squirt
Sushi
Unique Fish Names
If you're not interested in common names, then this list is for you. Here you will find some of the most unique, unusual names around.
Female
Adelaide
Aisha
Amalia
Amara
Amora
Aphrodite
Astrid
Aurelia
Belinda
Belva
Brielle
Celeste
Davina
Eloise
Etta
Freya
Gemila
Gemma
Isa
Kaia
Laila
Lydia
Lyra
Maeve
Mara
Maya
Mystic
Naila
Naomi
Male
Aspen
Atlas
Atticus
Baccus
Bast
Bodhi
Borros
Callum
Caspian
Cassius
Declan
Desmond
Edric
Egan
Elric
Ezra
Fernando
Gideon
Gizmo
Horace
Jinzo
Jude
Juhi
Kalix
Kian
Kylo
Lando
Lorenzo
Maddox
Magnus
Mateo
Nova
Preston
Ragnar
Riku
Ronan
Ryker
Sage
Silas
Soren
Xander
Tough Fish Names
Though many fish don't have razor sharp teeth, they can still be quite tough. The Betta fish is a great example of this; it didn't get its nickname as the fighting fish for no reason. If your fish is tough as nails, check out some of these names.
Female
Andra
Arya
Athena
Brienne
Electra
Helga
Rhonda
Tigress
Xena
Yara
Male
Ajax
Angus
Bruce
Bruiser
Brutus
Butch
Cena
Drax
Hades
Hogan
Hulk
Luther
Rousey
Famous Fish Names
There are a surprising number of films and TV shows that revolve around the ocean and its inhabitants. This list includes names from some of the most popular ocean-inspired movies and TV.
Finding Nemo
Crush
Dory
Flo
Gill
Marlin
Nemo
Nigel
The Little Mermaid
Ariel
Flotsam
Flounder
Jetsam
Scuttle
Sebastian
Triton
Ursula
Spongebob Squarepants
Patrick
Plankton
Sandy
Spongebob
Squidward
Fun Facts About Fish
Though you've likely had a pet fish or two in your lifetime, how much do you actually know about fish? Here are some fish facts!
One of the longest living fish was a koi fish in Japan named Hanako. She lived to be 226 years old!
Though all fish breathe through their gills, some can actually come to the surface and breathe air. These fish are called Labyrinth fish after the labyrinth apparatus that allows them to take oxygen from the air. The betta is an example of a labyrinth fish.
The largest fish in the world is the whale shark. This shark can grow up to 40 feet long and weighs an average of 20 tons. Luckily, they are known to be docile.
Fish have been around for more than 500 million years. There are currently about 32,000 species of fish. This number is greater than the amount of amphibians, reptiles, birds, and mammal species combined.
We hope you enjoyed those fish facts and were able to find a great name for your fish. Congratulations on your new pet!
What are your favorite fish names? Please leave them in the comments section below.
More Fish Name Ideas
If you're keen to find more ideas, we've got plenty of inspiration for you!
Take a look at some of the articles below:
Or maybe you have some completely different pets! We've got articles on every animal, from horse names to bearded dragon names, and snake names!
References