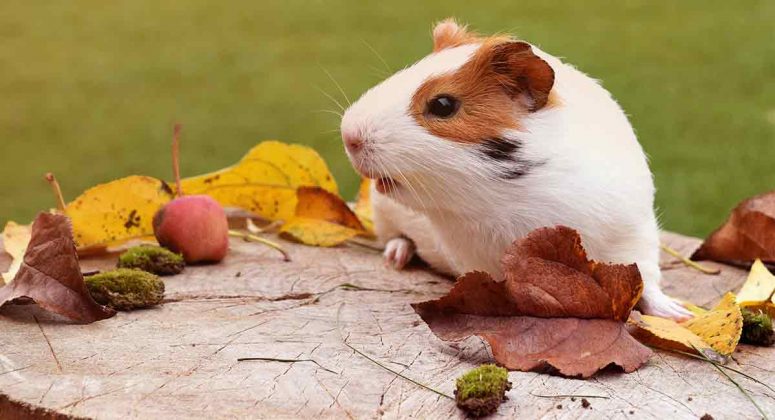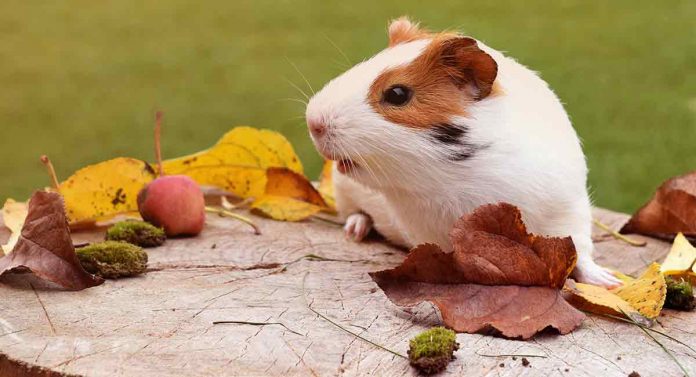 Let's Face It, Guinea Pigs Are Funny Creatures. With Their Lack Of Neck Or Tail, And The Wonderful Way The Squeak. So Who Could Blame You For Wanting Some Funny Guinea Pig Names To Match.
So you've brought your new guinea pigs home. They're settling in and getting used to their surroundings.
Now what?
Now you have to give them a great name, of course!
Guinea pig names range from cute and funny, to traditional and quirky.
If you're stuck on what to choose, here's a list of suggestions.
Our list includes female and male funny guinea pig names as well as some alternative and unusual ideas.
We also explore cute matching names for two guinea pigs, or a trio.
Browse the selection below to find the perfect name for your guinea pigs.
Funny guinea pig names
Guinea pigs might not come when you call, but they still need a good name!
When choosing their guinea pigs names, most owners choose something that reflects their pet's personality or appearance.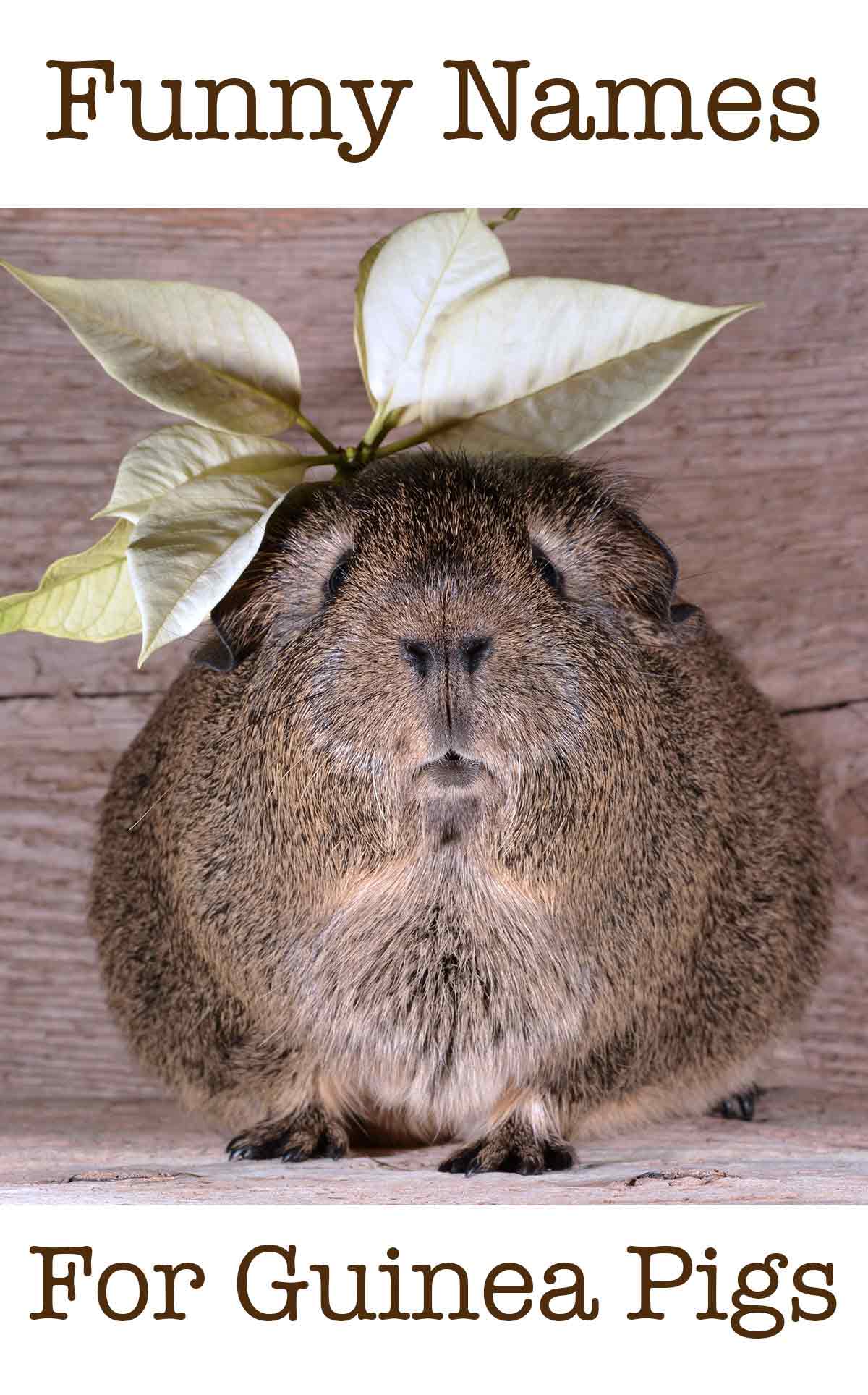 But you could also select a more traditional human name for your guinea pig. After all, what's funnier than a tiny furry pet with a straight laced, sensible name?
Read on for some ideas that might help you decide.
Funny guinea pig names for females
If your guinea pigs are females, you might want to give them traditional girl names.
Giving your guinea pigs human names is a fun way of making them part of the family.
Here's a list of some common, and not so common, choices.
Abby
Annie
Ally
Anna
Bella
Belle
Bertha
Beth
Bessie
Beatrice
Claire
Clara
Charlotte
Diana
Daphne
Debbie
Evie
Elaine
Ella
Fern
Freya
Faith
Faye
Gwen
Ginny
Hattie
Ingrid
Jenny
Katie
Kiera
Lara
Libby
Maddie
Maggie
Maisie
Maya
Nora
Nell
Ophelia
Polly
Penny
Rosie
Sally
Sarah
Suzie
Tracy
Trudy
Una
Vicky
Wendy
Zara
Funny guinea pig names for males
Giving your guinea pig a traditional boy's name is sure to get a laugh.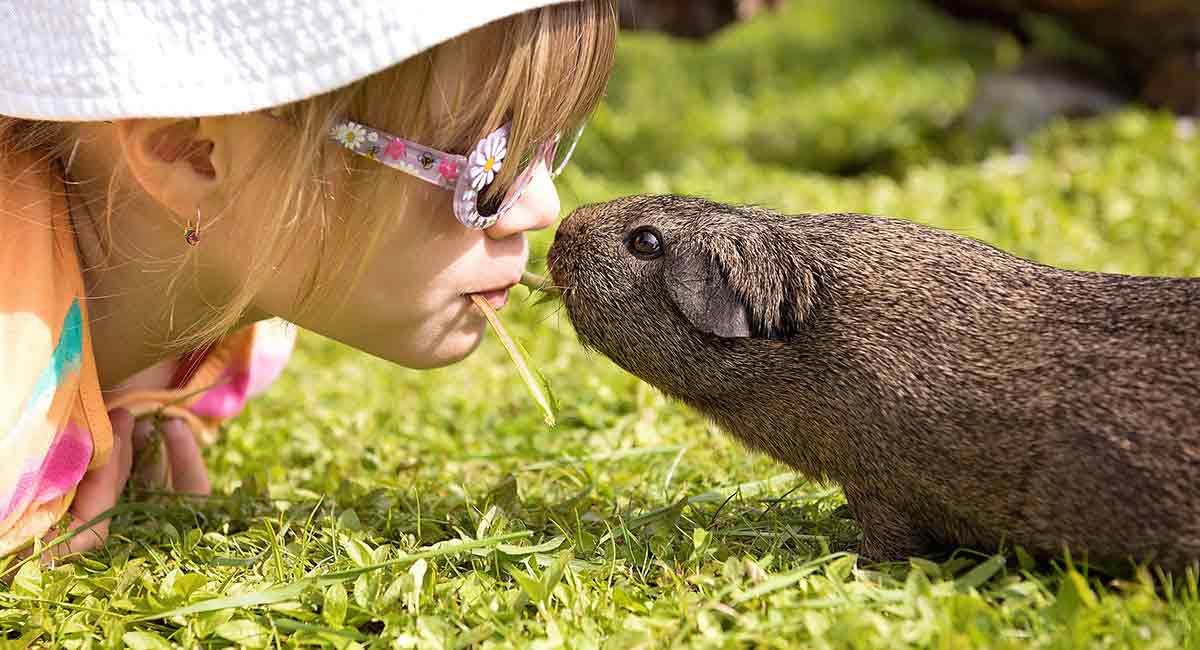 Here's a list of 50 funny suggestions for your tiny pets.
Alan
Arthur
Aaron
Barry
Bob
Bill
Ben
Cal
Dave
Dom
Danny
Evan
Finn
Fergus
Gary
Gordon
Graham
Harry
Hugo
Igor
Isaac
Jamie
John
Jack
Kurt
Larry
Lenny
Liam
Mike
Manny
Miles
Norman
Niall
Neil
Oscar
Paul
Pat
Pete
Robbie
Reg
Ricky
Sam
Steve
Tom
Tim
Tad
Ted
Vic
Walter
Zach
Unique Funny Guinea Pig Names
Another great way to give your little cutie one of the funniest guinea pig names, is to be ironic.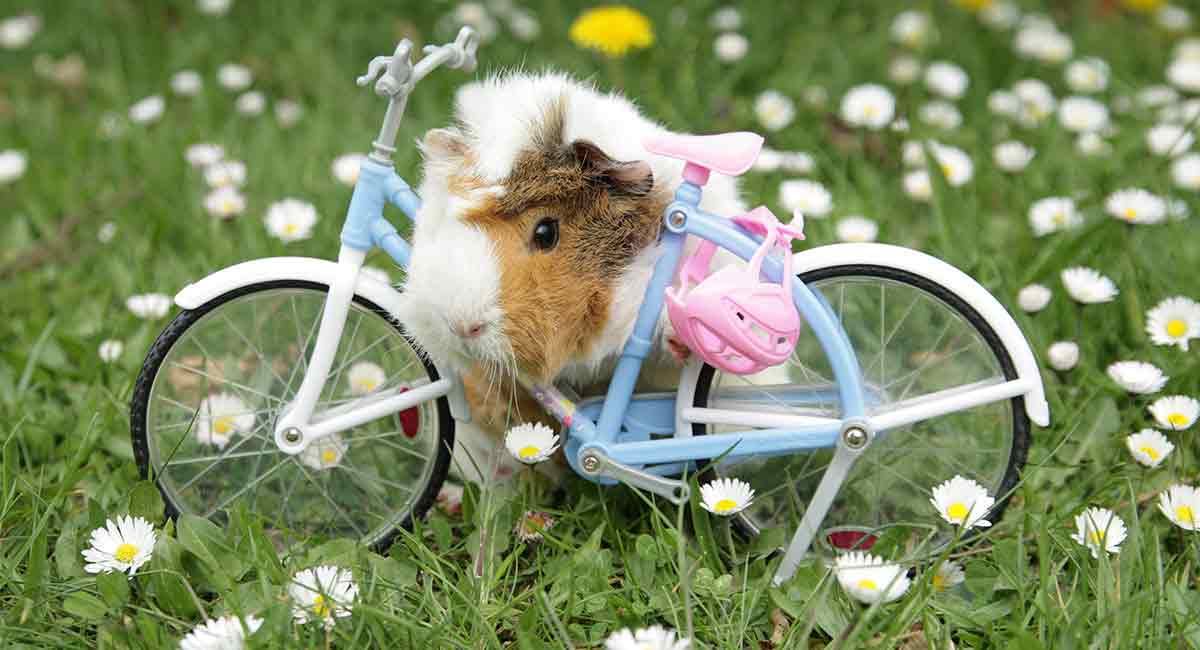 Give him a name that doesn't match at all.
Here are some unique funny guinea pigs names for you to try on for size.
Ace
Arrow
Bandit
Diesel
Flash
Hunter
Jaws
Killer
Maverick
Monster
Rogue
Shreddder
Storm
Big Names For Small Guineas
Another category of funny guinea pig names plays around with their size.
These small furries are known for their sweet natures and adorable little faces.
So have a laugh giving them the biggest name you can think of.
Atlas
Giganto
Hefty
Hercules
Hulk
Jumbo
Mammoth
Neptune
Tank
Thor
Whale
Cute and funny guinea pig names
If you want something a little more playful, why not call your guinea pig after your favourite food?
Or a character from a book or a TV show?
And you can also pick a guinea pig name based on your pet's color or habits.
We have more suggestions for cute and funny guinea pig names below.
Art
Alf
Buster
Beans
Boo-Boo
Bug
Buttercup
Cupcake
Cinnamon
Dart
Dodger
Dinky
Elvis
Fergie
Fibber
Fluffy
Fuzz
Goldie
Greedy
Gnasher
Hobo
Hero
Happy
Igor
Jedi
Jupiter
Jocko
Kipper
Lemmy
Lion
Ladybug
Moo
Mini
Mouse
Nutmeg
Nibbles
Princess
Pig
Pumpkin
Pebbles
Rusty
Red
Robin
Rainbow
Reepicheep
Rambo
Sprinkles
Sparkle
Sugar
Tiny
Trixie
Wanda
Yogi
Zeb
Funny names for two guinea pigs
Guinea pigs are very sociable animals. Most owners buy more than one so their pet can have some company.
If you have two guinea pigs, you can name them as a pair.
Inspiration can come from anywhere – your favourite food pairings, your favourite TV couples, or even your favourite colors.
You could also pick a theme such as flowers or spices and select two names from them.
Or choose guinea pig names that start with the same letter.
Here's a few ideas to help you get started.
Tic and Tac
Pepsi and Cola
Ruby and Pearl
Pumpkin and Spice
Buster and Boo-Boo
Daisy and Lily
Honey and Brownie
Oreo and Cookie
Ginger and Cinnamon
Biscuit and Chocolate
Sherlock and Watson
Rum and Coke
Tea and Coffee
Percy and Polly
Reeces and Pieces
Harry and Sally
Panda and Bear
Bubble and Squeak
Butter and Scotch
Bart and Homer
Apple and Mac
Funny names for three guinea pigs
Three guinea pigs are even more fun than two.
And you can get even more creative when it comes to names.
Famous trios can be a good source of inspiration. Or you could simply choose three traditional names that sound similar or rhyme.
Coming up with three unique guinea pig names gives you the opportunity to play around and have some fun!
Here are some possible names for your furry trio.
Moe, Curly and Larry
Harpo, Groucho and Chico
Salt, Sugar and Spice
Fudge, Ginger and Cocoa
Whiskey, Sherry and Brandy
Harry, Ron and Hermione
Buster, Buddy and Boo
Paper, Rock and Scissors
Fred, Wilma and Pebbles
Dumbo, Jumbo and Gumbo
Joey, Chandler and Ross (or, if female, Rachel, Phoebe and Monica!)
Snap, Crackle and Pop
Huey, Dewey and Louie
Nat, King and Cole
Prancer, Dancer and Rudolph
Best funny guinea pig names
There are no hard and fast rules when it comes to naming your guinea pigs.
Anything goes!
Whether naming your guinea pigs after people (fictional or real) or simply making up an entirely new name, the choice is yours.
Only you know what suits your pet best.
If you're really stuck on choosing your guinea pigs name, why not ask them?
Turn it into a fun game by putting names on a piece of paper and seeing which one your guinea pig goes to first.
With their input, you should come up with the perfect name in no time!