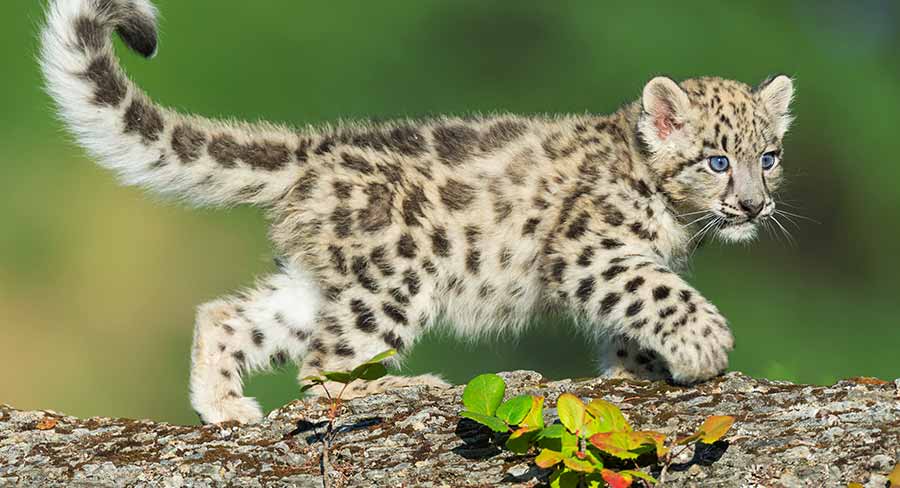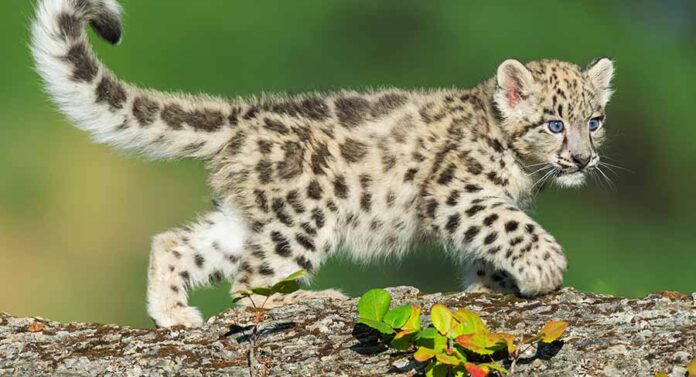 Leopards are graceful, agile and utterly beautiful. It's no wonder we're all so obsessed with them! Sadly, due to laws and a healthy amount of logic, a pet leopard isn't likely to wander through your door in the near future. But there are loads of different domesticated animals with spotty coats that suit leopard names beautifully. Not to mention of course, plenty of cute plushie leopards that need names too! Today we share some of the very best ideas for naming your spotty cat.
Best Names for Leopards
Leopards are exotic big cats famous for their spotted coats, incredible strength, and talent for hunting. Though leopards are large, they are considered the smallest of the four big cats in the genus Panthera. Other big cats commonly associated with the leopard include cats like lions, tigers, and jaguars. There are countless options you can choose from when it comes to choosing the best names, but these are 25 of the most popular leopard names for big cats, house cats, and dogs with spotted coats.
Apollo
Dale
Shiva
Trixie
Stella
Chester
Spot
Ava
Raja
Chiki
Bugheera
Mercury
Scar
Scooter
Bongo
Smokey
Milo
Shade
Bengie
Nila
Amber
Haysha
Hazel
Nixie
Female Leopard Names
Leopards are naturally stunning animals, and when most of us see them, it is easy to associate them with feminine energy. If you are interested in female pet names, then this is the list for you. Of course, remember that just because we are listing these below names as female names, there are no rules when it comes to naming a big cat. Or any cat for that matter!
Sierra
Mable
Charlotte
Harley
Henley
Georgia
Marve
Riley
Lisa
Scout
Sadie
Baby
Meg
Mavis
Princess
Victoria
Harper
Leslie
Jasmine
Gypsy
Holiday
Lacie
Favor
Kayla
Ali
Ella
Effie
Male Leopard Names
Lions, tigers, leopards, and jaguars are muscular, agile, and athletic. These are all traits that many commonly associate with masculinity, and if you are looking for a more masculine name when it comes to leopard names, you'll love the leopard names we have listed below. Of course, as with female leopard names, remember there are no rules when it comes to picking the perfect name for your hypothetical leopard.
Doug
Bengali
Comet
Riv
Nemo
Bruno
Charlie
Carl
Marco
Lester
Demi
Loki
Clark
Muddy
Zed
Arnie
Chester
Buddy
Flynn
Ritz
Lake
Frankie
Felix
Brownie
Pepper
Lennox
Logan
Maverick
Snow Leopard Names
There are several different types of leopards, and perhaps one of the most stunning is the snow leopard. Snow leopards commonly have blue eyes, dense coats, and stunning spots that help to camouflage them in their snowy environments.
Snow leopards are indigenous to Asia, and sadly it is estimated that there are less than 10,000 wild snow leopards living today. For this reason, these big cats are considered endangered, making it that much more important to understand these gorgeous animals. And with that, here are some of the best white leopard names for the breathtaking snow leopard.
Neva
Snowy
Flash
Iceburg
Ash
Lotus
Snow
Ivory
Kovo
Malvina
Nirvana
Layan
Blanka
Blue
Everest
Strom
Yuki
Glacier
Rain
Lucky
Avalanche
Pearl
Dawn
Blizzard
Snowflake
Star
Sky
Names for Clouded Leopards
Another type of leopard that is not as well-known is the clouded leopard. Also known as the Mainland Clouded Leopard, the Clouded Leopard has unique spots that are larger than that of their yellow leopard counterparts.
These big wild cats are indigenous to the forests and foothills of the Himalayan Mountains and Asia. Like snow leopards, clouded leopard numbers are dangerously low, and protection of these stunning animals is needed to ensure their species survives. To help raise awareness of clouded leopards, here are some of the best leopard names for this unique cat.
Zara
Blanca
Fang
Altai
Grey
Totem
Misty
Dakota
River
Rue
Remus
Thor
Alp
Finn
Winter
Socks
Daisy
Frost
Icy
Dixon
Tai
Smoke
Cloud
Apollo
Malvina
Alaska
Names That Mean Leopard or Big Cat
As we now know, there are several different types of leopards throughout the world. There are also several types of big cats. While there are only four types of big cats in the genus Panthera, there are a multitude of other types of big cats that can be lumped into the list of names that you might consider when considering leopard names.Here are just some of our favorite big cat names to consider.
Leo
Kat
Wild Cat
Jaguar
Ragdoll
Kodkod
Panther
Liger
Borneo
Lion
Leopon
Lynx
Cougar
Tiger
Minx
Panther
Liliger
Siber
Bengal
Saber
Onca
Bob Cat
Carnivora
Pursia
Andean
Famous Big Cat Names
With the help of Disney movies and other famous features, it's easy as pie to find famous big cat names that would be perfect for the leopard or leopard-look-alike in your life. Some of our leopard names below are pulled from Disney's Lion King, but others are pulled from real life examples and famous movies like The Wizard of OZ. Which one of the below famous leopard names is your favorite?
Simba
Kovu
Guenhwyvar
Mufasa
Sarabi
The Cowardly Lion
Hermione
Vitani
Naga
Lucifer
Shenzi
Duma
Tigger
Nuka
Kumal
Bagheera
Chandre
Raja
Lafcadio
Scar
Shere Khan
Kiara
Stelmaria
Kion
Jussuf
Funny Leopard Names
We'll be honest, leopards are graceful, stunning, and formidable predators. There is very little that is "funny" about them. However, it would be funny to give a name to a leopard that is somewhat sarcastic or sweet. Funny names can also help put people at ease and even be great conversation starters or ice breakers. Try not to laugh at these hilarious leopard names listed below.
Kitty Purry
Bubbles
Twinky
Ramen
Fishbait
Cindy Clawford
Whiskers
Meowise
Meatball
Purrito
Puddy Tat
Hobbs
Sushi
Chedder
Baloo
Nugget
Cat Benatar
Growl Tiger
Jennifurr
Pikachu
Yeti
Kit-Kat
Porky
Jiggles
Rambo
Tips On Choosing the Perfect Leopard Name
We know there is a very slim chance you'll be looking into our list of leopard names to pick out the perfect name for your pet leopard. But while leopards are considered endangered, and while most regions throughout the United States prohibit the buying, selling, and owning of exotic animals like the leopard, you could still wind up with a beautifully spotted pet like a dog or cat.
Did you pick out a favorite leopard name from any of those listed above? Tell us what you think about leopard names in the comment section below.