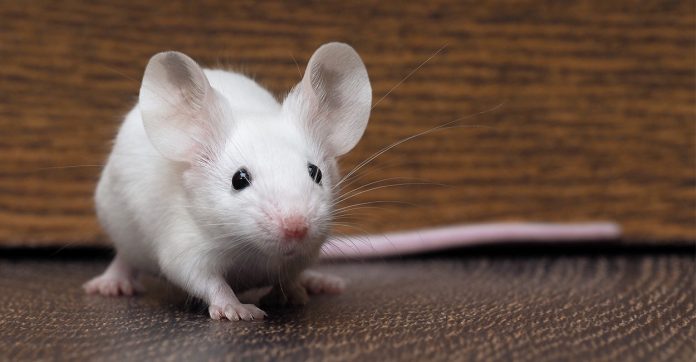 Are you about to welcome home your very own pet mice? How are you going to choose mouse names?
Whether you're bringing home a pair of mice or a group of several, you'll want to decide on a name for each mouse that is a good fit.
If you're looking for some guidance in the naming department, please read on for some of our suggestions for good mouse names.
Naming your mice
Naming any new pet is an important process. Whether you're planning on training your pet or simply plan on lots of chilling out together, finding an appropriate name and sticking with it is essential.
When it comes to naming a new pet, consistency is key!
That being said, naming can be a fun bonding experience for you and your new pet.
Sometimes, prospective owners can take one look at the pet in question, and be struck by some physical feature, an apparent personality quirk or even the animal's "vibe." It's easy to move on from there.
However, if you find yourself struggling to find a good mouse name, we're here to help!
Deciding on an appropriate name for one pet can be intimidating enough – but since mice are often adopted or bought in pairs or small groups, it can be especially useful to field some outside suggestions.
Fortunately, we have found many avenues to help us discover some good names for pet mice.
Features of Pet Mice
Before diving head-first into the naming process, let's take a quick look at mice as pets, and where we get our naming inspiration from.
Since you're very likely going to take in either a pair or group of pet mice, we're making most of the names in this article more on the simple, even cutesy side. This is partially with respect to their small size and playful nature.
There is another consideration, too. While giving any pet an elaborate, even antiquated name can be appealing, this probably would not be practical to a group of mice!
Whenever we do step into more formal names in this article, it stems from certain "cool" attributes of pet mice.
For starters, mice are very intelligent creatures. They also love to play and explore their surroundings. Their playfulness is shown through their abundant curiosity.
Additionally, mice are nocturnal, which absolutely lends itself to some unique name ideas.
Finally, we have suggestions based on appearance (particularly mice with white coats), names taken from famous mice characters in cartoons and similar media, and finally, a host of names for pairs of mice.
Now, let's get naming!
Female Mouse Names
Many of the names you'll see here and in the next section will be shorter and more informal in nature. Many of which can of course be lengthened – that's your call!
There are some exceptions to this here, including formal names on the more unique, whimsical side. But we've tried to keep most of these names short and sweet.
Ginny
Dora
Chelsea
Hayley
Angie
Amelia
Annabelle
Bea
Bonnie
Callie
Cassie
Lydia
Maddie
Mei
Mia
Sadie
Abby
Lena
Shelby
Jemma
Nellie
Lucy
Poppy
Olivia
Tara
Bebe
Dottie
Kiki
Maisie
Raye
Brooke
Coco
Andrea
Laney
Lola
Penny
Stevie
Maggie
Rosie
Olive
Athena
Peggy
Serena
Starla
Kendra
Male Mouse Names
Similar to the female names list above, we've filled this list with many casual names, and a blend of more "formal" (but not too serious) names for your consideration.
Johnny
Benji
Eli
Theo
Jesse
Finn
Marley
Frankie
Kody
Billie
Freddie
Artie
Sony
Fritz
Pax
Shay
Teddie
Jonah
Eddie
Bo
Tucker
Georgie
Ellis
Reed
Rory
Gunnar
Sully
Nico
Woody
Miller
Dennis
Dustin
Nico
Duke
Quincy
Rocco
Axel
Buster
Sawyer
Bobby
Mac
Hugo
Drake
Calvin
Flynn
Cartoon Mouse Names
There are a wide variety of mice characters in the media, from children's television to video games. They're often portrayed as cartoons.
For example, we've rounded up several mouse Pokémon names below (the first seven in our list). Beyond these, we've listed mouse names seen in movies and on the small screen.
As a side note, some of these names can work well for pairs of mice, but their origin as cartoons earns them a place in this list category.
Pikachu
Pichu
Raichu
Rattata
Plusle
Minun
Marill
Pinky
Brain
Mickey
Minnie
Gadget
Jerry
Remy
Fievel
Mighty
Stuart
Fievel
Danger
Speedy
Funny Mouse Names
One of the more entertaining ways to think up a name for a new pet is tapping into your sense of humor. Whatever type of pet you're adopting or buying, they're sure to have one (or several) defining traits that you can play up for comedic effect, as in a caricature.
For mice, the best place to start would be their small size and highly energetic, playful, and mischievous nature.
Zesty
Pipsqueak
Peppy
Speedy
Shorty
Pint-size
Runt
Squirt
Tricky
Fireball
Goofy
Hooligan
Peewee
Loony
Rowdy
Lively
Charmer
Oddball
Ruckus
Rascal
Fussy
Titan
Joker
Champ
Nutty
Zany
Nosy
Wacky
Jester
Fidget
Cute Mouse Names
Pet mice are small, lively creatures who love to socialize and play with others of their kind. While there are conditions to the last part of that statement, we take inspiration here from their general reputation as social animals.
Also, while the names in both our "cool" and "funny" category lists may work well with pet mice that are grown-up enough to show some of their own personality, "cute" names may work best when looking for good baby mice names.
Whatever way you look at it, these little guys definitely position themselves for cute mouse names!
Candy
Honey
Cheerful
Treasure
Joy
Pudding
Jolly
Darling
Fancy
Wonder
Angel
Sweetie
Peanut
Button
Bitsy
Dearie
Faithful
Sugar
Gem
Queenie
Nugget
Lovely
Cuddly
Pixie
Harmony
Loyal
Softie
Merry
Clover
Dream
White Mouse Names
Since pet naming so often takes its cue from a pet's physical appearance, we've included this section here with respect to white mice.
Mice also quite commonly come with black or brown coats, so even if you're not getting a white mouse, taking a look at this list and how we reached these ideas might inspire you anyway!
Blanket
Feather
Frosty
Pearl
Ashy
Silver
Diamond
Snowflake
Milky
Creamy
Starry
Silky
Lily
Daisy
Magnolia
Jasmine
Moonflower
Milkyway
Ivory
Vanilla
Ghost
Casper
Lacey
Cotton
Phantom
Cool names for Mice
In our "funny" names section, we tried playing up certain parts of mice behavior and appearance. For "cool" names, we'll do something similar – this time, focusing on the high intelligence and energetic curiosity of mice, as well as their nocturnal nature.
Nocturne
Lunar
Lune
Cosmic
Quick-Wit
Whiz
Crafty
Smartie
Sage
Scholar
Nightfall
Sundown
Chaos
Eve
Celeste
Inky
Shady
Jet
Obsidian
Night-sky
Midnight
Thunder
Pilgrim
Drifter
Nomad
Seeker
Pioneer
Arrow
Pierce
Spirit
Names for Pairs of Mice
Finally, we have some name suggestions for pairs of mice.
Some of these names are inspired by the energy and exploratory nature of mice, while others are references to their unique nocturnal habits. On the other hand, some of these name pairs will sound pleasing.
Hopefully something here will fit what you're looking for.
Moon and Mist
Spirit and Soul
Shine and Glow
Peace and Love
Pitter and Patter
Prince and Princess
Starlight and Starbright
Cinnamon and Spice
Sunset and Sunrise
Skip and Jump
Sweet and Sour
Cupcake and Frosting
Itty and Bitty
Teeny and Weeny
Dash and Bolt
Springtime and Autumn
Peach and Plum
Cookies and Cream
Dawn and Dusk
Sunny and Shadow
Starry and Skye
Wanderer and Voyager
Rambler and Roamer
Solstice and Equinox
Calm and Cool
Best Mouse Names
Taking in a pair or group of mice as pets can be an exciting experience. They're so enthusiastic and raring to go!.
Finding the right name(s) to both manage these guys as well as add to the bonding experience with your new pets is important. By walking together through several key areas of naming mice, from their personality traits to their appearance, we hope this article has helped you in your naming process.
We wish you and your new pet mice the very best!