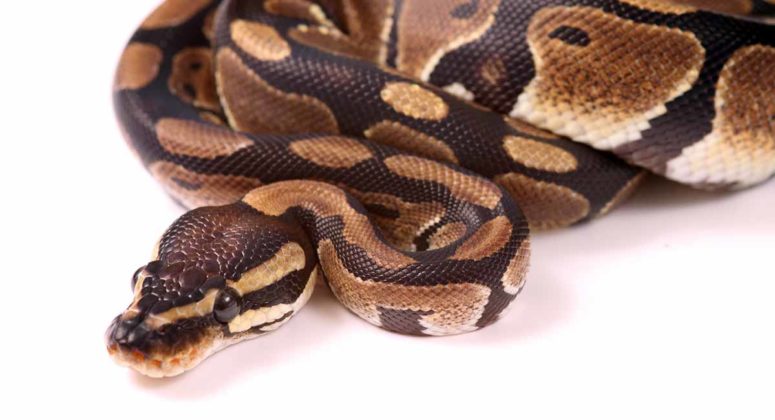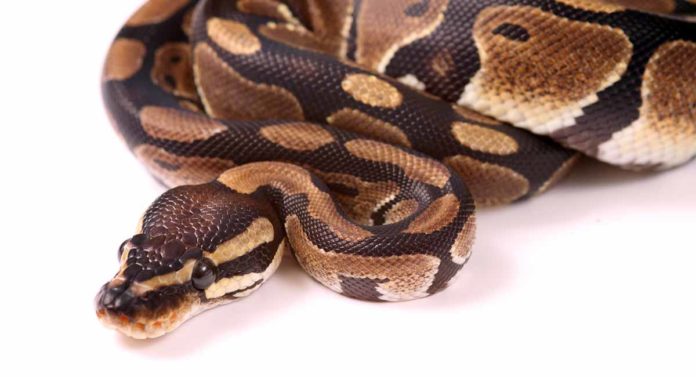 We've got 100's of the best snake names! Check out our lists of themed ideas for naming your adorable new name. We'll share inspired and awesome choices, along with tips for thinking up your own unique snake names.
Our Top 100 Choices
These are our 100 favorite snake names for those much-loved pets:
Acer
Alice
Bathsheba
Bristle
Calliope
Chryso
Charis
Dante
Dervil
Eve
Earl
Fitz
Fang
Grindel
Groot
Hermione
Husk
Ingot
Ilsa
Jaws
Jax
Kinky
Karma
Leela
Lazuli
Moth
Merrily
Nero
Nile
Onyx
Ophelia
Perseus
Pyro
Quasi
Quentin
Radio
Rizzo
Scylla
Sly
Scorch
Truman
Talisman
Ursula
Ungua
Vernon
Viola
Wizard
Wilder
Xenon
Yawner
Zeus
Zenobia
Zeke
Choosing a Name for Your Snake
How do you choose a name that's right for your new snake? There are lots of things to consider. What breed is your snake? What color or colors are they? Does their skin have a pattern? Does your snake have any personality aspects? Are they shy or more friendly? Are they fast-moving or slow and relaxed?
Maybe you'd rather name them for things that you like! What are your hobbies? What stories, movies or music do you enjoy? There's a huge variety of possibilities for your snake's name. And you don't need to use an off-the-shelf option!
Why not brainstorm ideas themed around your snake's characteristics, or a hobby, movie or place that you love? Think up a theme and jot down lots of words that relate to it. Then try them on for size!
Best Snake Names
Some names are classic for a reason. Puns, rhymes and traditional names are all great options for your new snake. If you like wordplay, here are some great options for you:
Jake – Their full name can be Jake The Snake!
Dodge – Name your snake after the brand of the Viper car.
Eden – Home of one of the most well-known snakes in history.
King – Your snake doesn't have to be a king breed to carry this regal name!
Shorty – If your snake is small, or short in length, this simple and classic name is a perfect fit.
Historical Choices
You may prefer to give them a strong name with some history behind it. Consider these classics from history and famous stories.
Romeo
Cleopatra
Garland
Punky
Tootsie
Hela
Ziggy
More Choices
Here are some more of the best names for snakes:
Imelda
Autumn
Pearl
Buddy
Ariana
Susie
Beau
Boomer
Margot
Ginny
Female Names for your Snake
Most people aren't able to tell the difference between male and female snakes just by looking. Your name can make that easy! Your choice can help accentuate their personality and helps signify their gender to other people. Here are some classic female ones to start with:
Minerva
Beatrice
Penelope
Hazel
Queenie
Anna
Ariel
Female Fantasy Names
Are you a Game of Thrones fan? A magical world of fantasy with creatures such as dragons is a great place to find the perfect name for your snake! Here are some of our favorite Game of Thrones female options:
Yara
Cersei
Daenerys
Ygritte
Olenna
Lyanna
Gilly.
Extra Feminine Choices
If you want your snake's name to be particularly feminine, try one of these names:
Penny
Ivy
Emmie
Baby
Dolly
Beauty.
Strong Female Options
Maybe you want a name with a little more power behind it. If you want a strong, feminine name, consider these names from history and mythology:
Medusa
Cleo (or Cleopatra)
Gaia
Venus
Artemis
Hera
Selene
Male Snake Names
There are so many types of names you can choose from when you're naming your male snake. Whether you want to go tough or cute, there are lots of possible names for your new friend. If you want a classic name for your male snake, here are some of our favorite suggestions:
Max
Arthur
Gray
Rex
Mac
Sam.
Video Game Inspiration
A great place to find names for your pet snake is from characters in video games. Here are some of the best video game ones:
Link
Chomps
Koopa
Ash
Yoshi
Banjo.
Pop Culture Male Options
If video games aren't your cup of tea, pop culture, in general, is a never-ending source for names! From Harry Potter to Batman to The Simpsons and more, here are some great names from pop culture:
Fang
Rango
Dude
Mr Slithers
Griphook
Bane
Ghost
More of Our Favorites
Here are some other great boy snake names that we love:
Dragon
Barron
Titan
Apollo
Dino.
Color Inspired Names for a Snake
One of the easiest ways to name a snake is to choose something related to their color or pattern. And you can get some beautiful and creative names that way. If your snake is a darker color like black, brown or green, these options might be perfect for your pet!
Olive
Mocha
Cactus
Dahlia (true crime enthusiasts may prefer the full name, Black Dahlia)
Grey
Basil
Onyx
Copper
Ginger
Raven
Cinnamon.
Brighter Colors
Maybe your snake has brighter colors. If your snake is red, orange, yellow or white these names may suit them:
Goldie
Rose
Banana
Coral
Scarlett
Marshmallow
Clementine
Mango
Opal.
Cool Snake Names
Everyone will have their own definition of what makes a cool name. Some people choose inspiration from their favorite things. Others will use a choice that paints a cool picture. A lot of people like to choose names from movies. Here are some of our favorite choices for cool snake names:
Leia
Severus (full name Severus Snake)
Kaa
Nagini
Leonidas
Draco
Balboa
Loki.
More Pop Culture Ideas
Pop culture has a giant collection of names for your snake. Games, TV, musicians, and characters can all inspire the right choice. Some top names to choose from are:
Bowie
Khaleesi
Koopa
Sparky (or your favorite Pokemon!)
Rogue (This one can be from Star Wars, X-Men, Fortnite or Dungeons & Dragons. Take your pick!).
More Favorites
Here are some more of our favorite cool snake names:
Rebel
Spook
Grim
Saphira
Pegasus
Captain.
Cute Names for Your Snake
If there's one thing we love as much as pets, it's food! Food can be a surprising but useful source of names. Particularly cute ideas. Here are some top food-themed snake names:
Cupcake
Milkshake
Peaches
Sprinkles
Cookies
Pepper
Lolly.
Flower Names
The perfect cute choices to look at are flower-inspired names. These ideas are often as pretty as the flowers themselves. Here are some we love:
Buttercup
Daisy
Jade
Rosie
Honeysuckle
Lily
Poppy.
More Ideas
Here are some other adorably cute ideas to consider for your snake:
Luna
Wiggles (or Squiggles!)
Nessie
Pippin (or just Pip)
Ducky
Boo.
Funny Snake Names
Your snake already makes you smile. Why not give them a name that makes the smile a little bigger! Once again, pop culture is the perfect source for funny ideas. Whether it's a funny character or the perfect wordplay, you can find a great funny snake name in pop culture. Here are some of the best:
Mickey
Dobby
Minion
Sir Hiss
Mushu
Hissy Elliott
Reptar
Monty
Littlefoot
Fabio
Other Animals
Another funny thing to do is to give your snake a common name — for other pets. Here are some of our favorite names for pets such as dogs and cats.
Mittens
Cuddles
Fluffy
Scooter
Spot.
Snake Inspiration
Your snake's appearance or personality can inspire a funny idea. Do they look like something funny? Do they like showing off their tongue? Here are some funny ones inspired by their looks and habits:
Cheeto
Squiggle
Snappy
Twizzler
Slinky
Miss Hiss
Noodles (or Danger Noodle)
Spaghetti (or Linguini)
Corny
Unique Names for your Snake
Some people prefer to give their pet a name that stands out among others. Picking a unique name for your snake can make the bond between you and your snake extra special. History has a lot of fantastic, unique ideas to choose from. Here are some of our favorite ideas from history:
Tituba
Rasputin
Jericho
Raina
Ripley
Harlowe
Amadeus
Rufus
Entertainment-Inspired Choices
Writers love to give their characters and creatures unique names. Whether it's for a novel or a movie, a name that stands out makes it more memorable. These are some of the best entertainment-inspired ideas:
Jabberwock
Merlin
Greyscale
Calypso
Needle
Wren
Kimba
Fury.
Here are some other great unique names:
Juniper
Banshee
Zucchini
Lotus
Blue
Bones
Archer
Phoenix.
Tough Snake Names
Given the tough image that pet snakes are known for, you may prefer to give your snake a tough name to match. If you want a tough choice for your snake, where better to draw inspiration than from comic books? Superheroes and supervillains often have the perfect tough names. Here are some of the best from comic books:
Thor
Blaze
Diablo
Venom
Juggernaut
Striker
Tough Literature Ideas
Some of the most recognizable tough names come from literature. Whether they're mythical monsters or strong warriors, these characters provide great inspiration for your pet snake. These are some of the best:
Kraken
Rhaegal
Fangs
Beast
Drogo
Smaug
Here are some more of the best tough names:
Godzilla
Claws
Lucifer
Raptor
Thrash
Scorpio
Fun Facts About Snakes
Snakes make unique and fun pets. So much so that lots of celebrities have them. Nic Cage had a cobra named Sheba. Slash had a Boa Constrictor that lived to be 25 years old. Willow and Jaden Smith have multiple snakes! Snakes are used frequently in symbolism, even in ancient times. Snakes can represent fertility and medicine, or evil and vengefulness.
Congratulations on your new pet snake. Choosing a perfect name is just one of the fun things about owning a pet. Do you have a name that we missed? Let us know in the comments!
More Pet Name Ideas
There are plenty of other ideas out there, whether you've got a snake or something different! Take a look at some of the other pet names we've got: